Listen
To
The
5by5
Network
Live
With
5by5
Radio
On
Your
iPhone
May 14, 2012
If you're a fan of Dan Benjamin and his 5by5 podcast network, then 5by5 Radio ($2.99) by Benjamin Productions is the best way to catch your favorite shows live.
I will just come right out and say it — I believe that 5by5 is one of the best podcasting networks around. Benjamin and all of his hosts provide a wide variety of shows that all cover great topics. It's this that makes me come back every week looking forward to new episodes in Instacast. However, sometimes I want to listen live, but I'm unable to because I'm not at my computer. Thankfully, there is now the 5by5 Radio app.
First things first: this app is strictly for listening live. If you are looking for a way to subscribe to specific shows, then you should subscribe using iTunes, or even download podcast catchers on your iPhone or iPad to stay up-to-date (great recommendations are Instacast, Instacast HD, and Downcast).
When the app is launched, the main screen is the playback screen. If there is no live show on, the app will play a previous episode in the "Best Of 5by5" series. However, if you do catch a live show, there will be a clear indicator (the same applies for a rebroadcast). If you're unfamiliar with the normal schedule of shows, you can access the Broadcast Schedule in Settings — this will bring up the schedule for the week.
By default, the app will not start playing the stream immediately, so you have to tap on the Play button to start listening, but you can pause at any time. The stream can be refreshed if you are having issues, and you can even share on Twitter that you are listening live. There's also an indicator in the corner that shows a count of how many people are currently listening to the show live.
The app can also provide push notifications for your favorite shows, so you'll always be in the know when it's about to start. I have found them to arrive on time and make my life easier, so that I don't forget when my favorites are about to come on air.
So far in my use of the app, I found the quality of the live stream to be exceptionally high in quality. I have had no problems with it whatsoever, and there is even background audio support so you can listen live and carry on with whatever else you were doing.
I wish that the app had support for the chatroom during live shows, but hey, one can only dream, right?
If you're a fan of the 5by5 network or looking for great talk programming, then I highly recommend getting this app. I'll be using it daily.
Mentioned apps
$2.99
5by5 Radio
Benjamin Productions
$1.99
Instacast
Vemedio
$1.99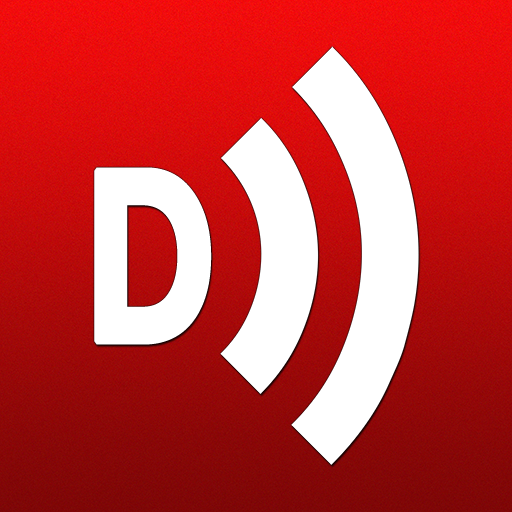 Downcast
Jamawkinaw Enterprises
$4.99
Instacast HD
Vemedio
Related articles