Musician's
Corner:
IK
Multimedia's
AmpliTube
Slash
June 22, 2012
We here at AppAdvice love music and we love to turn our iPhones into drum kits, guitars and other such instruments. We like to virtually rock out on a Friday night with friends. It's just fun. There are plenty of music lovers out there that have yet to tap into the amazing things that can be done with a digital gadget. We're going to take you down the road of rock 'n' roll and help you discover your inner rock star. Welcome to Musician's Corner. IK Multimedia has made a name for itself in the world of Apple products. The company was one of the first, and certainly the most popular, to create a device that would let musicians plug their guitar directly into an iPhone or iPad. The iRig was a big hit and the company continues to grow its music-related accessory catalogue.
The newest app to be released by IK Multimedia is a celebrity version of their popular AmpliTube app . The add-on allows musicians to plug into former Guns N' Roses guitarist Slash's sound and shred like the guitar god himself. The app comes with Slash's signature amp sounds, plus a set of guitar pedals, complete with preset tones to get that ideal G N' R sound. AmpliTube Slash comes with a digital effects processor that includes Slash's signature amps, the Marshall JCM Slash Edition Silver Jubilee and the Marshall AFD100, as well as a vintage 1960 Marshall cabinet. It has six different pedals, including OctoBlue, WahDist and X-Chorus. The sounds include a collection of preset settings that Slash uses in real life. Oh, Yeah.
The app also comes with a song player section that lets musicians play along with songs by importing them directly from a device's music library or by adding them from a computer through iTunes file sharing. If you want to see what the former G N' R riff master is up to these days, there is a direct link to Slash's newest album, "Apocalyptic Love," as well as other albums by the artist that can be downloaded from iTunes. You can speed up or slow down any song in the song player section using the included "SpeedTrainer" feature. This will adjust the speed of the song without changing the pitch, so it won't sound like your out of tune if you play along with "Sweet Child O' Mine." There is also a chromatic tuner and metronome in this app, so you can throw out that pedal tuner. You can also record your own songs with the single-track recorder. For an additional $9.99 on the iPhone, you can upgrade to a four-track recorder. For an additional $14.99 on the iPad, you get an eight-track recorder.
If you already own AmpliTube, you can update the app to version 2.5 and download Slash as an add-on through an in-app purchase. Whether you buy it as a separate app or through an in-app purchase, AmpliTube Slash will run you $9.99 for the
iPhone
and the
iPad
. That may seem steep for some, but anyone who was between the ages of 12 and 17 when "Appetite for Destruction" came out will know just how awesome this app is. You must be able to connect your guitar to your iPhone or iPad through some kind of adaptor. IK Multimedia's
iRig
is just the right accessory for your guitar-playing needs. Check out the video below to see a rockin' product trailer for AmpliTube Slash. If you are having trouble seeing the video,
click here
for a direct link to YouTube. http://youtu.be/gcIaGGGfKlA Well, what did you think of Musician's Corner? Do you like what you see so far? There is lots more to come, so tune in, turn up, and ... well, you get it.
Mentioned apps
$19.99
AmpliTube
IK Multimedia
$9.99
AmpliTube Slash
IK Multimedia
$19.99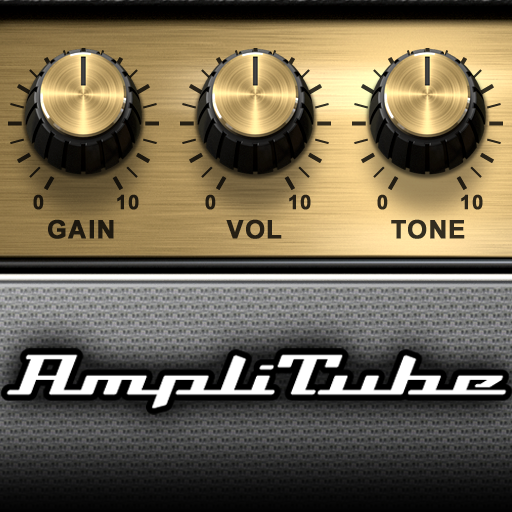 AmpliTube for iPad
IK Multimedia
$9.99
AmpliTube Slash for iPad
IK Multimedia
Related articles