Experience
Two
New
Smithsonian
OmBooks,
Ladybug
At
Orchard
Avenue
And
Otter
On
His
Own
July 13, 2012
Oceanhouse Media
has already teamed up with
Soundprints
to convert some of the magnificent Smithsonian titles, such as
Penguin's Family
and
Polar Bear Horizon
, into wonderfully crafted e-book-type apps, omBooks. This week, Oceanhouse expands their interactive Smithsonian collection with the release of Ladybug at Orchard Avenue and Otter on HIs Own. Part of the Smithsonian Backyard Collection, Ladybug at Orchard Avenue tells the tale of a two-spotted ladybird beetle that's calmly but persistently hunting to find food before winter hibernation. Filled with interesting insect facts, the story also show how even a small and seemingly helpless creature can succeed. Another entry in the Smithsonian Oceanic Collection, Otter on His Own tells the story of a newborn otter pup. Inexperienced but eager, the otter pup follows his mother to learn survival skills on his first hunts, eventually becoming mature enough to be on his own. Not only can kids and parents learn neat facts about these creatures by following these heartwarming stories, but even more facts are shared right before the conclusion of each book. Each slide follows the same narrative and interactive principles found throughout the rest of the app. Both omBooks contain three ways to experience the story: "Read it Myself" allows reading and viewing the material in the same manner that traditional books would offer, "Read to Me" highlights each word as it is professional narrated, and "Auto Play" adds narration but also automatically turns the page when it is completed. This is a nice feature for very young children, or to just make the experience a little more like a movie. Some additional features to promote reading and create even more enjoyment include words that are spoken and highlighted when tapped, noises and narrations when pictures are touched, plus fun animations and sounds to help pages come alive. Even a simple tap and hold on paragraphs is all it takes to restart a narration. A wonderful combination of capabilities to complement the beautiful artwork of
Thomas Buchs
and Robert Lawson.
Ladybug at Orchard Avenue - Smithsonian's Backyard
and
Otter on His Own - Smithsonian Oceanic Collection
are universal apps compatible with iPad, iPhone, and iPod touch running iOS 3.0 or later, and available in the App Store for $1.99 each. You can find all of
Oceanhouse Media's Smithsonian offerings via their website
. [gallery link="file"]
Mentioned apps
$1.99
Ladybug at Orchard Avenue - Smithsonian's Backyard
Oceanhouse Media
$1.99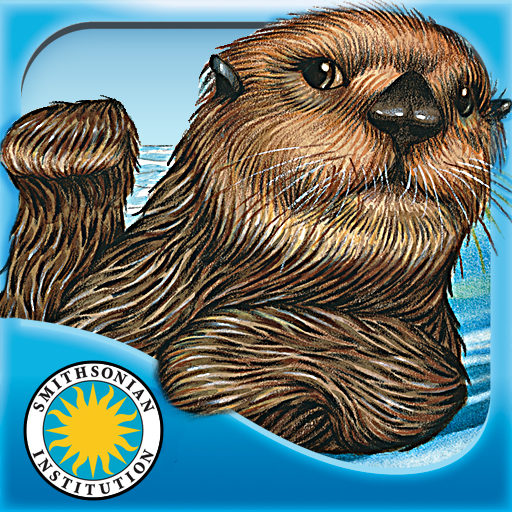 Otter on His Own - Smithsonian Oceanic Collection
Oceanhouse Media
$2.99
Penguin's Family - Smithsonian Oceanic Collection
Oceanhouse Media
$2.99
Polar Bear Horizon - Smithsonian Oceanic Collection
Oceanhouse Media
Related articles