Here's
Your
Chance
To
Win
A
Copy
Of
Everclip,
A
Useful
Tool
For
Evernote
Users
July 23, 2012
EverClip ($0.99) by Ignition Soft Limited makes it easy to get stuff into your Evernote account, which serves as your digital 'remember everything' bin.
I signed up for an Evernote account ever since it came out in 2009, and it's one of the most useful tools available for keeping whatever you may need later. I was even a premium subscriber at one point — the service is definitely worth it.
However, I went through a period where I wasn't using it as much as I should have, and thus ended my subscription and turned to other methods of saving stuff (mostly text), such as Simplenote and Drafts. But lately, it seems that Evernote has been making a resurgence amongst other bloggers, so I'm giving it a try once more.
While you can always use the native Evernote app to create new clippings and notes, the process can be a bit tedious — you'll have to create a new note, then copy & paste everything you need to collect into it. Fortunately, Everclip is a recent release that is going to be a helpful tool for any Evernote user.
Once you log in to your account, I recommend going into the app settings to set up the default notebook and tags used. This way, everything from Everclip will be going to one destination in your account, and tagged as such. Personally, I just have clips being sent to my default notebook, though I think it would be best to have them in an "Everclip" notebook. The automatic "everclip" tag helps sort things out.
The option to have sound effects is there too, which will alert you to when something gets copied into the app. You can also opt to delete clips once they have been sent, effectively reducing digital buildup.
So what's the magic with Everclip? Once the app is open, you can leave it running in the background and go to other apps and copy text or images, and then return to Everclip to find them waiting there for you. Be careful though, since Everclip can only be actively running in the background for a short amount of time (several minutes). Unfortunately, this is a limit imposed by Apple, since Pastebot uses the same technique. Alternatively, users can add text and images directly in Everclip by tapping on the pencil icon in the corner.
Once you have all the images and text you need in Everclip, just select which ones you want to compose a note in Evernote with. They will be inserted in the order you select them in. Give the note a title, add some extra tags, and then send it off to Evernote. You should be able to see it the next time you launch the mobile or desktop app.
While Everclip is a great tool for heavy Evernote users, I am a bit disappointed that it is currently iPhone only. I think that a research collecting app like this would do much better with the larger screen of the iPad. Hopefully that isn't too far off.
Regardless, if you are a big Evernote user who is constantly clipping stuff to notebooks, then check out Everclip.
GIVEAWAY: I have five codes for Everclip to give away to some lucky AppAdvice readers! For your chance of winning a copy, leave a comment on this post (with a valid email so that I may contact the winners) explaining what you use Evernote for. I will pick the winners randomly on Wednesday, July 25 at 8 p.m. PDT. Good luck!
Mentioned apps
$0.99
EverClip
Ignition Soft Limited
Free
Evernote
Evernote
Free
Simplenote
Codality
$1.99
Drafts
Agile Tortoise
$3.99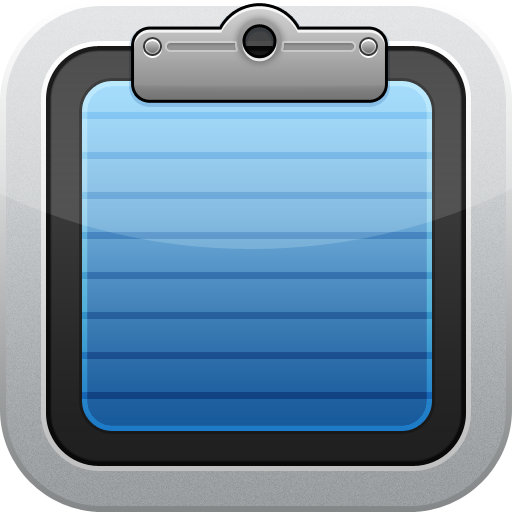 Pastebot — Command Copy & Paste
Tapbots
Related articles