Pangalaktik
Media
Adds
MultiMe,
Expanded
Frame
Processing,
And
More
To
Moquu
For
iPhone
July 7, 2012
You may remember Moquu, the photo animation app like
Gifture
, from the
QuickAdvice article we posted last year
. Pangalaktik Media has certainly made improvements since then, including the MultiMe mode, expanded sequence length, and more provided in v3.7.5 of
Moquu for iPad
released in June. Now, those same improvements are available in
Moquu for iPhone and iPod touch
v3.7.4. Mentioned as the most highly requested change, the capability to have more frames, if desired, for creating longer or smoother looking animations should greatly satisfy many users. The new limit is a maximum of 30 frames per sequence, up from 10 in previous versions of Moquu. The second big change is the addition of MultiMe mode. Focused on unique photo editing rather than motion, MultiMe allows selective layering of images to easily and quickly create interesting scenes with duplicate elements, such as a room full of clones (sample pictured above) or you with multiple arms, on the go. MultiMe mode is a $0.99 in-app purchase. Further changes, which are still very notable, consist of the addition of a filter strength control, instant previews of filters rather than waiting for processing, and an increased number of filter choices.
Moquu for iPhone and iPod touch
is compatible with iOS 3.2 or later, and available in the App Store as a free download.
Mentioned apps
Free
Moquu - photo scratcher
Pangalaktik Media
Free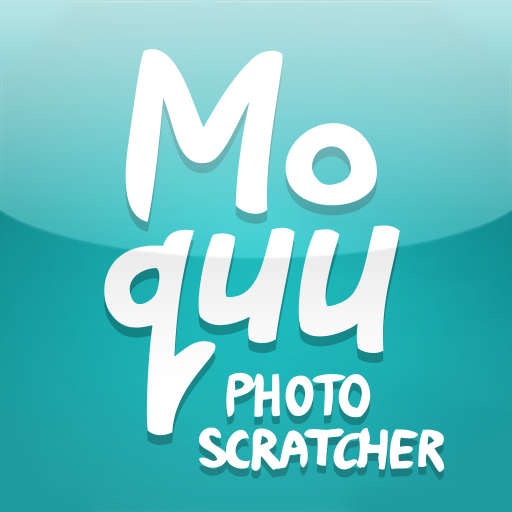 Moquu - animated GIF creator
Pangalaktik Media
Related articles