Stop
Telling
People
How
Smart
You
Are,
Prove
It
With
Einstein
Brain
Trainer
July 4, 2012
Einstein™ Brain Trainer ($2.99) by BBG Entertainment GmbH is a workout for your brain. If you've been feeling a little sluggish in the thought department, you might need some good old-fashioned brainteasers.
There are plenty of games for the brain. You can battle against others for smarts in Brain Battle Show Deluxe, or simply relax with a nice tangram, like Doodle Fit 2. However, none can boast the highest-level intelligence like Einstein Brain Trainer.
In this game, famous scientist Albert Einstein tests players to see just how smart they really are. He presents you with a series of challenges that must be completed within a certain amount of time. The more you get right, the better your score.
When players take their daily test, they are given a score based on how well they did. I ranked "Clever Chimp" in my first daily exercise. In my defense, I was still trying to figure out the game.
You will also learn your brain capacity. In this feature, you can see where your intelligence tendencies lie. For example, my graph showed that I am better at memory-based exercises than anything else. As you take the daily tests, your charts will change based on how well you do in each category.
Since everything is timed, speed is almost as important as correct answers. If you don't answer within about 5 seconds, you don't get points for the answer. So, you have to be alert and ready to play this game.
There are four categories, Logic, Memory, Calculation and Vision. In each category, there are six different challenges. Players are tested daily. However, you can still play the game if you've completed your day's challenges. You can hone your smarts in Workout mode, or play against friends in pass-and-play style multiplayer mode.
This app is great exercise for the brain. There are quite a few different challenges, and they change every time you play. You'll never take the same test twice. The app is a bit expensive. I'd say the price would match the game better at $1.99. If you have trepidations (the game works, I'm using big words now) about spending three bucks on this app, try the free version first. You may decide that the full app is worth it.
Mentioned apps
Free
Einstein™ Brain Trainer Free
BBG Entertainment GmbH
$2.99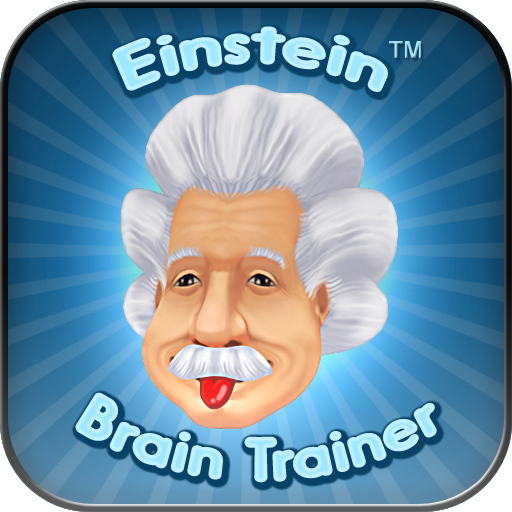 Einstein™ Brain Trainer
BBG Entertainment GmbH
Related articles