The
Worms
Are
Ready
For
Payback
in
Worm
Vs
Birds
July 26, 2012
Worm vs Birds ($0.99) by Chillingo Ltd is the perfect app for anyone who enjoys the Angry Birds series. Only this time, instead of birds, worms get a shot at the big time. Just load up the cannon and let the fun fly in this great new app.
The menu and levels of this game are easy to use and understand because Chillingo has structured them to be very similar to the ever-popular app Angry Birds. However, the similarities end once you start the first level. Your cannon will be loaded with different types of snails that all have distinctive flight patterns. Once shot out of the cannon, these snails do something rather unique: they bounce. No matter what they hit, the snails will bounce off anything solid several times until they dissolve off the screen. I thought this was a great addition to the game because it really made me think about how the bounces could affect each shot.
This style of game has grown very popular since the release of Angry Birds. Dozens of similar games are available in the App Store, but there are a few that stand out from the rest. Mad Cows is an Angry Birds spoof that focuses on multiplayer games rather than single player. This app even has folksy music to go with the barnyard theme. KooFish: Break 'Em Out is yet another slingshot game, only this time the setting is under the sea. Your goal in this app is to use conch shells to break fish out of their cube prisons.
When it comes to slingshot games, Worm vs Birds is definitely my favorite. The graphics are bright, engaging, and help hold your interest. Also, taking into account the way the snail bounces requires much more thought than just letting a bird fly through the air. The added thought process is the reason I love this game.
Chillingo has outdone itself with Worm vs Birds. I think it is one of their best games and is definitely worth the download. So grab your device and get ready for a bird crushing, snail bouncing good time.
Mentioned apps
$0.99
Angry Birds
Clickgamer.com
$0.99
Mad Cows
Everplay
Free
KooFish:Break'em Out
KooGame
$0.99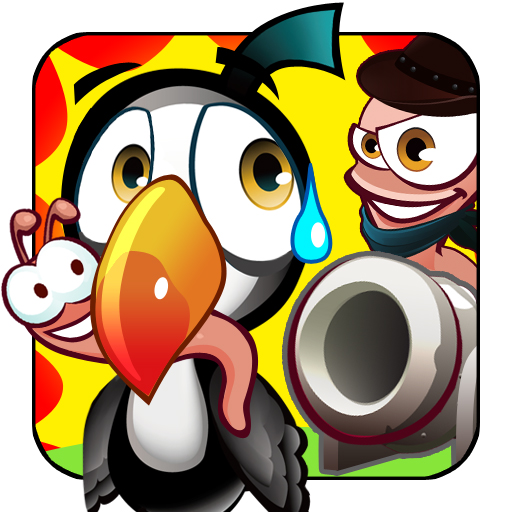 Worm vs Birds
Chillingo Ltd
Related articles