Fly
Through
The
Skies
And
Get
Your
Message
Across
The
World
With
Flight!
August 3, 2012
Flight! ($0.99) by Armor Games Inc is, simply put, one of the most addictive games I have played this year. No, I'm not even joking here — I have stayed up way too late playing this in the past week, just seeing how far my paper plane can go.
Flight! is a flight simulation game, but rather than fly an actual plane, you are working with a paper plane. There's a story too, as you will find out through the charming, animated cutscenes. It starts off with a young girl named Sandy, who wishes to see her mom for the holidays. So, as any young child would do, she writes a letter to Santa, then proceeds to fold the paper into a plane, and tosses it out of the window. And thus, the journey begins.
The main story campaign will take you and your plane through five different locations around the world, such as Paris, Tokyo, and India. For each location, you will have to clear a certain total distance before being able to "level up" and move on to the next location. It should be noted that you try to clear the stage as soon as you can, because there are achievements for that.
The gameplay is very elementary — take your paper airplane at the start of each game and quickly flick it with your finger to make it soar. The goal is to get it as far as you can. Sometimes you may encounter blue pinwheels on the ground — flying into one will give your plane a lift. You can use the power-ups that you have by tapping on the appropriate button on the screen, and if you have the proper upgrades, you can tilt to control the plane and touch the screen to propel, as long as you have fuel left.
Along the way, you will encounter stars that net you $5 each, so grab as many of them as you can. There are origami cranes that serve as a multiplier, increasing the value of the stars by $5 with each crane. The crane boost can stack up to five times, though it only lasts for a brief moment. Additionally, there are moving lucky stars, which are worth five regular stars, and they can give your plane a push through the air. Rainbow slot machines can be obtained as well, which can earn you a random bonus, or nothing at all.
The cash is used to get upgrades for your plane. As mentioned earlier, some upgrades give you the ability to manually manage how your plane flies, or give it some extra thrust. You can even upgrade the model of plane, make it lighter and more aerodynamic, increase the appearance of lucky stars, and more (including a super cool "mystery" upgrade). There are also single-use items that you can buy, such as double fuel, extra boost, emergency throw, and more. Lots of upgrades and items are available to help you out, and it's fairly easy to obtain the cash to get them.
Your plane can also be customized. From the main menu, just tap on the plane, and you can choose a color of paper and a pattern.
Visuals in Flight are gorgeous, and look great on Retina devices. Flight also integrates Game Center for leaderboards and achievements. The game offers three slots to save your progress.
I'll get right down to it — Flight has easily become my favorite game this week, and maybe one of the best casual games that has been released so far this year. I cleared the main story in a few hours after downloading, and I am still playing the Endless mode that gets unlocked after beating the main game. The relaxing gameplay, upgrades, power-ups, and fun flight mechanics all combine to form a game that is perfect on iOS. While you can play the game for free from your browser (Flash is required), I think it is best suited for touch screens and accelerometer devices.
I think it's safe to say that Flight! is another hit from Armor Games, along with recently released titles like Kingdom Rush and Follow the Rabbit.
If you want a great title to kill time with, then I highly recommend you get Flight! This is a must-have casual game for everyone.
Mentioned apps
Free
Flight!
Armor Games Inc
$0.99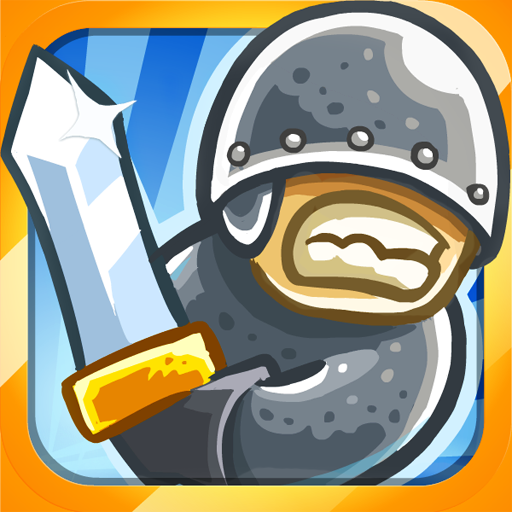 Kingdom Rush
Armor Games Inc
Free
Follow The Rabbit
Armor Games Inc
Related articles