It's
A
Podcatcher
App
Showdown:
Podcasts
Vs.
Instacast
Vs.
Downcast
October 3, 2012
Podcasts are a wonderful thing, and are one of my favorite things to do in my spare time. These are informative and entertaining talk shows featuring real people, who talk about what I like to hear (in my case, it's mostly technology).
I believe that podcasts are a great way for most people to stay informed through audio, especially if they do not spend most of the day reading or watching the news. These also make for some excellent listening while on long commutes and drives. Podcasts can teach you something new, see a new side to a debate, make you laugh, or just plain entertain. No matter what, podcasts are a great diversion from the other stuff you deal with.
But at the end of the day, the biggest question is what is the best way to listen to podcasts? With your iPhone (or iPad), of course. These devices will always be with you, or at least nearby. Of course, with the App Store, there are multiple apps that do the same thing: make it possible for you to listen to podcasts.
Of course, there are many choices, but the most popular three are Apple's Podcasts app, Instacast, and Downcast. But which is the best for your iPhone? Find out in this week's App Showdown!
Interface
Interface means a lot nowadays. It can definitely make or break the overall experience of an app. A beautifully crafted design also aides the experience — I can't help but fall in love with an app that just looks gorgeous on my iPhone and iPad. Even though you listen to podcasts, I still think that how the app looks and feels is an important aspect to it — why would you want to use something that just doesn't look good?
Podcasts
Apple's own Podcasts app features a dark looking interface that will make you think of their new scheme in the iOS App Store since iOS 6.
The main screen features two different tabs that you can view: Podcasts and Top Stations. Your current podcast subscriptions will show up with thumbnail versions of their art, along with a blue number badge indicating how many new episodes there are. If these large thumbnails aren't your style, just switch it it to the traditional list view. The top of this view will contain the Edit button to rearrange your podcasts, as well as a way to search for a specific keyword.
The Top Stations view kind of works like a radio dialer, allowing the user to view the top podcasts from various categories. Just swipe left and right to browse topics, and swipe up and down to display the top rated shows. You can even switch between audio and video podcasts with a button.
When you access the Catalog, Podcasts will "flip" the screen around, just as it does in iBooks, and reveal a podcast store that looks very familiar to the current App Store and iTunes on iOS.
Viewing a specific podcast will get you a description, list of episodes, and a "subscribe" button if you are in the store. Tapping on an episode will start streaming it, or you can tap the button to download it directly to your device. The blue arrow button will take you to show notes for that particular episode. New episodes are indicated with a blue dot only.
Apple decided to go with a familiar interface and design, and that's not a bad thing for users. It's simple, straightforward, and fits well with the rest of their apps, like iBooks and the App Store. Consistency can be considered to be one of Apple's strong points, and it shows with Podcasts.
Instacast
Instacast features a clean, minimalistic design that I believe is what the official podcast app from Apple should have offered. The nominal interface matches the rest of iOS, and is just what you need.
Your list of current subscriptions will be on the main screen, complete with a small thumbnail image of podcast artwork on the left column, and a number count of how many unplayed episodes you have.
The Edit button at the top allows you to delete and rearrange your podcasts, the + button at the bottom left corner allows you to add and search for new podcasts, as well as importing subscriptions in Music.app, and the gear allows you to edit a myriad of settings.
As you view a podcast, you will get a podcast description at the top, which you can tap on for more. The list of episodes appears underneath, with new ones marked with a blue dot, and played episodes are dimmed out. For partially played episodes, you are able to see how much of the episode you have remaining, and the blue dot will be half-full. If you want to download, you can quickly do so by tap-and-holding on the episode, or viewing information about that episode and tapping on the download button.
Instacast is the minimalist podcatcher, and it definitely shows. But it doesn't sacrifice features to be minimal, as I'll discuss in a bit. If you want something that is just pure and does what you want it to do, then Instacast is the best bet.
Downcast
Personally, the interface for Downcast is not my favorite. I find it a bit cluttered at times, and it's kind of plain. While Instacast is also plain, it's done in a way that matches the rest of iOS. Downcast? Not so much.
The main screen features a light gray and off white list view, where your current subscriptions will be grouped in either "Unplayed" or "Played or Empty." You get thumbnails of podcast artwork, along with a timestamp of when the last episode was. Tap on the Edit button to delete and sort the order of your subscriptions to the way you like them.
The bottom toolbar is pretty basic, and features five tabs: Podcasts, Playlists, Add Podcasts, Downloads, and More (Settings, Tools, iCloud Sync). As you view podcasts, unplayed episodes appear in normal text with a solid circle, while played episodes are grayed out and have an empty circle.
When I mentioned that Downcast is a bit cluttered, I'm not kidding. This is evident when you view a list of episodes for a particular show. Seeing all of the played/unplayed indicators, "Marked for streaming" or "downloaded" gauges, and show notes button grouped together is just a mess on the eyes. But hey, you will be listening to podcasts most of the time, rather than looking around in the app, right? If you look at it that way, then the interface for Downcast doesn't really matter, but it's just not as elegantly done as the other two options.
Adding Podcasts
Podcasts
If you were previously using the old school method of subscribing and downloading episodes in iTunes on your computer, and then plugging your iPhone or iPad in and syncing the episodes on your device, don't worry — nothing's changed. You can continue to do it this way; these episodes will show up right alongside your other, newly added podcasts.
For new Podcasts users, finding content is easy. Just tap on the Catalog button, and you can browse through Featured, Audio, Video, Top Charts, and even search for specific shows. Interested in a certain topic? Then dip in to the Categories. Search allows you to filter with keywords in all results or only podcasts.
No matter what you come across, subscribing is as simple as tapping on the "Subscribe" button. The podcast will then show up in your list or grid. The Information screen also displays description, list of episodes, customer reviews, and related shows.
The Top Stations feature allows you to listen, but these will not show up in your podcast list. You will have to search for them manually in the Catalog if you like what you hear.
Apple's Podcasts app follows the same format as their iTunes and App Stores when it comes to finding and adding content. An important thing to note is that if the podcast you want is not in iTunes, then you won't find it in Podcasts. There is no way to manually add a feed or get a directory that doesn't originate from iTunes.
Instacast
With Instacast, adding new podcasts is a breeze. First off, if you have any podcasts that are already on your device from syncing, you can automatically import them and subscribe from within Instacast. This makes it extremely friendly for those who have been doing it the old fashioned way, but are looking for a more streamlined way to listen to podcasts.
What if you have no podcasts already? No problem with Instacast. Browse through their own podcast directory, complete with the most popular podcasts (indicated by users), video-only shows, genres, and search.
Instacast provides a fully featured search function that makes it possible to find anything that you may be searching for. You can filter results by Title, Author, or even Description.
Now, if you have a private podcast link, such as Shawn Blanc's members-only Shawn Today podcast, you can add it to Instacast by using the "Enter URL" button, which is marked with the chain links. The URL should be in the pcast:// format, in case you are not sure what these are. Once a link is added, you are able to preview it.
Adding subscriptions is extremely easy in Instacast, and this methodology goes well with the overall simple nature of the app itself.
Downcast
Adding new subscriptions is fairly easy in Downcast as well. While an ability to import existing podcasts is not immediately apparent, it is hidden in the app settings under Tools, where you can import media files.
Besides that, Downcast allows you to add new subscriptions several ways: Manually, Search, and Top Podcasts.
If you have a feed or OPML address, just enter it in, along with the login info if necessary. The search function allows you to search any keyword. While you can't filter by title, author, and description like in Instacast, Downcast searches all of these fields. Of course, the results will end up being a bit of a mess, but at least it doesn't leave anything out.
For those who want to explore podcasts, you can browse by category, or just view the most popular (All Top Podcasts). Regardless if you use search or just browse, adding one to your list is as easy as viewing the show description and tapping on the Subscribe button.
As with its strongest competitor, Downcast provides plenty of options for adding subscriptions to the app. If you need more than just iTunes directory of podcasts, then Downcast is a strong contender.
Listening by Streaming and Downloading
All of these apps allow you to listen to episodes by streaming them over a data connection or downloading a local copy onto your device.
Streaming should be enough for most people, and it can work over 3G/LTE and Wi-Fi. Of course, if you have a data limit on your plan, then streaming over cellular data is not the best option. Commuters may also have a problem with streaming all the time, due to possible connection issues.
Downloading an episode will keep a local copy on your device, though it will take up space, so be careful with multiple episodes if you are low on capacity. Once an episode is listened to, you can delete it and reclaim that used space.
Since Apple began offering podcasts, the only option was to download in iTunes. It's nice to see them finally offer the option for streaming, which was introduced with third-party apps.
Personally, I much prefer streaming podcasts, but it's fantastic to see the option for both streaming and downloading in all of these apps.
Playlists
Podcasts
Currently, there is no support for playlists, aside from "Unplayed Episodes."
Instacast
Playlists are supported in Instacast, but only through the Instacast Pro in-app purchase, which will cost another $0.99.
If you decide to upgrade, Playlists and Bookmarks tabs will be added to the main list view. Playlists allows you to create either a regular playlist, or a smart playlist.
Regular playlists will allow you to name it, and then manually add your current unplayed episodes to it. If you go the smart playlist route, you can choose a show filter (Unplayed, Favorites, Downloaded, Partially Played, Recently Played, and Most Recent), choose the sort order, and have it based on podcast.
Even though it's part of the Pro upgrade, Instacast seems a bit basic with playlist handling. But it's better than nothing.
Downcast
If you need playlists, then Downcast has definitely got you covered on all fronts.
When you create a new playlist, give it a name or leave it as "Untitled Playlist," and then you have a multitude of options. There's a toggle to include all of your podcasts, or only certain shows. Having multiple shows enabled can be a bit messy, so to solve this, there are Sorting & Grouping choices for your playlist, like episode sorting (date, duration, and title in ascending or descending order), group by podcast title, and ignore playlist priority. Continuous Play can either obey the global setting, or you can enable or disable it for the specific playlist.
Now, what I expect from smart playlists are ways to filter out your episodes. Instacast doesn't really include a lot of options, but Downcast provides plenty. You can include unplayed, played, audio, video, downloaded, streamed, downloading, locked, and non-local. And unlike the competitor, you can include multiple filters to customize your playlist to your liking. The included episodes can be limited to only partially played, only new, or only locked.
While looking at your playlists, you are able to see how many episodes are left, and how long it will run. Downcast manages playlists extremely well, and it should definitely be your top choice if playlists are an important factor.
Syncing
Podcasts
There are two methods of syncing in Apple's own app. First, you can still use the traditional method of downloading episodes on your desktop version of iTunes, and then plugging in or syncing your device wirelessly. Of course, I say it is best to ditch this old technique and just use iCloud sync.
The iCloud sync is automatic and requires no additional tweaking. If you use Podcasts on multiple devices (iPhone, iPad, and iPod touch), the sync will be linked to your Apple ID (the one used in Settings). In my use, it's fast and reliable.
What if you were playing an episode on one device, and want to pick it up on another? No worries, as iCloud will sync your playback flawlessly.
I'm glad to see that Apple has finally implemented a new way for users to get their podcasts on their devices without that cumbersome syncing method of the days of yore.
Instacast
Instacast also utilizes iCloud for syncing between the iPhone and iPad versions of the app. I have had problems with iCloud sync in the past, but it has gotten much better with recent updates.
Again, iCloud sync will use the Apple ID that you have linked to your device. All of your subscribed-to podcasts, episodes, downloads, and playback will be synced across devices. If you ever have the feeling that the iCloud sync is not working properly, you can check it via Instacast's settings. It displays whether it is connected, and whether there are conflicts or errors.
As a bonus, Instacast provides the option to export your current subscription or bookmark (pro upgrade) list as an .opml (subscriptions) or .xpff (bookmarks) file to a third-party app, such as Dropbox, or you can send it by email.
The only thing missing is the ability to sync your playlists with the iPad version, since playlists seem to be an iPhone-only feature for the time being.
Downcast
Again, iCloud is found in Downcast as well for syncing. However, it's more full featured than the other two apps, since it can sync your settings, episodes, podcasts, and even playlists. The app is universal, so you can get it on both your iPhone and iPad, and the sync works flawlessly.
Like Instacast, there is the ability to export your subscriptions as an OPML file. However, Downcast does not support bookmarks, which is a useful feature in Instacast.
But if you're looking to get the most bang for your buck, then I highly recommend Downcast since it's universal and has flawless iCloud syncing.
Getting New Episodes
Podcasts
Apple's Podcasts app will refresh and check for new episodes automatically whenever you launch the app. The only way to manually refresh is to go to a specific feed and then pull-to-refresh. There is no way to manually refresh everything at once unless you exit and come back to the app.
You also won't get notified of new episodes in the background, which is a bit disappointing. I'd imagine that this may not be a big deal to the average person, but for heavy podcast listeners, this can definitely be a deal breaker.
Instacast
With Instacast, the app can automatically refresh your subscriptions and check for new episodes when it's launched. There is also a manual refresh available with the famous pull-to-refresh gesture. Whenever the app is checking, you can see the progress displayed at the top.
If you decide to go for the Instacast Pro upgrade, then you are able to get push notifications for new episodes of all or selected podcasts, regardless of whether the app is running in the background or not. Personally, this is one of my favorite features of the Pro upgrade, since it allows me to never miss when a new show is posted.
Downcast
There are several automatic refresh methods in Downcast that are quite nice. You can choose to automatically refresh on Wi-Fi if you prefer not to use cellular data. Downcast can also be set to refresh every hour, up to 24 hours, depending on how often you want to check for new episodes. Of course, you can still manually check with the pull-to-refresh gesture.
The best thing about Downcast, though, is the Refresh Locations feature. First introduced with News.me's "Paper Boy" feature, and then later with Instapaper's Background Update Locations, now you can apply the same refresh mechanism with podcasts. Just add some locations (either current location or from contacts), and Downcast can automatically check for new episodes as you arrive or leave (or both!) your specified locations. The app will let you know via a notification if there is anything new to check out.
I love this feature, and it's one of my reasons for using the app itself. It's incredibly handy to have, and I wish that other apps, such as Instacast, could provide it as well.
Playback
Podcasts
While you play a podcast in Apple's app, the main view will feature show information at the top, podcast artwork in the center of the screen, and playback buttons at the bottom (jump to beginning, rewind 10 seconds, play/pause, skip forward 30 seconds, and go to next episode). A simple volume slider sits at the bottom of the screen. Tapping on the "list" icon in the corner will bring up a full episode list of your current podcast.
This sounds relatively simple, but Apple decided to pack a lot more into the playback interface than that.
Tapping on or sliding the podcast art up will reveal a skeuomorphic "tape deck" interface. Personally, I'm not sure how this design metaphor makes sense, since podcasts were not around when cassette players were being used by the majority of people. Apple seems to love doing skeuomorphic interface designs lately, so I can't say that I'm entirely surprised that they ruined Podcasts with it as well.
Despite my dislike for these types of interface designs, it's clear that Apple puts a lot of thought into little details. This is because you can see the wheels spinning as the episode plays, so it really does feel like a genuine tape deck, even though it makes no sense.
There are also buttons to share the podcast by email, message, Twitter, or Facebook. Playback speed can be adjusted to half, regular, 1.5x, 2x, or even 3x. If you're the type of person that listens to podcasts before bed, the Sleep Timer is an incredibly useful feature, since you can stop playback after a certain time period (from five minutes to an hour), or just after the end of the current episode. Adjust your spot in the episode by dragging the audio scrubber along the timeline.
If show notes are important to you, prepare to be disappointed. Apple only shows a description of the episode, but there will be no links shown, so you can't exactly follow along as you listen. It's a real shame, but hopefully Apple amends this in the future.
I'm definitely not a fan of the design analogy, but the rest of the Podcasts' interface for playback is elegant and well designed. For the regular listener, this should be just enough, though show notes definitely need some additional work.
Instacast
Once again, Instacast follows the same basic format that you'd expect from an audio playback app. Episode and show information is displayed at the top, the center of the screen is filled with podcast art (with reflection to take up space if you're on an iPhone 5), the audio scrubber sits underneath the art with a shiny knob for you to drag, and the bottom has buttons for rewinding, play/pause, and skipping forward.
You'll notice that there are some lines in the bottom corner of this screen, which indicate that there is more underneath — tap them and it will "bounce," just like the camera button on the lock screen does when you tap it.
Dragging the screen up will reveal a hidden tray, with brushed metal buttons for AirPlay, playback speed (half, regular, 1.5x, and 2x), sleep timer (tap to turn it off, or set it from five minutes to an hour), continuous play, and share options. The sharing options will include email, apps like Tweetbot, discussing on Twitter, or just copying the share URL.
With a tap of the button in the top right corner, users are able to access all of the links that are mentioned during the show, as well as bookmarks if you have a Pro upgrade.
If you need show notes, just hide the "Now Playing" screen to access them. All links can be tapped on to be viewed.
I've been using Instacast for a long time, and it continues to have my favorite design for playback. It's simple, intuitive, and well-designed.
Downcast
With Downcast, it has the most informative, yet most cluttered playback interface out of all of the apps. The playback screen showcases show notes, or you can tap on the thumbnail of the art to expand it to cover the notes, but still reveal the clickable links that are mentioned in the show.
The top of the screen features several buttons for going back 30 or 15 seconds, or forward 30 seconds or two minutes. The audio scrubber is underneath this row of buttons, along with a share button. The bottom features buttons for going back or forward to the next episode, the play/pause button and volume slider. Toggle continuous play with the repeat button, and playback speed can be half, regular, 1.5x, 2x, and 3x. Tucked away in the corner is a sleep timer, which is much more customizable than the competition. You can set the hour and minute amount, all the way up to 23 hours and 59 minutes.
There is definitely a lot going on with Downcast's playback screen, but it is definitely comprehensive. If you value one screen for getting the information you need, then Downcast fits the bill.
Global and Individual Podcast Settings
Podcasts
Like the rest of the app, Apple decided to go pretty bare bones. The settings for Podcasts are not in the app itself, but found in Settings.app, grouped together with the other apps like iBooks and Newsstand.
However, there really isn't much to see here. There are only two toggles: syncing, and use cellular data. Not much else to say, right?
Instacast
There are plenty of options in Instacast that will affect global app behavior. You can choose to use Cellular Data for auto-refreshing, streaming, and downloading. You can have Instacast check for new episodes daily, every one, six, or 12 hours, or you can just do it manually. Episodes can be sorted by new or older first, and an option is there to delete episodes automatically after being played. Download options give you the choice for only the most recent, and whether it's audio or video.
My favorite thing about the settings for Instacast is that it lets users customize the playback to their heart's desire. You can replay after pause, choose how far to skip back or forward, default playback speed, and even shake to rewind 30 seconds (though you may look a bit foolish). Continuous Playback can be enabled for feed lists, smart playlists, and regular playlists if you want non-stop podcasts. There are also badge counts for unseen and local notifications for finished refreshes and downloads (paused, finished, waiting).
Instacast also has sharing features, allowing you to log in to your Instapaper, Pocket, or Readability account for saving show notes. I'm actually a fairly regular user of this feature, and it's one of the reasons I love using the app.
Now, what if certain podcasts are more important than others? If you get a Pro upgrade, you are able to set individual settings for each of your subscriptions. Each subscription gives you options for how often to check for new episodes, when to download, how to sort, when to delete, and what playlist to add it to, and custom playback. You can also toggle which ones get a push notification when there are new episodes.
There's also a feature called Subscription Parking, where you can make certain subs not visible in the list and they won't be updated regularly, but you will still get push notifications if enabled. I personally have never used this feature, and not sure why I would need it, but it's there should the occasion arise.
It's nice to see all of these options in Instacast, proving that the app is designed for the power listener.
Downcast
Downcast, like it's biggest competitor, also has separate global and individual feed settings. The global settings are accessed from the "More" tab, and you can change how the app handles automatic feed refreshing, new episode actions, what episodes to keep, automatic downloading, lots of playback options, volume adjustment, local episode sorting, and other miscellaneous tweaks. In fact, I believe that Downcast has even more settings available for users than Instacast, so if you really want to make your podcast listening experience truly yours, you can't go wrong with Downcast.
To access settings for individual feeds, just go to the podcast you want and tap on the gear icon. You can have the feed auto refresh, and choose between a custom setting or obey the global commands for new episodes, episodes to keep, playback speed, local sorting, continuous play, and volume adjustment. You can also manage which playlists they appear on and even adjust priority levels.
Downcast's settings are definitely made for the power user. If this isn't you, then you probably won't need all of these various refinements, but it's nice that they're there.
Cost
Podcasts
Apple's Podcasts app is completely free, like most of their apps. It is a universal download for your iPhone and iPad, with a very similar interface for both.
If you're looking for a basic solution for podcast listening on your iDevice without having to shell out too much, then Podcasts is tolerable.
Instacast
Instacast for iPhone is not a bad price, coming in at only $1.99. Of course, this will get you all of the basics that you need, though if you want the bonus features, you'll have to get the Pro upgrade as a $0.99 in-app purchase.
However, if you are looking to have Instacast on your iPad as well, you will have to pay another $4.99 for the iPad version. This version is made to take advantage of the larger screen, and it is better suited for video podcasts.
If you want a solution for both devices though, Instacast is the most expensive option, especially if you get everything.
Downcast
For those looking to get the most bang for their buck, then there is no better alternative than Downcast. For only $1.99, you get access to all features, and can have it on both your iPhone and iPad. I find that the iPad version is a bit cluttered, but it works for listening and watching, and that's all that matters, right?
Downcast is the best bargain for power podcast listeners, and is definitely worth the price.
The Verdict
This is really a tough call. Personally, I have been using both Instacast and Downcast on my iPhone for a while. They both have a good set of features, and both of them have something useful that the other doesn't. But since there can only be one winner …
Downcast is the best out of the three. You get everything in the app with the initial purchase, and it is a universal app, so you do not pay twice to have it on both devices. Adding podcasts is a breeze, and you can even have private links as well, not just limited to iTunes. The iCloud sync works fast and flawlessly, and fetching new episodes is quick. I also rather love the background location updating, having show notes readily available while listening, advanced playlist creation, and tons of custom settings to make the experience yours.
There's plenty to love about Downcast that makes it better than Instacast in terms of value, and it's definitely worth the cost over the free Podcasts from Apple. If you're looking for the best podcasting app for your iPhone and iPad, then look no further than Downcast.
What are you using to listen to your favorite podcasts? And don't forget to send in reader suggestions for future App Showdown columns to [email protected].
Mentioned apps
Free
Podcasts
Apple
$1.99
Instacast
Vemedio
$4.99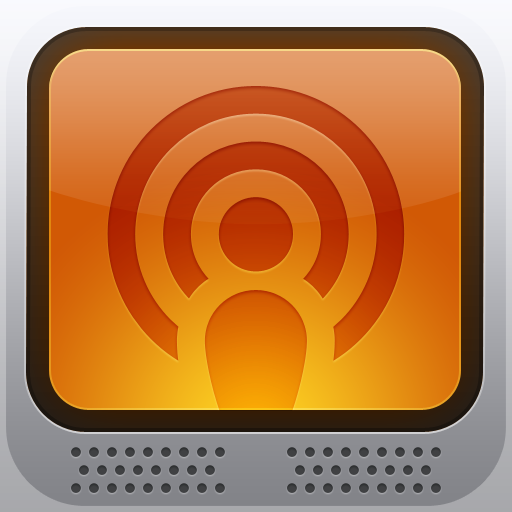 Instacast HD
Vemedio
$1.99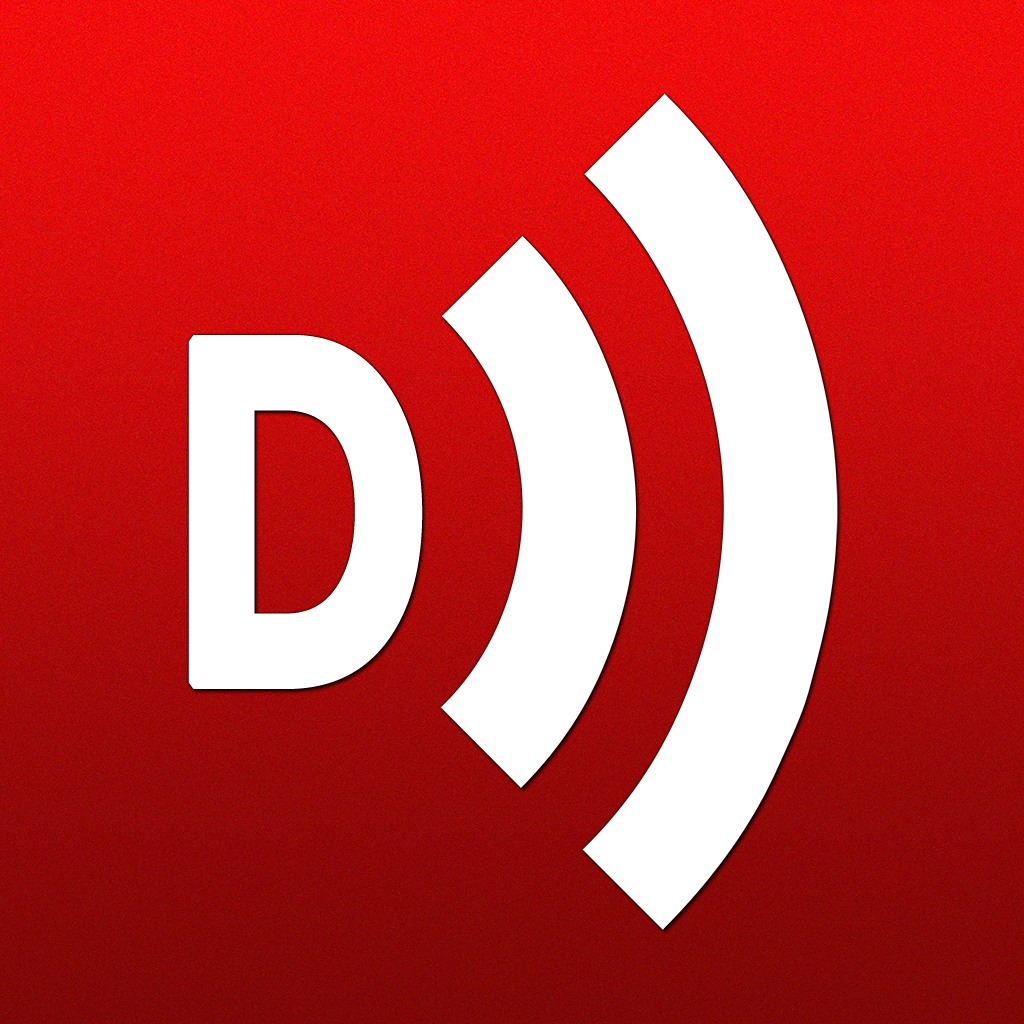 Downcast
Jamawkinaw Enterprises
Related articles