AppAdvice
App
Of
The
Week
For
November
19,
2012
November 19, 2012
Every week, our staff will handpick an app from the past two weeks that we believe is a must-download for your iPhone or iPad. These apps will always be from various categories, but they are chosen because our own staff members love it and have been using them daily. So here are this week's picks! Enjoy!
Bloggn
Love it or hate it, Tumblr is here to stay. And with our iPhones, it's never been easier to get your Tumblr fix with our App of the Week, Bloggn.
Bloggn takes a unique approach to viewing your Dashboard, because even though you may be following blogs, there is still going to be stuff that just doesn't interest you. The unique thing about Bloggn is the fact that it uses a much more compact Dashboard view that only displays a brief snippet of a post, and they are all color coded so you can easily tell what type of post it is. You can even filter the Dashboard to display certain types of posts. If you catch something interesting, just tap on it to view the entire post.
While viewing entire posts, you can tap on images to view them in full-screen, and even save them to your device. You can also see post tags, and access the post menu for more options, including: reblog, like, sharing to various social network sites, or reading later. You can also access user's full profiles and follow or unfollow them.
You can create posts right from Bloggn as well. Just tap on the Compose button, and you can select the type of post you want to do. Everything will be laid out for you, so it's incredibly simple to get content on to your Tumblr blog.
If you are looking for something specific across the blogging network, then get some use out of the Search function. Type in what you're looking for and Bloggn will fetch relevant results for you.
Even though Tumblr has their own official app, Bloggn is a great alternative if you want to see more of your Dashboard at once, and not have to go through posts that just don't interest you. We've taken quite a liking to this app, and we're sure you'll enjoy it too!
Check out my original review of Bloggn here.
Honorable Mention
MyMosaic
Our Honorable Mention pick this week will turn your photos into unique mosaics. Say hello to mymosaic.
With mymosaic, you can snap a new photo or import directly from your Photo Library. Then the fun begins.
The app will contain sliders that allow you to adjust the number of tiles your mosaic will have, the color shift, as well as the variety that your mosaic will contain. Unfortunately, there are no numbers on the sliders, so you are basically sliding it until you're satisfied with the result.
Since there isn't a preview function, you are basically taking a gamble when creating your mosaics. However, this is also a good thing because you will always be surprised with the outcome, regardless of whether it's good or bad.
There is also the option to include a frame around your mosaic, and you can even choose the photos to build it with. This is pretty cool, and definitely adds to creating a unique image to share with others. However, you can't select individual photos, just the albums.
Final results will be an image created from your other images, and the effect isn't obvious if you don't zoom in. Mymosaic also creates poster-sized printable files, which means you can print out 30x30 inch posters. Or, if you prefer, you can share these images on Twitter, Facebook, Flickr, and Tumblr.
This is a fantastic little app that will definitely be a hit among the holiday season that is among us. We've been loving the app and you're sure to get some use out of it too!
Mentioned apps
$2.99
Bloggn - A beautiful Tumblr client
Philipp Schloesser
$0.99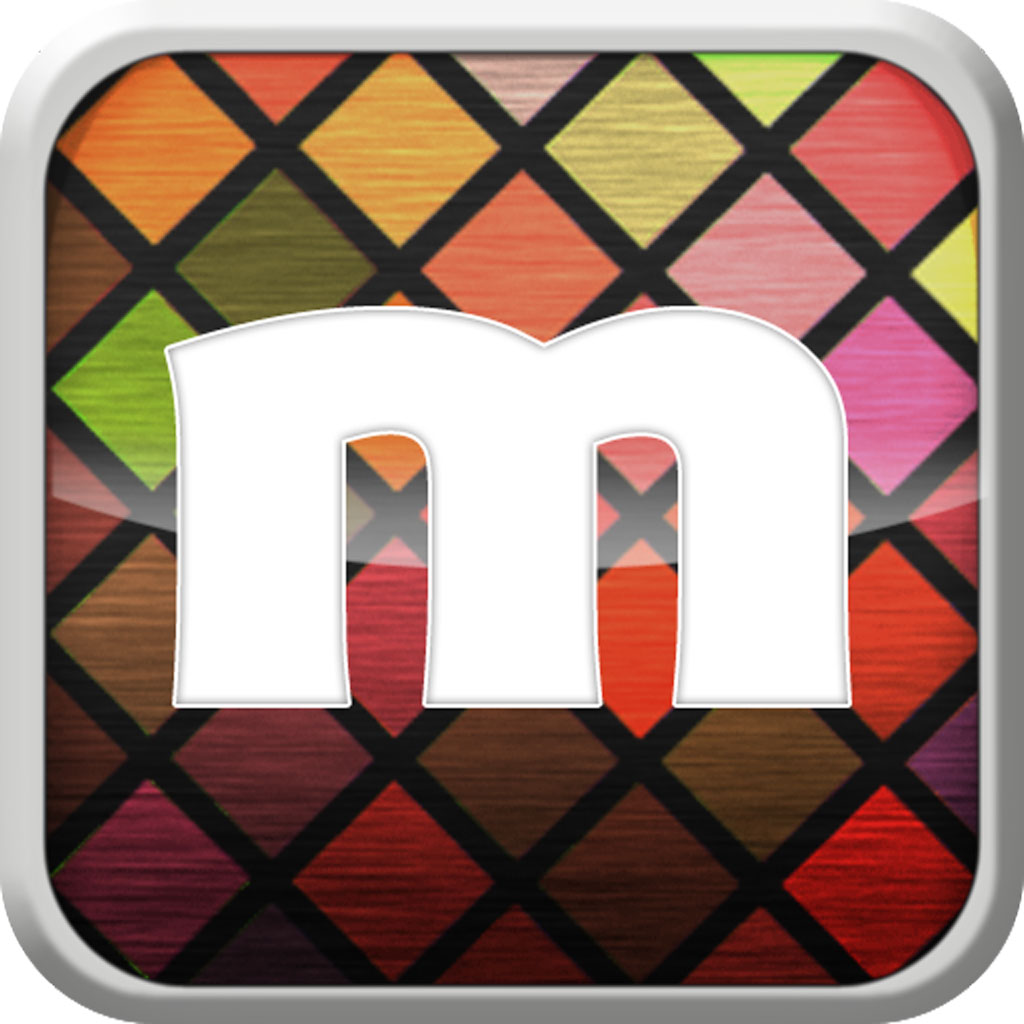 mymosaic - photo mosaic maker
MindTrip Studios
Related articles