AppAdvice
Game
Of
The
Week
For
November
2,
2012
November 2, 2012
Every week, our staff will handpick a game from the past two weeks that we believe is a must-download for your iPhone or iPad. These games will always be from a wide variety of genres, but they are chosen because our own staff members love it and can't quite put it down. So here are this week's picks! Enjoy, and happy gaming!
Letterpress
Forget Words with Friends, now we have Letterpress, the hot new multiplayer word game from Loren Brichter, the creator of Tweetie (now Twitter for iPhone). This game will seriously keep you coming back for more as you see who is the expert wordsmith among you and your friends.
Letterpress features a minimally elegant interface that is extremely smooth and fluid, kind of like Tweetie before Twitter ruined it. There are also cute little sound effects when you play your letters, so it's another delightful touch.
The game features a 5x5 grid of letter tiles. The first thing you may think of is Boggle, but the game is nothing like it, aside from making words. Rather than having to use tiles that are adjacent to each other, you can actually use any letter on the board to make a word. There are no point values for each word — you just have to worry about "claiming" more letter tiles than your opponent. Once you submit your word, those tiles will change to your color, and you get a point for each one. If you surround a tile with the same color, that tile will be "defended," so the opposing player cannot steal it for their own. You are still able to use a defended tile, but it won't give you any points.
To add to the challenge, players cannot use a word that is a prefix of another word that is already played. So if one person played "QUILTS," that means that "QUILT" cannot be played, but "QUILTED" or "QUIT" is okay.
This is a refreshing new twist to the genre, and anyone that likes word games is in for a treat with Letterpress. There is no playing against the computer though, so it's a multiplayer-only experience. You can invite your Game Center friends or be paired up with a stranger.
Letterpress is free, but you will be limited to one theme and can only play up to two games at a time. There is a full upgrade unlock available via a $0.99 in-app purchase, which allows you to play unlimited games at once and you get a handful of color themes to choose from. Honestly, I believe the upgrade is well worth it — once you start playing, you can't stop.
This has become a staff favorite here at AppAdvice, and we're sure you're going to love it too (if you haven't already). Make sure to give it a download from the App Store for free.
Don't forget to check out my original review here.
Honorable Mention
Spell Rift for iPad
Our Honorable Mention this week is also a word game, but it's of a different calibur. It's the latest from the Kieffer Bros., and it's a fantastic single-player experience.
Like the rest of their games, Spell Rift features beautiful graphics and visuals, as shown throughout the game. The music is quite whimsical as well, which adds to the overall feeling of the game.
In Spell Rift, you are basically on a quest for the Well of Words. You must go through each land and conquer the levels and challenges that await you. Unlike Letterpress, Spell Rift follows the traditional word game formula, where you must make words out of adjacent tiles, rather than anywhere on the board. As you make progress, special tiles will make their appearance, which will make things even more challenging.
Of course, you may think that this has been done before. That's true, but there's something to look forward to. Each level will have a certain objective to complete before you can move on, such as "Create 40 unique words" or "Clear 150 tiles." There are also a few challenges to strive for on each level as well, in addition to the main objective. These are hard to pull off, but certainly not impossible.
Since Spell Rift has you embarking on a "quest," you can actually have multiple game profiles on a single device. This is great if you have family or friends that want to play the game as well. Game Center is supported for leaderboards and achievements.
If you are looking for a gorgeous single-player word experience, then Spell Rift for iPad is just what you need. You can make it yours for only $2.99 in the App Store. An iPhone version is coming in the future.
Check out my original review here.
Mentioned apps
Free
Letterpress – Word Game
atebits
$2.99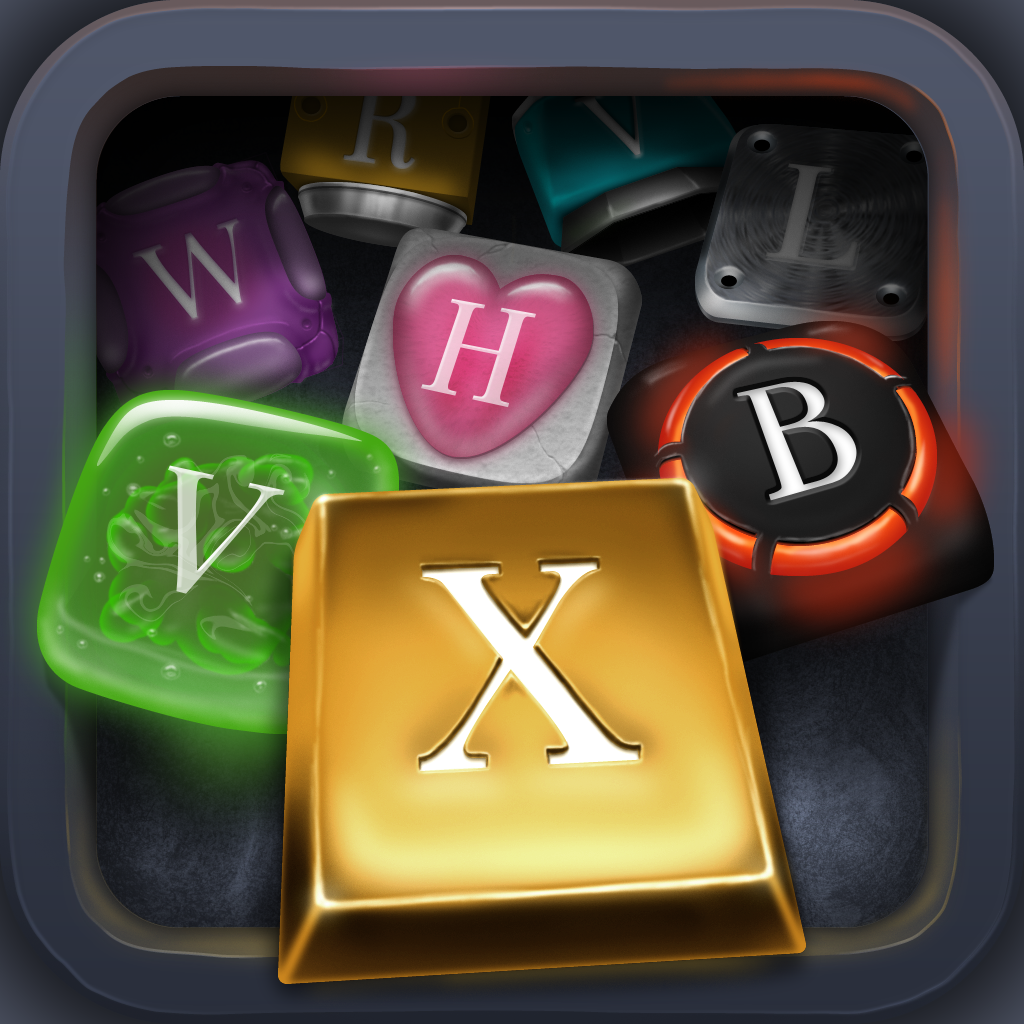 Spell Rift for iPad
Kieffer Bros.
Related articles