Quirky
App
Of
The
Day:
VPET
Is
The
Best
Pet
November 4, 2012
Ladies and gentlemen, I have a special treat for you today. In the '90s, the world was introduced to the virtual pet. Usually kept on a keychain, these little guys went everywhere with kids and teenagers. They were so popular that my school banned them for disrupting classes with their alerts. You could buy animals or
monsters
that you slowly raised into adult creatures.
VPET Gen 1
is a nostalgic glance backward at those lovable pets. I have been looking for an app like this for weeks. I loved those virtual pets as a kid, and I wondered if anyone would develop them for an iDevice. If my iPhone can handle
Pokemon
, then my phone can handle an 8-bit Tamagotchi. I found the app this morning in our
Apps Gone Free app
, and I was ridiculously excited about it. The app even comes with a brick outline and a grassy background while your black little blob oozes around the screen. It also has three buttons on the side. The top button lights up the different actions along the top and bottom of the screen. You keep tapping the top button until the action that you want lights up. The middle button confirms the action. The bottom button cancels the action. The old virtual pets had an audio alarm that would go off whenever your pet needed something. This alarm system got old really fast. With your iDevice, you can receive push notifications and badges to act as your reminders. If you get tired of having those reminders showing up every 10 minutes you can turn them off in the notification center. Right now, VPET Gen 1 is only available for the iPhone. However, the developers mention in the description that they are working on an iPad version as well. I would love to have this on my iPad. It doesn't exactly have Retina display quality graphics, but when you're dealing with an 8-bit blob, I'm not sure that it makes any difference. Now, on to a special treat. Those of you who read our reviews faithfully over the weekend are about to be rewarded. The VPET Gen 1 app is temporarily free for only today. If you're on the fence about whether or not you want an old school virtual pet on your iPhone, you might as well take the plunge now and grab it while you can. If you are reading this review after Sunday, don't worry. You're still covered. There's a free version of the app as well. However, it doesn't support the battle mode. Battle mode is the opportunity to fight your friend's virtual monster over a Bluetooth connection. What was your favorite virtual pet when you were a kid?
VPET Gen 1 is available in the App Store for the temporary, though still awesome price of FREE!
Mentioned apps
Free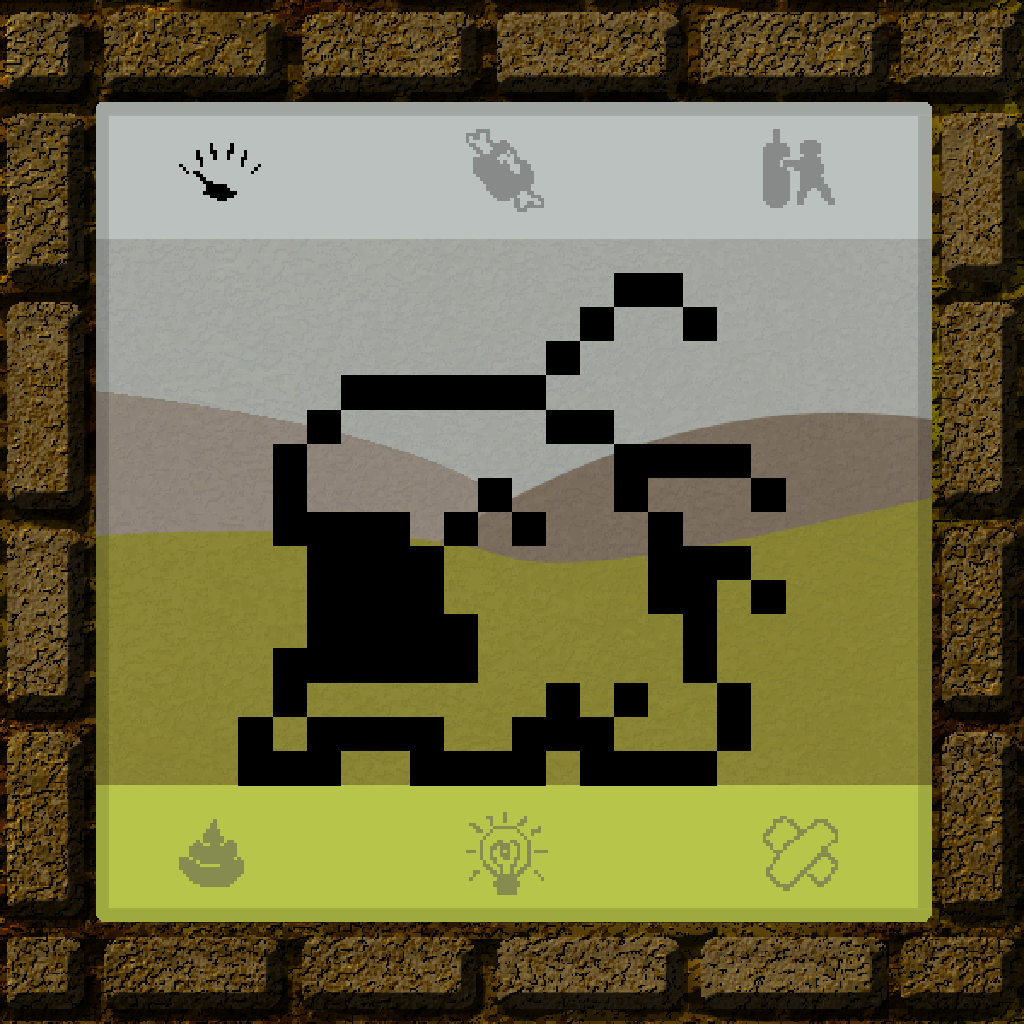 VPET Gen1
Rytech Apps
Related articles