The
Screen
May
Be
Smaller
But
The
Adventure
Is
No
Less
Electrifying
In
Incoboto
Mini
November 18, 2012
Last month, the iPad was
joined
by the iPad mini. Now, it's
Incoboto
's turn to have its very own mini version.
Released
back in March, Incoboto is an iPad-only puzzle platformer created by indie developer Fluttermind. Evidently, the game has become such a big hit that it has given rise to a follow-up iPhone version, aptly called
Incoboto Mini
. "For those of you who desperately wanted to experience the vast, mind-staggering, interspacial galactic mood-fest of Incoboto on a tiny, weeny screen covered by your chunky thumbs,"
says
Fluttermind director Dene Carter in a recent blog post, "I'm pleased to announce that Incoboto Mini edition is out now." He adds that Incoboto Mini is "identical in nearly every respect (bar a couple of level tweaks for performance reasons) and features the new 'normal-person friendly' joypad controls ... if you turn them on." If you can't see the video embedded above, please
click here
. For those of you who are uninitiated in the wonders of the game, Incoboto is a charmingly innovative adventure game starring Inco and his "sunny" friend Helios. Inco and Helios are on a quest to put the spark of life, so to speak, back to various planets across the now seemingly lifeless universe. And, naturally, it's your job to guide them in their noble quest and get them past the game's numerous puzzle platformer elements. Designed for iPhone and iPod touch, and already optimized for iPhone 5 and the fifth-generation iPod touch,
Incoboto Mini is available now in the App Store for $1.99
.
The original Incoboto for iPad is, of course, still available and is priced at a couple of dollars more.
[gallery link="file" order="DESC"]
Mentioned apps
$1.99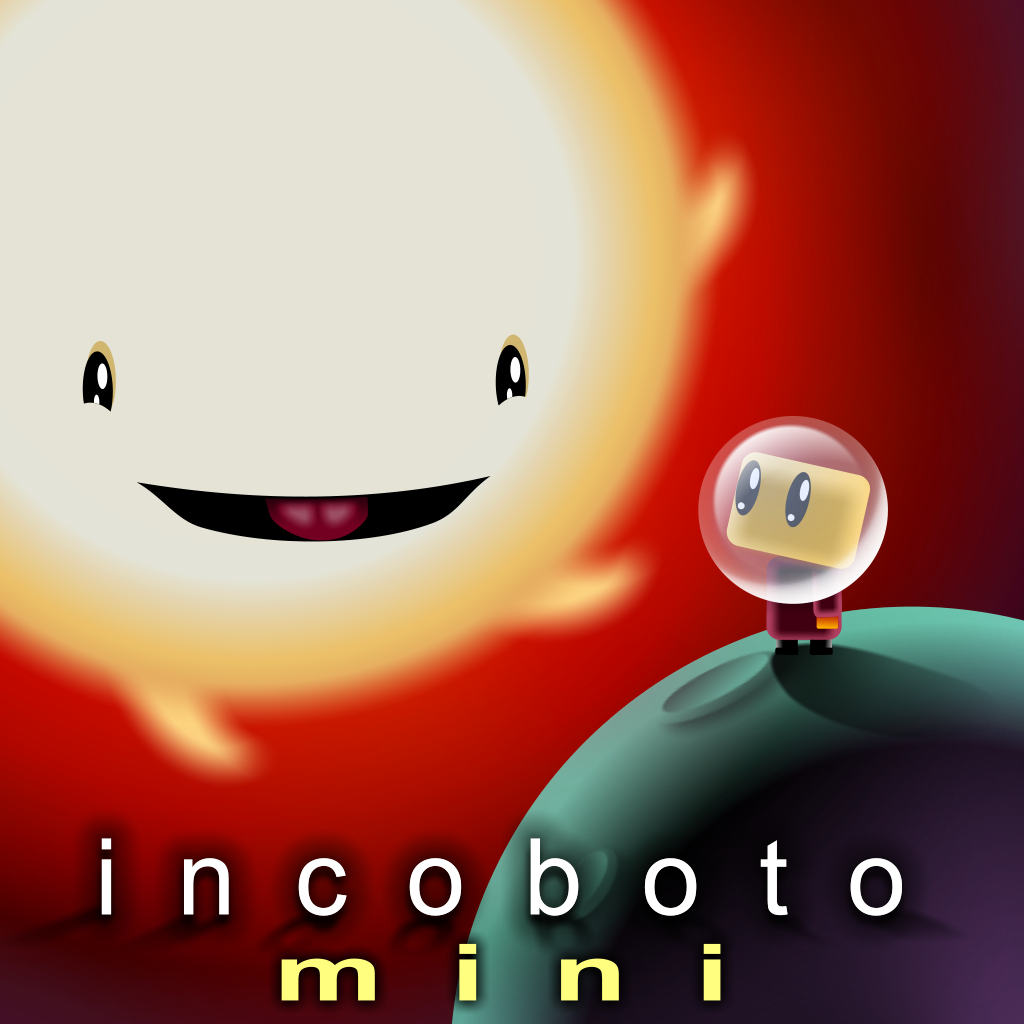 Incoboto Mini
Fluttermind
$3.99
Incoboto
Fluttermind
Related articles