Not
So
Bold
With
Your
Valentine's
Day
Declarations?
Shatoetry
Is
Here
To
Help
February 4, 2013
With just ten days to go before Valentine's Day, have you decided on how to express your sentiments to your special someone? Sure, you can offer flowers, chocolates, or Valentine's Day cards, like everyone and their dog are likely to do. But why not just let William Shatner do the job for you? That's right. Shatner — he of "Star Trek," "Boston Legal," and spoken word fame — can be your very own Valentine's Day messenger. How? By way of
Shatoetry
, his official iOS app. Released in late October last year, Shatoetry lets you choose words from its word tray in order to compose phrases, sentences, and even poetry. Then, whatever your composition, you can have it recited in Shatner's famously suave voice — a voice that's nothing if not perfect for delivering your sweet nothings this Valentine's season. And to help you string romantic words together more easily, Shatoetry has just been updated with a new Valentine's Day-themed word pack. Note that the words in this special word pack appear pink within the word tray. In addition, Shatoetry now comes with "a limited-time set of Valentine's Day-themed backgrounds for sultry Shatisms." Furthermore, Shatoetry has been updated with the following non-
seasonal
enhancements:
Improvements and optimizations to the in-app purchase word packs. If you have word packs you have previously purchased you will need to re-download them using the "Restore Purchases" option within the "get more words" menu.
Word bank tuning to ensure even more great words are available through the "More Words" option.
Themed word packs can be toggled within the "get more words" menu, should you not want them to appear within the word tray or "Find" menu.
The "get more words" menu has been prettified.
Sound-related updates and fixes.
Optimized for iPhone and iPod touch running iOS 4.3 or later,
Shatoetry is available in the App Store for $0.99
. In her original
review
of the app here on AppAdvice, Christine wrote that Shatoery is "pretty fun" and is "a great way to get your daily dose of Shatner." Now it's also a great way to Shatnerize your Valentine's Day celebrations. [gallery link="file" order="DESC"]
Mentioned apps
$0.99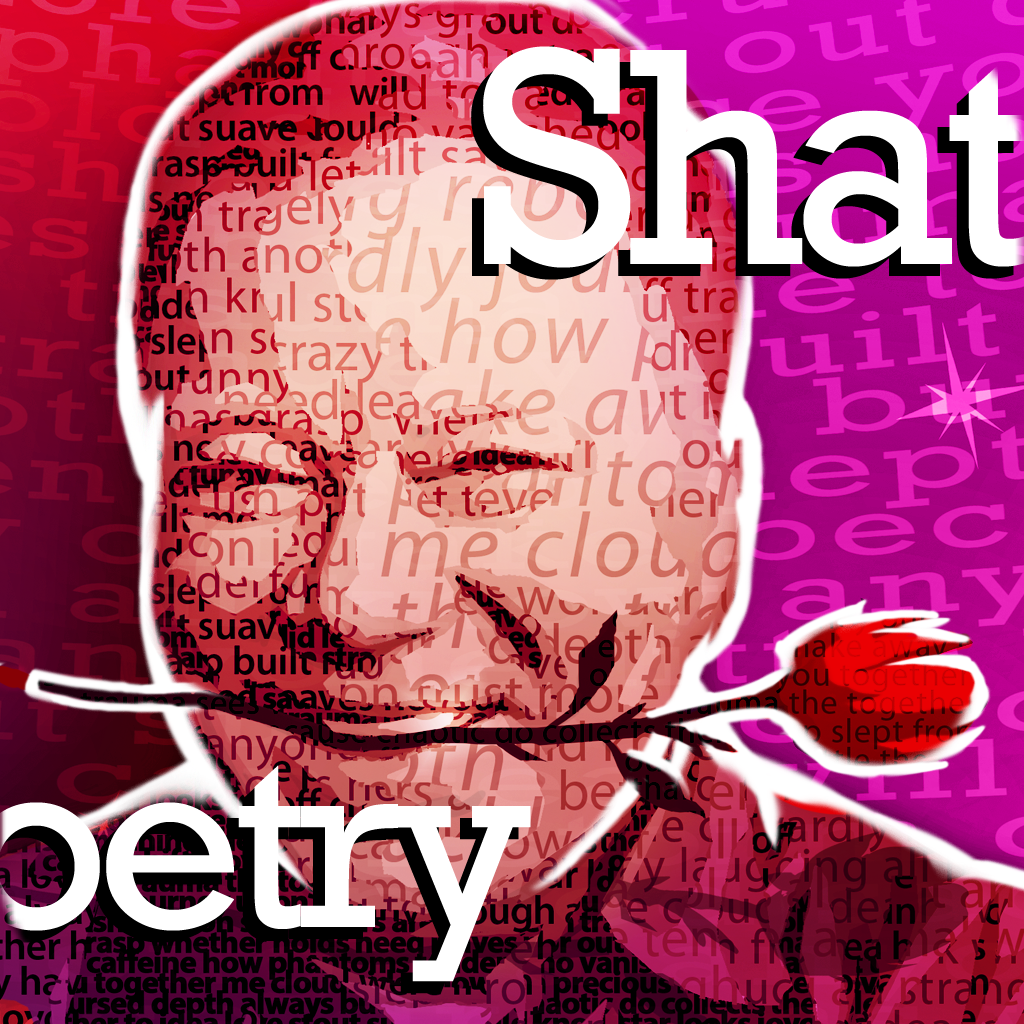 Shatoetry
Blindlight Apps
Related articles