Musician's
Corner:
Shred
Along
To
'Peace
Sells'
With
David
Ellefson
Rock
Shop
March 18, 2013
Welcome back to Musician's Corner, where we discuss our favorite apps and accessories for musicians and music lovers.
Last week
, we told you about NoteStar, the Yamaha sheet music app that lets you play along to pop songs at what ever speed you like, including full band accompaniment. This week, we have an app for all of the Megadeth fans out there. It turns out that the band's bassist, David Ellefson, has an app.
Rock Shop
is a virtual guitar app that includes amp presets to make your bass sound like Ellefson's. This shredding effects pedal even lets you play along to your iTunes music library. If you don't already have "Peace Sells" in your collection, you'd better get to downloading.
When you first download the app, Ellefson appears to tell you all about his new digital toy in a video intro. Then, you'll be directed to the virtual amp. The app was created for use with both guitar and bass, even though Ellefson is best known for his four-string abilities. Using a guitar adapter, such as the
iRig
or iRiffPort, plug your instrument directly into your iPhone or iPad. Open the app and you'll be able to hear your bass or guitar through the device.
The default preset tone is set to Megadeth's sound. You can adjust the volume, bass, mid, and treble of the bass amp sound to your specifications. There is a brite switch and limiter for fine-tuning. If you are using a guitar, you can adjust the volume, gain, bass, and treble, plus set the tone for clean, British, or metal. You can play your bass through a virtual 4x10 or 1x15 speaker configuration and your guitar through a virtual solid state or tube amp.
When you select the effect section, you'll be able to turn the Chorus and Flanger on or off and adjust the modulation settings of each. The best part of this app is that you can play songs from your device while playing along with your instrument. Tap the "music" tab in the upper, right corner to access your music library and pick a song that you would like to play along with. You can adjust the volume, pitch, and speed of each song, plus create loops so you can practice complex bass lines and wailing solos.
This app was specifically designed to automatically adjust the pitch of the iTunes version of "Peace Sells… but Who's Buying" to a standard A-440 concert pitch. That's right all you metal heads. You can finally play along with one of the best thrash metal albums of all time without trying to figure out what crazy down tuning Ellefson was using. If you bought a digital copy of Peace Sells on iTunes, it will automatically adjust to a regular pitch when you play it through the app.
David Ellefson Rock Shop
is available for the iPhone and iPad for $4.99. Download it today and start playing along with "Killing is my Business…" right away.
Thanks for stopping by Musician's Corner. If you have any suggestions for apps or accessories you think we should feature, just
drop me a line
or leave a comment below. This week's Question: Metallica or Megadeth?
Mentioned apps
$4.99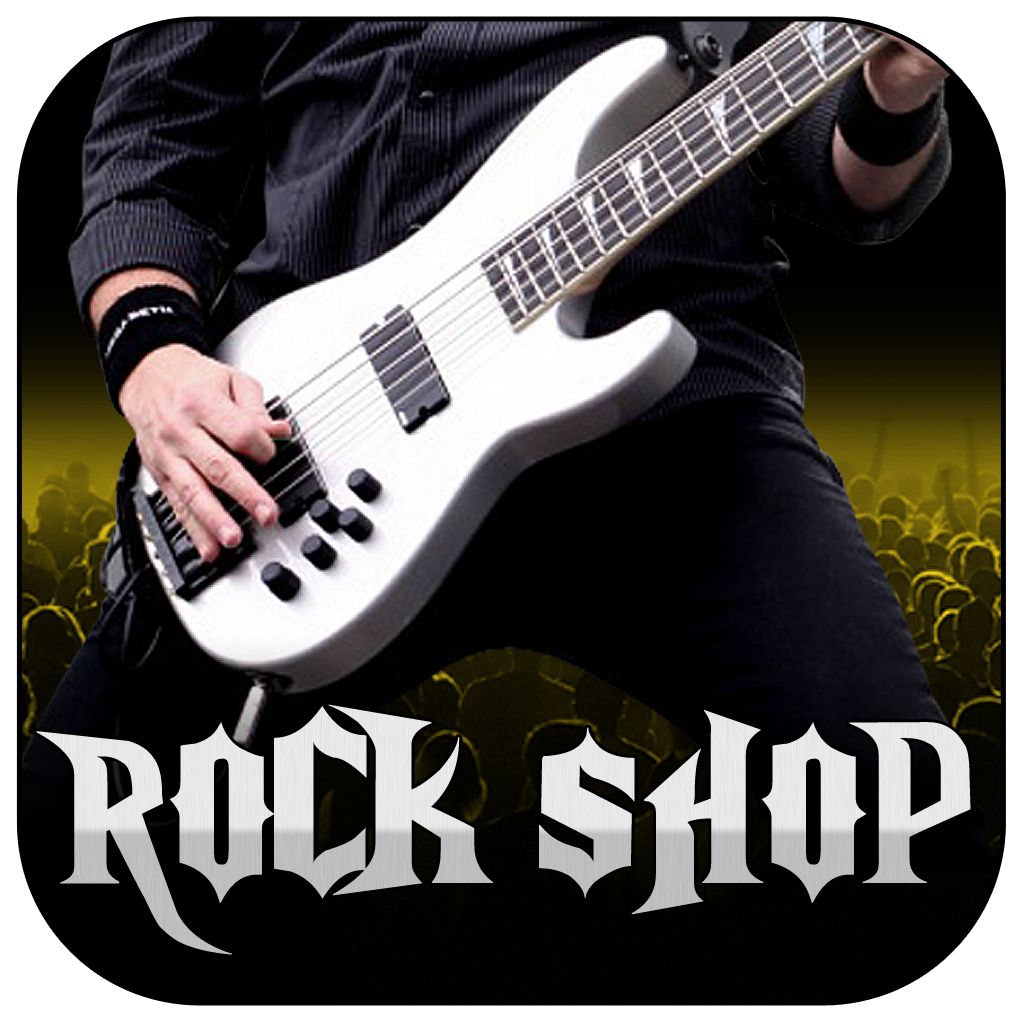 David Ellefson Rock Shop - Guitar and Bass Amp with Effects
POCKETLABWORKS, Inc.
Related articles