AppAdvice
Game
Of
The
Week
For
August
2,
2013
August 2, 2013
Every week, our staff will handpick a game from the past two weeks that we believe is a must-download for your iPhone or iPad. These games will always be from a wide variety of genres, but they are chosen because our own staff members love it and can't quite put it down. So here are this week's picks! Enjoy, and happy gaming!
Sky Tourist
Are you looking for a physics-based game that isn't like anything you've seen before? Then you will love our stylish Game of the Week, Sky Tourist. It will literally have you hanging on by a thread.
This fun little game stars Petey, a kid who wants to travel through the universe, so he comes up with his own way of doing so. The contraption he comes up with uses two rockets that are on the side, and they are connected by a string that he swings on. Pretty fresh, right?
Sky Tourist features beautiful, cartoonish visuals that are fantastic on Retina devices. Everything looks good, and Petey, along with all of the friendly or hostile aliens, have great animations that really show their personality. When combined with the amazing soundtrack, this game is definitely a winner.
To help Petey, you'll be steering him through various new alien worlds, exploring the environments and observing the inhabitants. However, while most of the aliens seem pretty friendly, you'll have to avoid the hostile ones. Controlling Petey is done by moving the rockets on the sides up and down. You can make him go up or down by moving them together, but to go side-to-side you'll need to coordinate one side with the other (lower one, keep the other high). To stop Petey, just release your fingers from the screen.
While you help Petey navigate through the alien worlds, you'll want to collect the cubelets, which serve as the game's currency. Collecting all of them in each level will also earn a star. On your journey, you'll want to avoid various obstacles, such as doors, hostile environments, and make sure that the rope doesn't get too strained (snagged on platforms), otherwise, it will break and Petey will fall. The other two stars are earned by making it through the gate at the end of the level (some will need colored keys) and not dying.
We've been quite enamored with Sky Tourist this week, thanks to the charming visuals and delightful soundtrack, fresh new gameplay, and plenty of content. If you are looking for something that's different, then you will definitely want to check out this game. Download Sky Tourist in the App Store as a universal download for $0.99.
Don't forget to check out my original review on Sky Tourist here.
Honorable Mention
Riptide G2
Looking for a sports game this week? How about water racing? If so, then you will get a kick out of our Honorable Mention, Riptide GP2.
In this game, you will take control of a rocket-powered hydro jet watercraft. Sound intriguing already, doesn't it? The controls are even simple: just tilt your device to steer, and use power-up boosts to get ahead of the pack. Need to slow down for turns? Just tap on the brake buttons. Performing jumps on your watercraft will get you more boosts, giving you an edge.
The graphics are quite impressive, having a realistic look and feel to them. The soundtrack is action-packed as well, amping you up for your races. Riptide GP2 has a lot of tracks for you to race on, and plenty of upgrades for your craft available, helping you reach the top of the ranks.
While not all of us are into sports, this game is definitely fun and full of action. You can find it in the App Store as a universal download for $2.99.
Don't miss Lory's original review of Riptide GP2 here.
Mentioned apps
$0.99
Sky Tourist
Alexander Lading
$2.99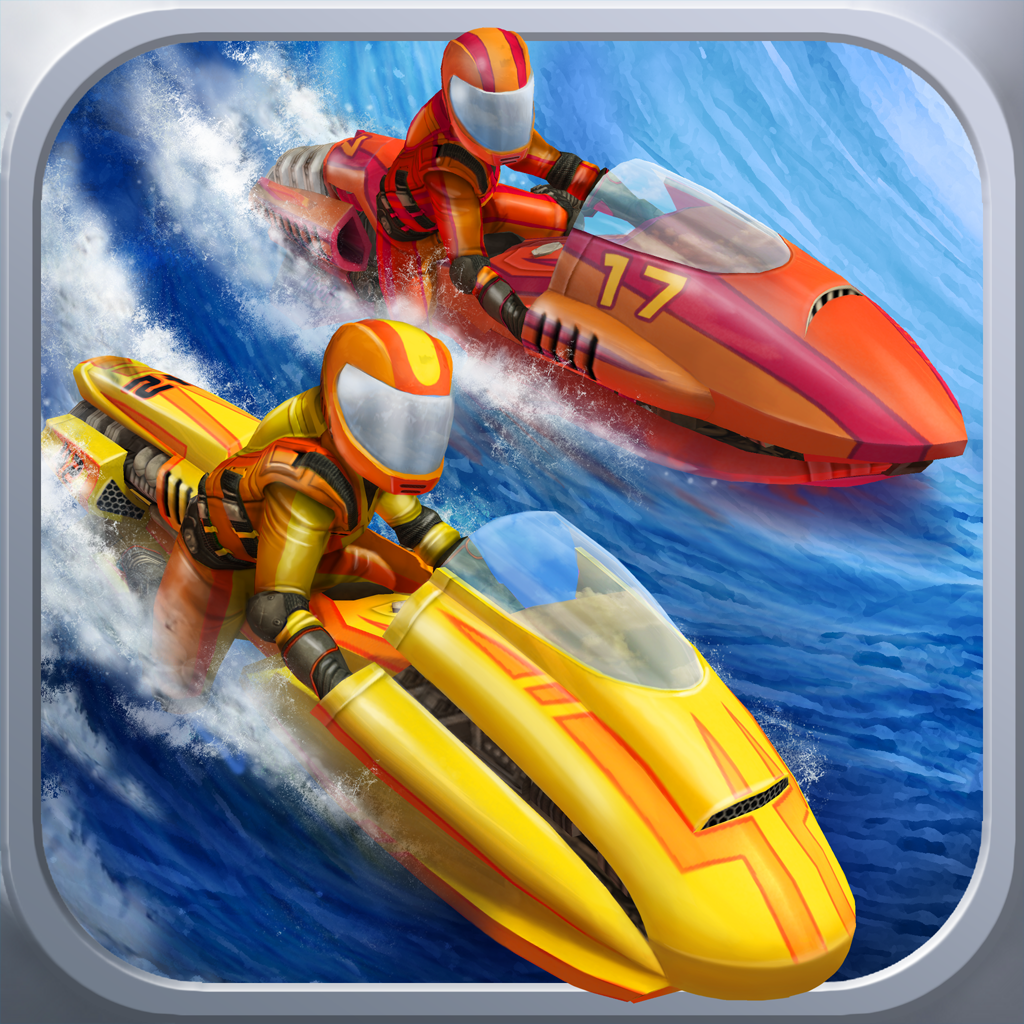 Riptide GP2
Vector Unit
Related articles