AppAdvice
Game
Of
The
Week
For
Oct.
4,
2013
October 4, 2013
Every week, our staff will handpick a game from the past two weeks that we believe is a must-download for your iPhone or iPad. These games will always be from a wide variety of genres, but they are chosen because our own staff members love it and can't quite put it down. So here are this week's picks! Enjoy, and happy gaming!
Pocket Trains
Are you a fan of Nimblebit and love trains? Then you are sure to enjoy some time with their latest sim, Pocket Trains.
This new entry in Nimblebit's lineup features the same 8-bit retro look that they have given us in their previous games like Pocket Planes and Tiny Tower. Everything is pixelated, but still looks gorgeous and smooth. The animations of the trains as they travel to their destinations is very rich and detailed, even more so than Pocket Planes, as you get to see the trees and other environments pass by as you chug along the tracks.
The gameplay in Pocket Trains is done through game menus and tapping, as you build your trains with parts, take on jobs, claim various tracks, and expand your locomotive reach to other continents and countries. As you complete jobs, you will eventually find crates that contain new train parts, which you can use or sell or gift to friends. There are a ton of different trains that can be found in the game, and you're sure to find a favorite. Each train will also have different load capacities, speed, and purposes. Maintenance will also be required for each, as deliveries take fuel and can cause wear-and-tear.
We've been enjoying Pocket Trains over the past week, and if you're a fan of simulation games and trains, then you'll enjoy this one. You can find Pocket Trains in the App Store as a universal download for free.
For more information, make sure to check out my original review.
Honorable Mention
Captain Bubblenaut
Not in the mood for trains, but rather, a little destruction as an invading alien? Then you'll enjoy our Honorable Mention, Captain Bubblenaut!
This retro arcade-style game features colorful, pixelated, yet detailed visuals that will sure to delight any old-school gaming fan. Not only are all of the character models blocky yet adorable or quirky, but the environments all represent popular locations throughout the world. Captain Bubblenaut also features a delightful chiptune soundtrack.
You get to play as Captain Bubblenaut, an alien who is out to invade the Earth and cause destruction in order to impress his warmongering father, Admiral Pop. To do this, you will roll and bounce your way to complete chaos on Earth and destroy all of the "erflings."
The game will only feature one game mode, but it's always randomly generated, so no round will be the same. You will only have about 30 seconds on each location to cause as much damage as possible by rolling and bouncing through the humans, before you advance to the next area. The controls are easy, though take a bit of getting used to, and can even be played with one hand. All you need to do to control Bubblenaut is drag the ground left and right, with the aim of making him fall into the slopes for most efficiency.
There are no extras in this game — it's just pure fun and chaos. It's a fantastic little time waster, and it will surely keep you entertained for hours as you rack up the points for each crushed erfling. You can find Captain Bubblenaut in the App Store as a universal download for $1.99.
Don't miss my original review of Captain Bubblenaut for more information.
Mentioned apps
Free
Pocket Trains
NimbleBit LLC
$1.99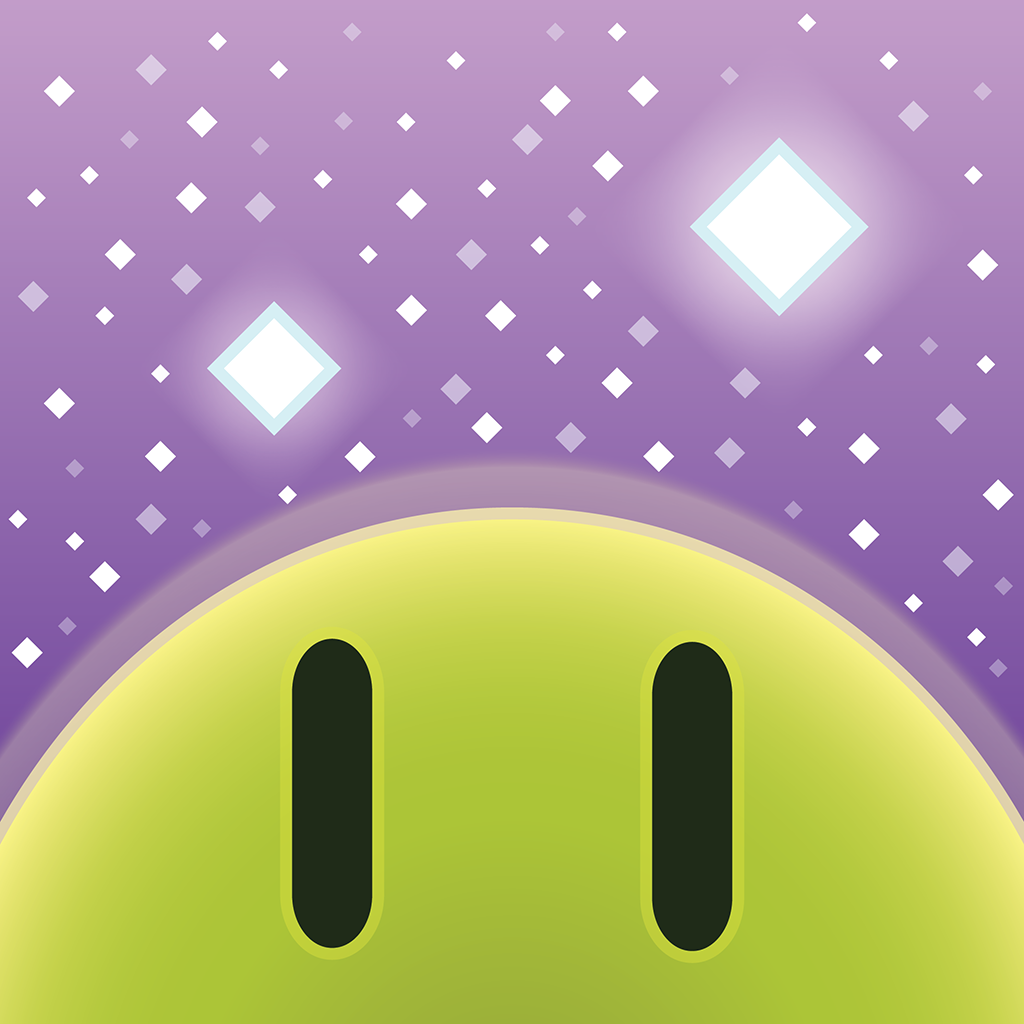 Captain Bubblenaut
Dean Tate
Related articles