TurboScan
Gets
A
New
Look
For
Apple's
iOS
7,
Plus
Other
Enhancements
October 30, 2013
TurboScan
, the popular alternative to Readdle's
Scanner Pro
, has received an update adding optimization for Apple's iOS 7, along with a number of further useful performance enhancements. The app supports the iPhone and iPod touch, and can be downloaded in the App Store for $1.99. Though Scanner Pro, which carries a $6.99 price tag, is indeed an effective application when it comes to "scanning" documents using an iDevice's camera, TurboScan offers users a similar experience for a few dollars less (we should note that a more minimalistic, less feature-heavy app from Readdle,
Scanner Mini
, is of course available free of charge for casual users). However, since iOS 7 launched, TurboScan users had been forced to suffer the app's pre-iOS 7 interface. That is, until now. Fortunately for iPhone and iPod touch users running iOS 7, TurboScan has received a glorious update adding support for the new mobile OS, along with a user interface overhaul. The application now looks great running alongside iOS 7, and features a more minimalistic interface along with support for the mobile operating system's icons and keyboard. But that's not all. Besides iOS 7 optimization,
developer Piksoft
has also made a number of performance enhancements to TurboScan. As outlined in the application's release notes, these include:
Copy to Clipboard and Paste: copy pages between TurboScan documents and other apps, like Messages, Mail, and Pages. Transfer multiple photos from Camera Roll to TurboScan via Clipboard to reduce file sizes.
Save multiple pages to Camera Roll.
New "Open JPEG In" option on single-page view.
Improved border detection: scan your documents on a variety of backgrounds, and regular photos on a black background.
"Email to myself": you can now specify multiple email addresses and CC addresses (separated by spaces).
Multiple-page scanning: page orientations are now more stable.
Gift app option added.
Furthermore, a number of bug fixes and more minor enhancements have also been made to the application.
TurboScan 2.6.1
can be downloaded in the App Store for $1.99, and as mentioned, the application is optimized for the iPhone and iPod touch. Check out the updated app now, or for more of our recent news, see: 
Could RollerCoaster Tycoon 3 Finally Be Set To Take Off In The App Store?
, 
Cause Of Death: Apple's iOS 7?
, and 
Today's Apps Gone Free: Private Note, Timber!, Portal And More
.
Mentioned apps
$1.99
TurboScan: quickly scan multipage documents into high-quality PDFs
Piksoft Inc.
Free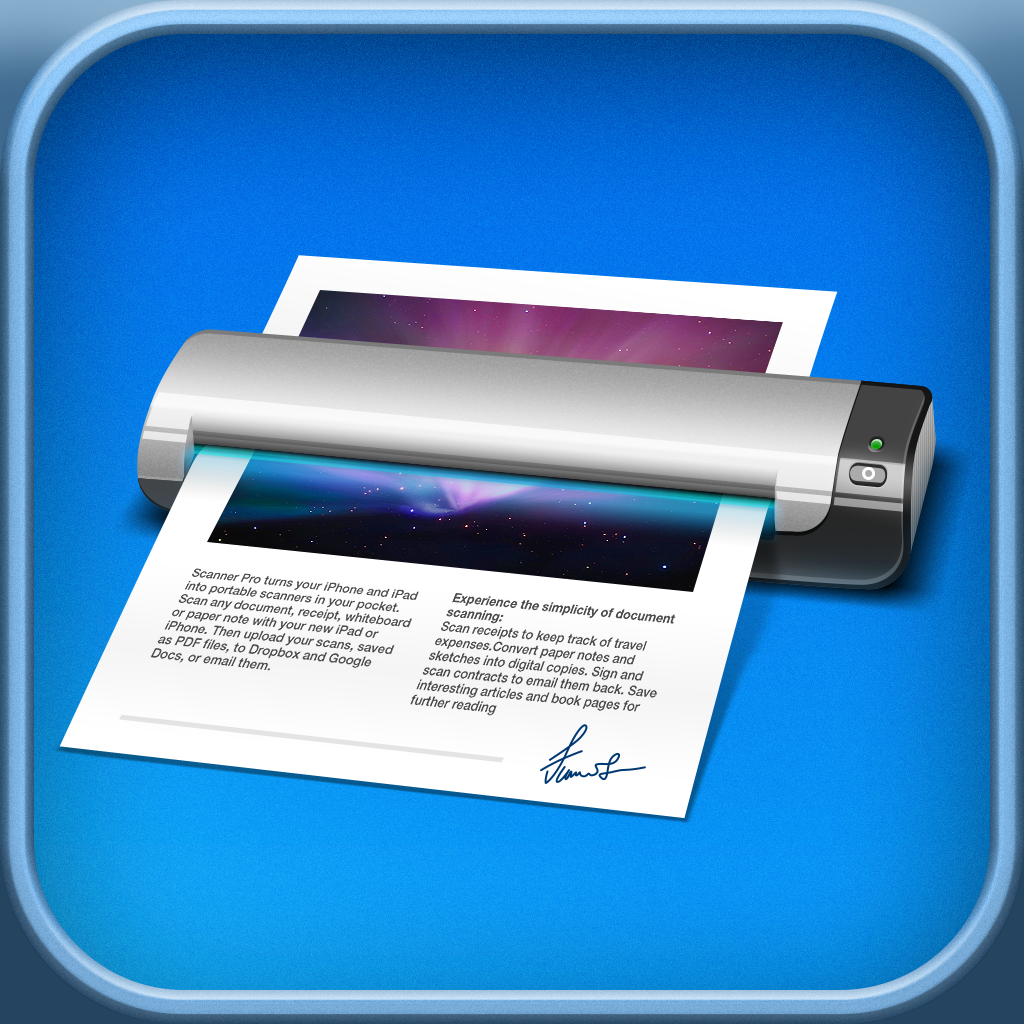 Scanner Mini - Free Document Scanner in your Pocket
Readdle