Review:
Jawbone's
Big
JamBox
Could
Be
The
Best
Portable
Speaker
Out
There
December 30, 2013
Company
: Jawbone
Product
: Big JamBox
Price
: $299.99
Compatibility
: All iDevices using Bluetooth or a wired connection
Website
:
www.jawbone.com
,
www.mobilefun.co.uk
Date
: Dec. 30, 2013 Over the last few weeks, we've been looking at a number of popular portable iOS-compatible wireless speakers: first there was
Cambridge Audio's Minx Go
, then we went hands-on with
the BRAVEN 710
. Both are great models and offer impressive playback, each is lightweight, and iDevice users would be wise to spend either $149.99 (Minx Go) or $169.99 (BRAVEN 710) on either one of the speakers. This week, however, we take a step up in both price and size, and look at the largest product available from one of the market's biggest players. Jawbone's Big JamBox
carries a price tag of $299.99
; it promises "huge sound," regular firmware updates, and a companion iOS app. The speaker can even talk to its user, too. But is the sound quality available from the Big JamBox - along with its interesting additional feature set - worth the hike in price? Let's find out.
The Product
JawBone's Big JamBox comes in three parts - the speaker, its companion iOS app, and the Web interface that guides users through product updates. We'll discuss each one in turn, beginning with the main feature: the speaker itself.
The Speaker
Despite its name, Big JamBox is actually quite a portable wireless speaker: its dimensions are 10-inches by 3.1-inches by 3.6-inches, and though larger (and heavier) than both
the $149.99 original JamBox
and
the $179.99 Mini JamBox
, it's nevertheless still the kind of speaker that you can pack in a bag, a backpack, or even carry around underarm. Plus,
an official Big JamBox Carrying Case ($49.99)
makes it even easier and safer to take the speaker with you wherever you go. First impressions of the product, then, are that it's of course larger than Jawbone's other speakers, but not monstrously huge; it's also a nice-looking speaker, too, featuring a rectangular form factor and a mesh-like exterior typical of the JamBox series. Customers can actually customize exactly how their Big JamBox looks: besides the color of the speaker's mesh, you can choose different colored rubber control buttons (which feature on the top-side of the product) and colored plastic squares, which fit at either end of the speaker. In this respect, iDevice users can pick up a Jawbone Big JamBox that suits their personal tastes perfectly; if you have
one of Apple's vibrant iPhone 5c handsets
, you could even go so far as to color-coordinate. Also unlike the smaller JamBox models is the number of rubber music controls included with the Big JamBox. On Jawbone's larger speaker there are six controls, all of which make interacting with tracks a lot easier: there's a pause and play button, next track and previous track buttons, volume up and volume down buttons, and a special JamBox button that activates more unique features (a single press, for example, will have the product speak out its battery life level). Further round on one side of the Big JamBox is a power on and power off button, a pairing button, an audio port, a mini-USB port (for syncing and updating the speaker), and a charging port. Included with the product is a dedicated Jawbone-branded charging cable, a micro-USB cable, and a male-male audio lead. Underneath the speaker are eight rubber pads which help Big JamBox grip onto any surface you place it. Pairing the speaker up with an iPhone or iPad is simple enough, and the speaker does a great job of remembering paired smartphones and tablets, and auto-connecting once fired up. I've had no problem using both my iPhone and iPad with Big JamBox; playing music from one and switching over to the other is a perfect transition. Plus, the advanced Bluetooth technology utilized by the Big JamBox means the speaker appears in the AirPlay section of Control Center (
even though it doesn't support Apple's protocol
), allowing users to quickly switch between using Jawbone's product or their iDevice's own built-in speakers. Not all products do this, and it's a useful addition to the speaker. You'll also find that in the top-right of your iDevice's screen, Big JamBox's present battery life is displayed in a small icon, and this is another handy feature that sets Jawbone's product apart from certain rivals. The quality of sound played using the Big JamBox is definitely impressive, and volume levels can climb frighteningly high - in fact, besides testing for the purposes of this review, I've had no cause whatsoever to play music at the top-third of the speaker's volume range. Treble and bass work together perfectly and sound great; much like Cambridge Audio's Minx Go, the Big JamBox includes built-in mini-woofers which ensure that listeners can hear bass notes and tones in the music being played. Jawbone's Big JamBox will power off after 10 minutes of having no established Bluetooth connection, but its impressive battery life (which offers 15 hours of continuous play, or up to 17 hours if you're streaming from an iDevice running iOS 6.1 or later) means I've been leaving the speaker switched on and connected to my iPhone and iPad throughout the day. This way, if I want to stream music over from the other side of the room, I can do so without having to get up and manually switch the Big JamBox on; the product's standby mode seems to be power-efficient enough to make this possible, and I've been getting several days of regular use from the speaker using this practice. I've also been watching Netflix-streamed content and playing iOS games using the Big JamBox, and in both respects the product is equally impressive; even when it comes to making calls, the speaker offers reasonable quality and the built-in microphone seems to do a good enough job of picking up my voice from a small distance away. But one feature in particular has the potential to turn more heads than all of these. Jawbone offers support for "LiveAudio," its 3-D sound feature, with the Big JamBox; you can enable this by holding down the volume up and volume down buttons together, and upon doing so, Jawbone notes that users will enjoy a more immersive listening experience that reflects a live music environment:
Most recordings have a left and right channel; a distinction that is clear with headphones. But when played from a speaker, these sound waves mix together creating what's known as crosstalk. LiveAudio playback eliminates crosstalk, creating a bigger and more detailed experience. This works best with LiveAudio recordings but can also improve traditional stereo recordings, especially for movies and games.
It took me a while to figure out how to set Big JamBox up correctly for LiveAudio, and even longer to find a selection of tracks that work well with the feature (see below for more on this). Basically, you'll need to prop the speaker up on either a few books, the JamBox's packaging, or anything you can get hold of, so it's at "ear-level." Then, position the speaker just under a meter away, and LiveAudio should work as advertised with the right track. Music will be projected in what feels like a 60 degree arc ahead and around you, and a handful of tracks which work especially well with this feature include:
David Bowie, "Space Oddity."
Michael Jackson, "Thriller."
Queen, "Bohemian Rhapsody."
The soundtrack to certain musicals, such as Stephen Sondheim's "Into the Woods" or Stephen Schwartz's "Wicked."
The iOS app
Jawbone advertises
an iOS app
, too, which is designed to be used alongside its Jambox speakers. However, this isn't quite as impressive as it could be. What the app allows users to do is check on their Jambox's Bluetooth connection, and to import playlists from the built-in Music app, from Spotify, from Rdio, or from Deezer. These can then be streamed over to your connected Jambox using the application. The app seems quite pointless in this respect. I've been using the Big JamBox alongside both the Music app and Rdio, and I don't feel any desire to unify playlists in another application. Once the speaker is connected up to your iDevice, streaming music between multiple apps is a simple and hassle-free process (especially using Apple's AirPlay interface), and this aspect of Jawbone's app is therefore somewhat redundant. It's also not possible to check on individual connections using Jawbone's app. I'm not sure if this is a limitation in Apple's iOS or if it's something Jawbone hasn't investigated, but it'd nice to see a list of mobile devices that have been paired up with the speaker, and the option of terminating paired connections would be a useful addition, too. This way if a couple of friends have connected to the Big JamBox in order to stream music at a party, for example, I could write off their paired connection a day later using the iOS app. What the app is able to do, however, is provide users with a list of button shortcuts, and it also allows Big JamBox owners to customize the voice used by the speaker when it responds to commands. There are 18 different options to choose from here (plus the original), though I haven't felt the need to change this feature. Finally, you can access LiveAudio-optimized music tracks and video from within the Jawbone application, too. Playlists are included here, which can then be imported over into the Rdio or Spotify iOS apps. This is perhaps the best aspect of the dedicated Jawbone application, and it'll help iDevice users enjoy their speaker's LiveAudio feature - albeit with a limited number of tracks and genres.
The Web interface
Jawbone's Web interface replicates many of the same features of its iOS app: here, users can customize their Big JamBox's voice, and links for Jawbone's mobile applications (one being the iOS app discussed above, and the other being a battery meter application for BlackBerry OS) are included, too. The Web interface also directs users over to a number of recommended third-party apps and services,
such as Real Racing
,
TuneIn
,
and Deezer
. Finally, users can update the firmware on their Big JamBox using Jawbone's website; in the past, Jawbone has been able to extend the speaker's battery life by two hours using a firmware update, and it's great to see the product further improve through software updates of this kind.
What's Hot
Stylish form factor
Impressive audio playback
Music controls
Advanced Bluetooth technology
Long battery life
LiveAudio (provided you have the right music)
Companion iOS app
Regular firmware updates
Web interface for the speaker
Official Jawbone carry case is available
What's Not
LiveAudio only works with select music tracks
No support for AirPlay
Our Advice
Jawbone's Big JamBox doesn't come cheap, but the quality of the product, its music playback, and the additional features on offer make it worth the price. It can fill a big room with crystal clear audio, you can stream music over effortlessly from multiple iDevices using its advanced Bluetooth technology, and if your favorite music is supported, LiveAudio can provide something of a live music experience for users of the speaker.
Scores
Aesthetic Appeal: ★★★★★ Wow Factor: ★★★★☆ Build Quality: ★★★★★ Value: ★★★★★
Buy Now
:
$299.99 from Jawbone
,
or £229.99 from MobileFun
[gallery]
Mentioned apps
Free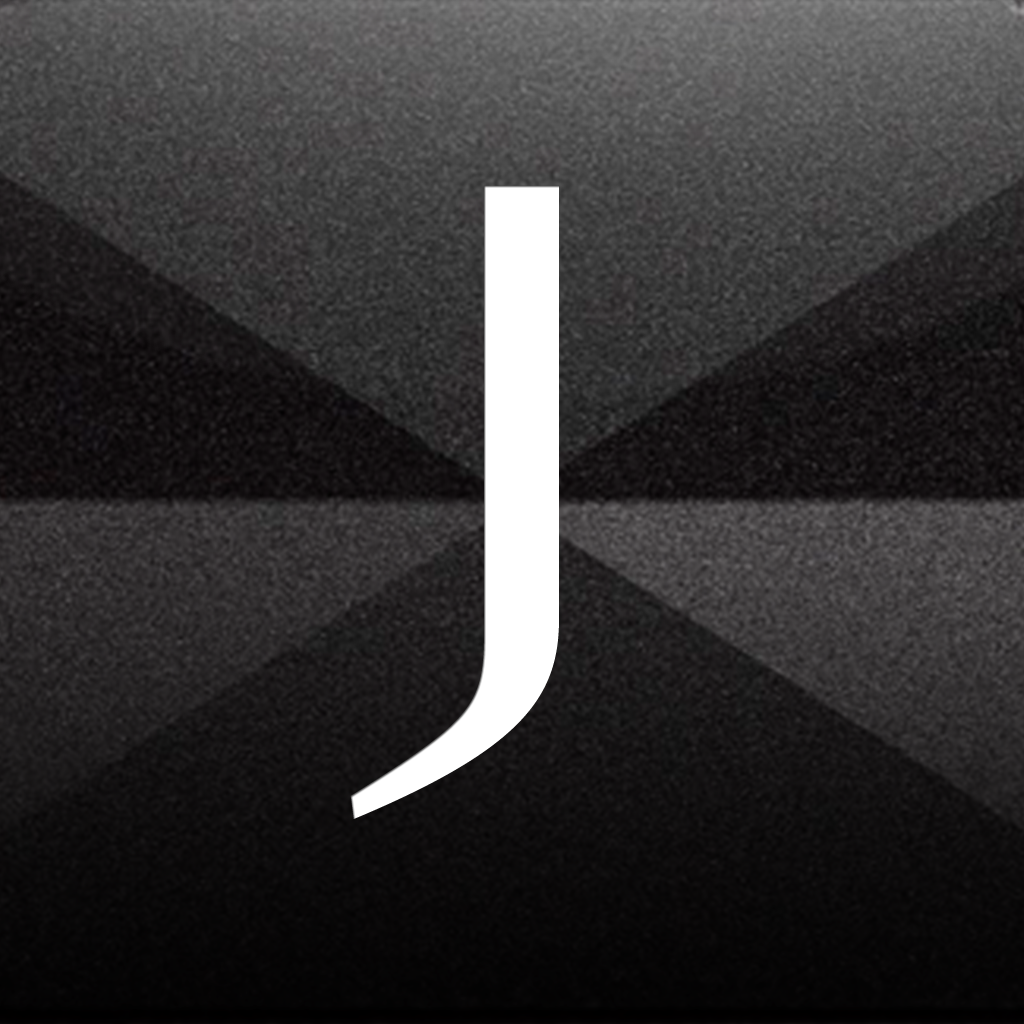 Jawbone
Jawbone
Related articles