This
Week
In
Accessories:
Zoom
iQ5,
Yellow
Jacket
For
The
iPhone
5s/5
And
More
January 24, 2014
Welcome back to our weekly look at the newest iOS device accessories. In this edition, we're highlighting a "shocking" iPhone 5s/5 case, a professional-grade microphone, and more.
Vintage Love from DODOcase for the iPad, iPad Air, and iPad mini
Just in time for Valentine's Day, DODOcase is introducing its limited-edition Vintage Love case for the iPad, iPad Air, and iPad mini. As you can see, each case features a red exterior with a beautifully designed gold pattern made with foil stamping.
Each version will set you back $89.95
, and you can order now from the company's site. If you're interested, this case isn't a last-second gift idea as it takes around five days for it to be handmade at the DODOcase shop in San Francisco. So you'll need to order by early February to receive the case in time for the holiday. Personalized monogramming can also be added for an additional $9.95.
BikeConsole Mount for the iPhone 5s/5 from Bike2Power
A perfect companion for cyclists, the BikeConsole Mount for the iPhone 5s/5 from Bike2Power protects the handset in a fall and shockproof shell. The case is also watertight and sealed from dust, dirt, rain, and other elements. It's even fully compatible with the Touch ID sensor of the iPhone 5s. Mountable on either a bike handlebar or stem, a handset can be placed in either landscape or portrait mode. All buttons, ports, and even the front and rear cameras, are also accessible in the mount. The mount can be ordered now from the
company's site for $59.95
.
TriCaddy XL from Bracketron
Bracketron's TriCaddy XL offers golfers a great way to record and review their swing with an iPad. Thanks to four-section adjustable legs, the tripod can be adjusted anywhere from 15 to 35 inches high. Designed for use both indoors and outdoors, a tablet holder can place an iPad in either portrait or landscape orientation. The TriCaddy XL can be preordered now from Bracketron's site
and retails for $49.95
. It will ship in May.
Yellow Jacket for the iPhone 5s/5
The Yellow Jacket case for the iPhone 5s/5 packs a surprise punch – a detachable, high-voltage stun gun. Activating within a few seconds of deployment, a swiveling electrode cap and safety switch help prevent you from accidentally getting the shock of your life. Both a left- and right-handed trigger can deploy the stun gun. The case also offers an 1,800 mAH external battery to help juice up your iPhone. Available in eight different color options, you can preorder the
Yellow Jacket now for $149.99
. Shipping is expected in March.
Zoom iQ5
A professional-grade microphone for Lightning-enabled devices, the Zoom iQ5 features two different microphone elements in a mid-side configuration. It can be used with
Zoom's Handy Recorder app
or with Camera, Garage Band, or any other audio or video streaming app. The Mic Gain wheel is designed to provide precision adjustment of the input level. Users can also record in both portrait and landscape mode. Buyers can select from a
black or white version of the iQ5
. It is available for preorder now at a number or retailers, including B&H Photo and Video, and will be available in March.
It costs $99.99
.
What You Might Have Missed …
Never Get Stuck On The Dark Side With This Star Wars Themed Power Bank
The Darth Vader Lightsaber can be purchased from Brando now.
AppAdvice Daily: Break Out Of Your Element With This New Case
Our own Robin Rhys checks out the Soft-Tec Au Wallet for the iPhone 5/5s from ElementCase.
Review: DODOcase Durables Is The Perfect Compliment For A Caseless iPad Air
If you don't want to put a case on Apple's slim tablet, then take a look at this beautiful handmade sleeve.
Mentioned apps
Free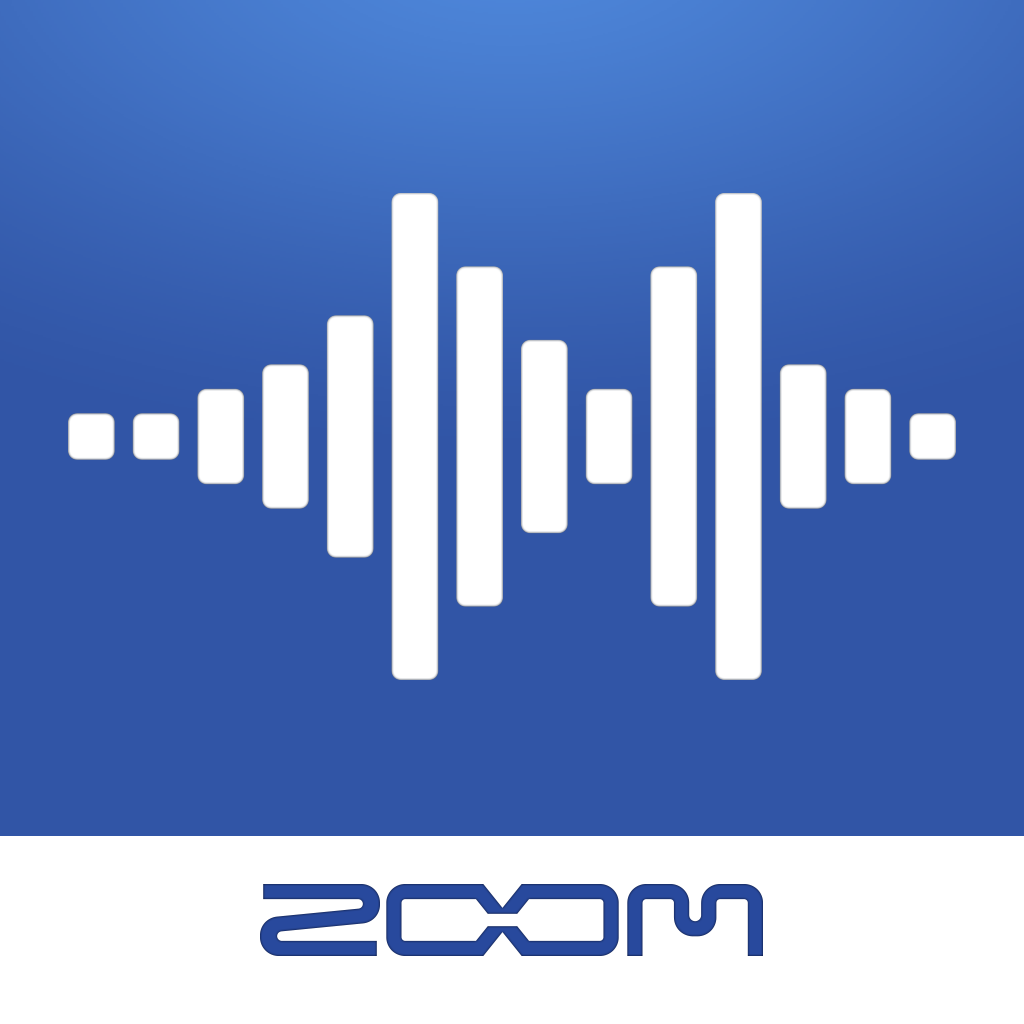 HandyRecorder
ZOOM Corporation
Related articles