Enviro-Bear
2010
Goes
Widescreen,
Gets
iOS
7
Support
And
More
February 5, 2014
Enviro-Bear 2010 has just received a surprise update making a handful of much-needed changes to the fun, wacky $1.99 app. The main improvement is – at long last – support for 4-inch iOS devices, meaning Enviro-Bear will now look great running on the iPhone 5s, iPhone 5c, iPhone 5, and fifth-generation iPod touch.
But that's not all, because Enviro-Bear 2010 has also been fully optimized for iOS 7, and as such the app performs well under the seventh iteration of Apple's mobile OS. Finally, developer Justin Smith promises the addition of "otters" in the app's release notes. What more could you ask for?
In fact, if Enviro-Bear's past updates are anything to go by, we're expecting to come across a few unannounced additions and changes in the updated app, too. Because in previous years, Smith seems to have enjoyed adding tidbits – like a golden fish, and a magic mushroom – to the application.
If you're not familiar with Enviro-Bear 2010, this classic application first appeared during the early days of the App Store. In the game, iOS device users play as a bear driving a car around a nature reserve: winter is coming, hibernation is impending, and your bear must fatten up by eating fish, berries, and whatever else he can get his paws on before the timer runs out.
What's enjoyable, though, is that gamers control the bear's paw using their iOS device's touchscreen – you'll need to grab onto the steering wheel and the pedals to drive, and you'll also need to pick up food and bring it over to the bear's jaws in order to eat.
The more you play the game, the more hidden features you'll come across. Graphically, Enviro-Bear 2010 isn't outstanding (to say the least) – but this is all part of the appeal. Our original review noted:
Forget a real racing driving sim, or flight simulator because none quite match bear-driving-a-car simulator. This may be the best implementation of controls yet in the App Store.
It's great to see Enviro-Bear 2010 continue to improve. The app is already compatible with the iPad, but 4-inch screen support is something iOS device users have been hoping to see for some time.
As mentioned, Enviro-Bear 2010 is available to download in the App Store for $1.99, and it's optimized for the iPhone, iPad, and iPod touch.
See also: Apple, Samsung Draw Up A Refined List Of Infringed Patents Ahead Of Trial, Dungeon Keeper Updated With The Power Of Friendship And Other Enhancements, and Look Who's Talking: Siri To Get More 'Natural Sounding' Voices In iOS 7.1.
Mentioned apps
$1.99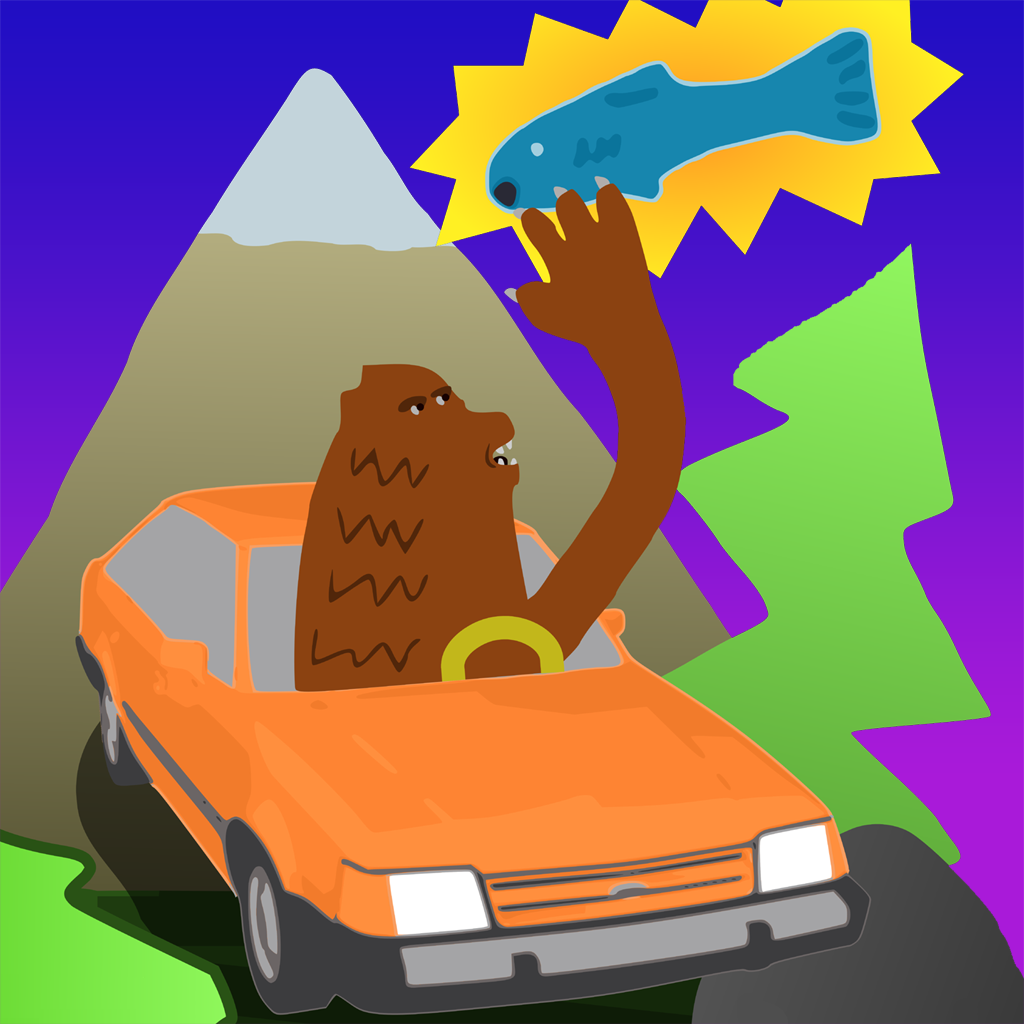 Enviro-Bear 2010
Blinkbat Games
Related articles