Help
Is
Coming
For
Gamers
Frustrated
By
The
Next
Card
System
In
Threes
February 13, 2014
If you've been simultaneously addicted and frustrated by the wonderful new iOS game
Threes
, help is on the way to make it just a little easier.
As first spotted by TouchArcade
, developers Asher Vollmer and Greg Wohlwend have decided to tweak the way the
Next Card system operates
. First, a quick primer for users who haven't played the wonderful puzzle game. Our own Christine Chan explains how it works 
in her original review
:
So what is Threes? It's a puzzle game that is all about matching numbers, but these numbers have to be multiples of three. There are the "1" and "2" tiles on the board as well, but you can't match these up with another — these can only be added together to create the starting "3." In order to match and add numbers together, players will need to slide their finger on the screen to move all tiles in that direction. There is a bit of leeway with this though, as players can slide down single columns if necessary, but not rows. If tiles are able to match, they will "overlap" with each other and become the next multiple of three. For those counting, this means three, six, 12, 24, 48, 96, 192, and so on. Each one will also have a name, giving the game even more character. You can also see the next piece that will be coming on to the board from the top, and you can slowly slide in a direction to get a preview of your move before you commit to it.
While trying to complete this deceptively simple task, the handy Next Card slot near the top of the app show users which card they'll receive after their next move. A "1" is a blue card and a "2" is a red card. A white card usually means a "3," but it could also be a "6" or "12." And just when you're sure that "3" will help you get a high score, the game often pops out a higher number. But thankfully, in a future update, any card higher than "3" will be indicated with a "+" sign. While that may seem like a small change, it's really a big improvement for players. A universal app designed for the iPhone/iPod touch,
Threes can be downloaded now in the App Store for $1.99
. And if you haven't, go download it now. After the Flappy Bird nightmare, games like this give me hope for the long-term future of App Store gaming.
Mentioned apps
$1.99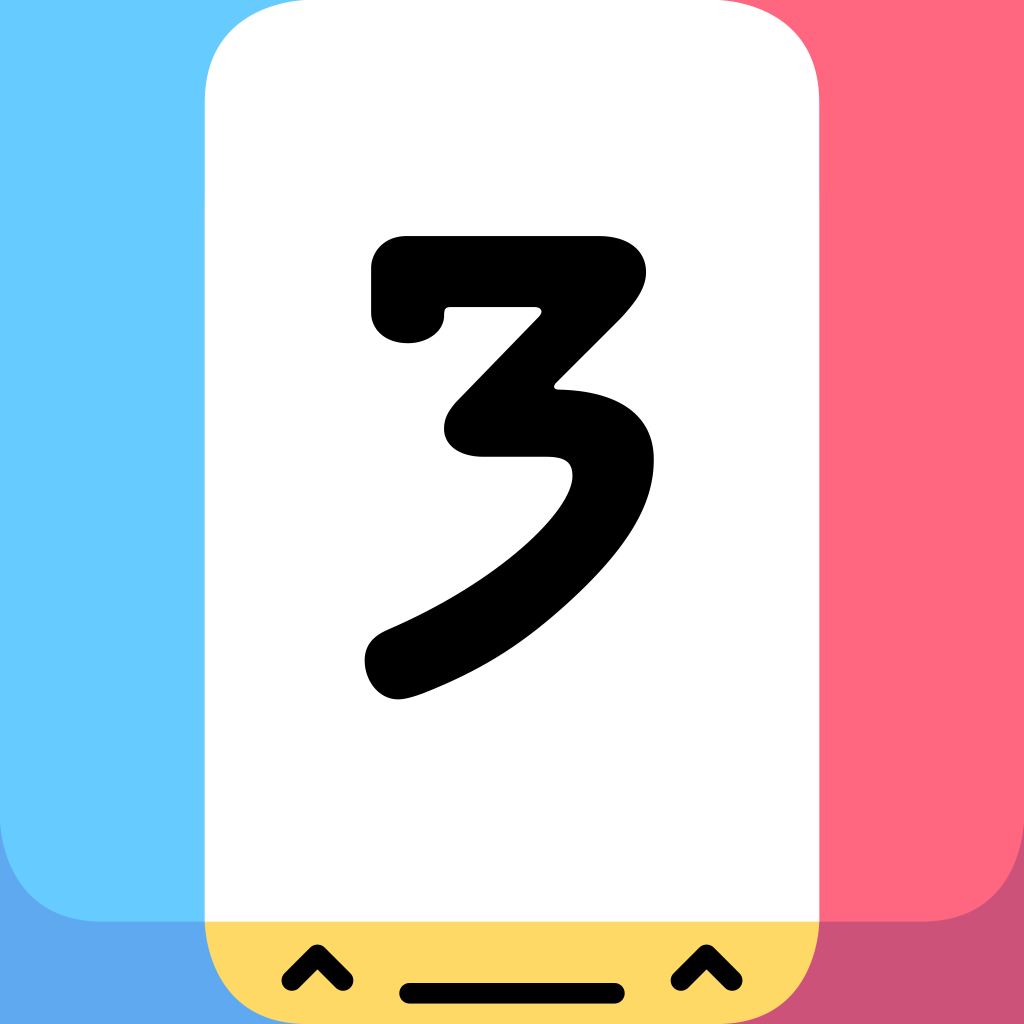 Threes!
Sirvo LLC
Related articles