AppAdvice
Game
Of
The
Week
For
Mar.
7,
2014
March 7, 2014
Every week, our staff will handpick a game from the past two weeks that we believe is a must-download for your iPhone or iPad. These games will always be from a wide variety of genres, but they are chosen because our own staff members love it and can't quite put it down. So here are this week's picks! Enjoy, and happy gaming!
Primal Flame
Are you looking for a completely unique, atmospheric survival arcade game to enjoy this weekend? Then you don't want to miss our Game of the Week, Primal Flame.
This gorgeous artistic survival game puts you in the middle of a dark and creepy forest that is being taken over with malevolent vegetation. The graphics in the game are absolutely stunning, with lush, vibrant, rich forest environments, colorful flames with unique abilities to aid you in your quest of survival, and smooth animations. And if you're one for game soundtracks, then you will enjoy the soothing, ambient nature of Primal Flame's music as well as realistic sounds.
While it falls into the survival arcade game category, what makes Primal Flame unique is the gameplay. Players will light up a flame by swiping their finger on the screen several times until a flame starts up, as if you were working with a match. Then you keep the flame lit, while prolonging the life of it by collecting luminous seeds, but watch out for the dark leaves, rain, and evil flowers that want to snatch your light away. To get rid of those pesky plants, burn their stems to score points and live. The game ends if your flame gets extinguished a certain amount of times.
There are upgrades available for the flame, giving it a new color and special abilities, such as extending the life gained from the seeds, extended light range, and more. These upgrades are obtained by spending the seeds you end up collecting.
We've been enjoying the unique gameplay offered in Primal Flame, and it's definitely been a staff favorite as of late. If you are looking for something fun and distinctive, then look no further than Primal Flame. You can get it in the App Store as a universal download for $2.99.
For a more in-depth look at Primal Flame, don't miss out on my original review.
Honorable Mention
God of Light
Looking for more of a physics-based puzzle game to relax with this weekend? Then you have to check out our Honorable Mention, God of Light.
Just like Primal Flame, this game also features some luxurious, vivid visuals that, even though they are hidden in the darkness from the start, are quite striking. Everything looks incredibly detailed in God of Light, and the animations are smooth. There is also a fantastic soundtrack that is composed by UNKLE, the British electronic group, and it is quite a treat to the ears.
God of Light features a radiant and dazzling world that is soon engulfed into darkness. Your job is to help Shiny wake up in each stage, and manipulate his light energy rays with objects that reflect, split, combine, paint, bend, and even teleport the beams around. This energy is used to activate the Source of Life found somewhere on each of the 75 levels. To make things more complex, there are life crystals scattered about that can be collected (you can earn up to three) to count towards your level score. There are also glowing fireflies that can help you see how to solve the puzzles.
We've fallen in love with God of Light as well, and it was definitely a close call this week. It's recommended to pick up both of these amazing games if you're looking for something to pass the time with this weekend. You can get God of Light in the App Store as a universal download for $1.99.
For more information on God of Light, check out my full review.
Mentioned apps
$2.99
Primal Flame
Pierre Aclement
$1.99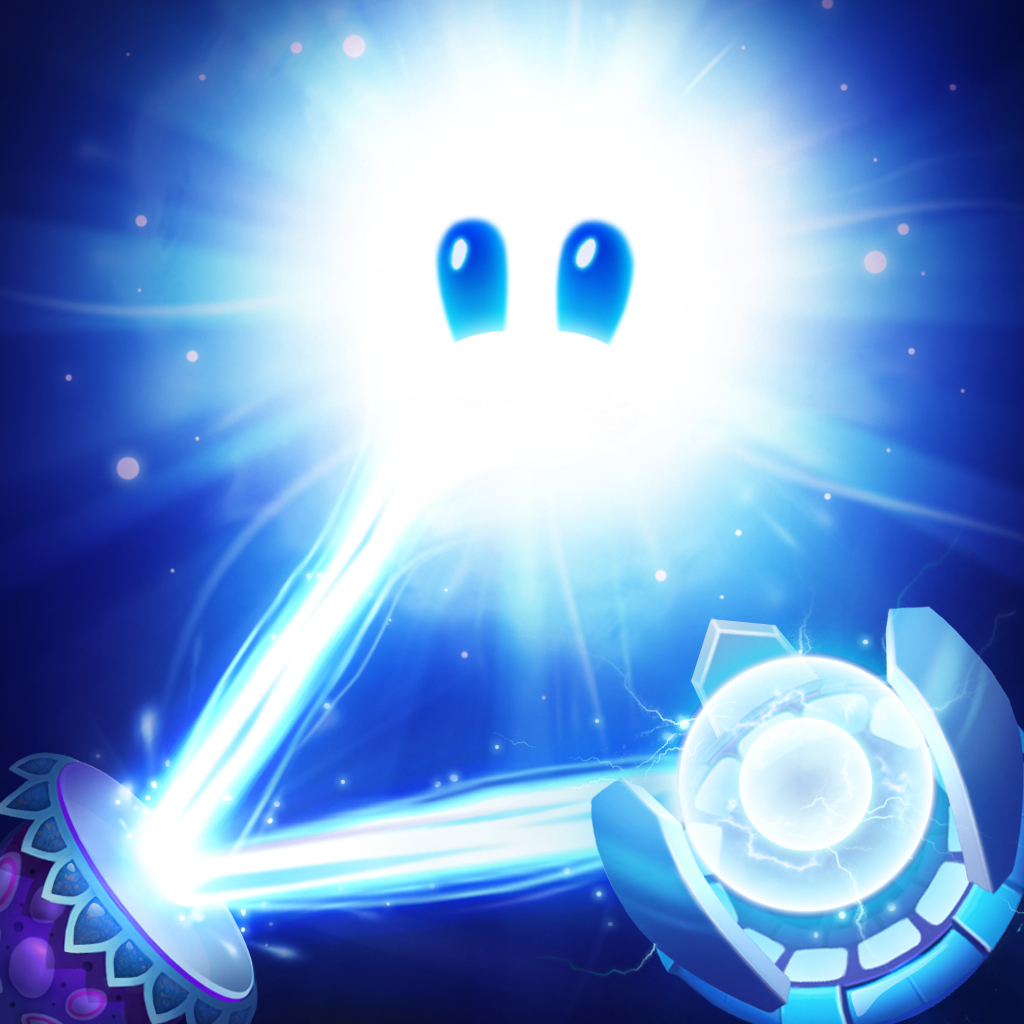 God of Light
Playmous
Related articles