Ward
Off
The
Darkness
With
Beautiful
Fire
In
Primal
Flame
February 25, 2014
Primal Flame ($2.99) by Pierre Aclement is one of the most poetic arcade games you'll come across this year. If you enjoy games that are more like works of art, then you definitely need to pick this one up this week.
I've gone through many games on my iPhone in my time, but it's only every now and then when I come across a real gem among the sea of titles available in the App Store. When I first heard about Primal Flame, I quickly became captivated with the beautiful visuals and the gameplay concept. What I saw in the trailer was unique, and I couldn't wait to get my hands on it. Now that it's available to everyone in the App Store, I took it for a spin and am quite delighted.
The visuals in the game are absolutely gorgeous. The environments you'll find yourself in are rich, lush, and full of stunning detail. Even though most of it will probably be covered in darkness, what you do see when you light it up with the flame is just exquisite. And the game's animation is incredibly smooth, from the moment you start lighting up your flame to the dark, evil flowers that are always encroaching from the shadows.
Another charming thing about the game is the soundtrack. It's fairly ambient and relaxing, so this is one of those types of games you can come home and relax with after a long day. It also has very realistic sounds, especially when you rub your finger on the screen to start up a new flame. When you put the calming music together with the sound effects, it produces quite an atmospheric environment that you just need to experience for yourself.
With such luxuriant and soothing sounds, what is the gameplay about? You are basically alone in a forest, which is full of vegetation, but some of it really isn't the kind of vegetation you want. There are malevolent flowers, leaves of darkness, and even dark rain. All you have are matchsticks that will produce beautifully colored flames to ward it all off.
Simply put, this is a game of survival. Each game you play of Primal Flame will be a test of how long you can last in this beautifully deadly forest. The controls are simple, as you just swipe your finger back and forth a few times to start up a flame (just like when you start up real matchsticks), and then keep the flame alive by moving it around with your finger and collecting the luminous seeds that are floating around.
To score points, you will need to burn the stem of the evil flowers that creep in, collect the seeds, and avoid the dark leaves and rain, as they will slowly extinguish your current flame. You can relight it when it's snatched away by the flowers, though you can only do this so many times. If you end up touching the dangers with the flame too much, then it will be put out forever and the game will end.
The game will start out slow, but as you start racking up points and surviving, you will advance in "levels," which are more like waves. The higher the level, the harder it gets to survive. I found the difficulty level to be pretty good, as it gradually increases in difficulty but not at an outrageous pace that may put some people off.
The seeds that you end up collecting to keep your flame alive as long as possible also serve as the game's currency. With these, you can get upgraded flames and spells (activated with multiple fingers) that will help you fight off the dark forest, such as an extended range for the light, more life gained from seeds, and even a magnetic flame that can pull in seeds from farther away. There are many of them to unlock, and each have their own distinctive ability, so this helps with the replay value of the game.
The best part about this game is the fact that while there are upgrades that you can get, the game does not have any in-app purchases, so when you purchase the game, you're getting the full experience without any additional add-ons. I love this, and I wish that more games went this route instead of the annoying freemium or paid-with-in-app-purchases model, because when I pay for a game, I expect the full game without the need to spend any additional money for virtual goods. Primal Flame is based entirely on your skill, and it offers plenty of replay value, especially since there is full Game Center integration for leaderboards and achievements as well.
I'm loving Primal Flame so far, because it's packed with some of the most alluring visuals I've seen in a game so far this year, the music and sounds are fantastic, and the gameplay is completely unique and makes great use of the touch screen. Just like Threes!, this is another title that I believe will stick out this year as far as games go.
You can get Primal Flame in the App Store now as a universal download for $2.99.
Mentioned apps
$2.99
Primal Flame
Pierre Aclement
$1.99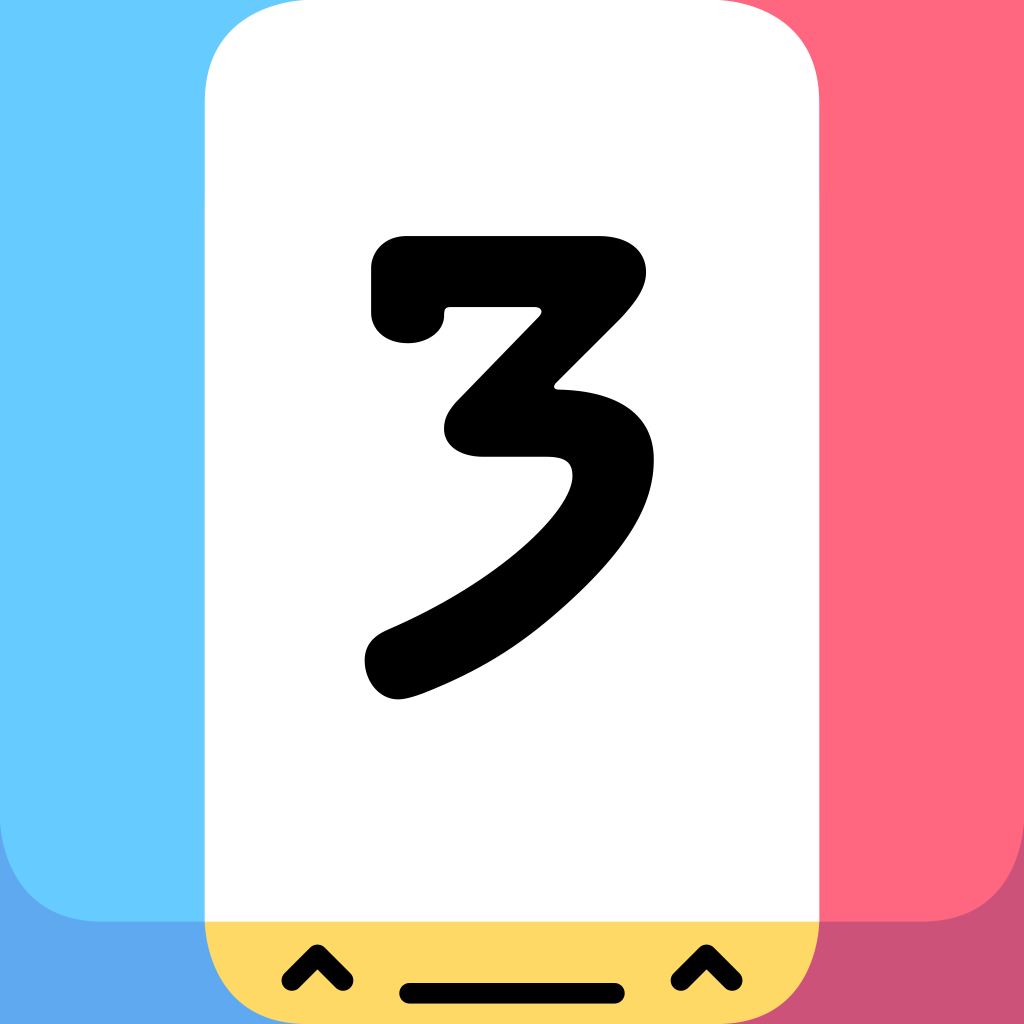 Threes!
Sirvo LLC
Related articles