Review:
SteelSeries'
Stratus
Is
The
iOS
Game
Controller
We've
Been
Waiting
For
March 9, 2014
Company: SteelSeries Product: Stratus Price: $79.99 Compatibility: iPhone 5s, iPhone 5c, iPhone 5, iPad Air, iPad 4, iPad mini with Retina display, iPad mini (first-generation), iPod touch (fifth-generation). Requires iOS 7. Website: www.steelseries.com Date: March 9, 2014
Certain iOS game controllers might have proven disappointing in the past, but SteelSeries' Stratus – which not only offers a wireless gamepad, but also moves away from the $99.99 price point countless rival products (such as Logitech's PowerShell and MOGA's Ace Power) have so far held on to – really is in a different league entirely.
The Product
Stratus is a smaller than average controller that features the usual array of buttons, triggers, and joysticks. On board are four colored A, B, X, and Y buttons, a D-pad, two joysticks, four triggers, a pause button, and also a Bluetooth pairing button, and immediately this layout had me pleased. After reviewing Logitech's mediocre PowerShell, which fatally includes a D-pad but no joystick, it's great to see an iOS controller ensure that a pair of joysticks are available for App Store gamers (in my opinion, this is a real necessity).
Though the controller is small – surprisingly so, actually – this doesn't really have a huge impact on how it can be used. Of course, Stratus doesn't feel like a regular console controller; it feels as much like a console gamepad as iPad folio keyboards do full-size keyboards. But, much like using smaller iPad keyboards, iOS device owners should easily adapt to gaming with SteelSeries' pint-sized product. Pairing occurs over Bluetooth (allowing Stratus to be used with an iPhone, iPad, and iPod touch – as well as with a Mac), and once connected, your iOS device will remember Stratus for easy future re-connecting.
I tested Stratus alongside a number of iOS controller-compatible games, including Grand Theft Auto: San Andreas (which pushes MFi controllers to their limits, I feel), and my experience was largely positive.
First, the A, B, X, and Y buttons work well, and unlike Logitech's PowerShell they're responsive and feel well made; I had no trouble at all jumping around the streets of San Andreas using Stratus. Also perfect are the joysticks, which really make a difference when playing any kind of iOS gamepad-compatible game – from platformers to racers. With Logitech's PowerShell, I'd struggled to move my character properly in the likes of Grand Theft Auto and Oceanhorn, but with Stratus, controlling your in-game character in this respect is really an effortless task.
The problem I had with Stratus, however, concerns its triggers. There are a couple of triggers either side of the controller, and I've found repeatedly that iOS games don't respond to them particularly well. In Grand Theft Auto, for example, I'll be using the trigger to accelerate while driving and then out of nowhere, the car's engine will cut out as if I've taken my finger off the controller entirely. The only way to get around this is to really press down hard on Stratus's triggers, which isn't an ideal solution.
This problem aside, Stratus is otherwise an impressive product: it promises 12+ hours of continuous use and also includes a plastic cover that can protect the controller while it's being transported. Plus, because of its wireless Bluetooth connection, the gamepad can be used with the iPad and Mac, as well as with the iPhone and iPod touch.
From where we stand, it's the best iOS game controller on the market.
What's Hot
It uses Bluetooth …
… and is compatible with both the iPad and Mac as a result
Buttons and joysticks work well
It's small and easily transportable
Its plastic cover can protect the controller
Long battery life
Impressive price point
 What's Not
Triggers could be better
Though portable, the smaller form factor takes some getting used to
Our Advice
If you're in the market for an iOS gamepad and don't want to jailbreak your iOS device in order to connect a PS DualShock controller, then pick up SteelSeries' Stratus. We're impressed with the product, even if it does come with one small fault. Best of all, it's not as expensive as Logitech's PowerShell or MOGA's Ace Power; as of this writing, it's the iOS gamepad we'd recommend.
Scores
Aesthetic Appeal: ★★★★☆ Wow Factor: ★★★★☆ Build Quality: ★★★★★ Value: ★★★★★
Buy Now: $79.99 from SteelSeries
[gallery columns="2"]
Mentioned apps
$6.99
Grand Theft Auto: San Andreas
Rockstar Games
$8.99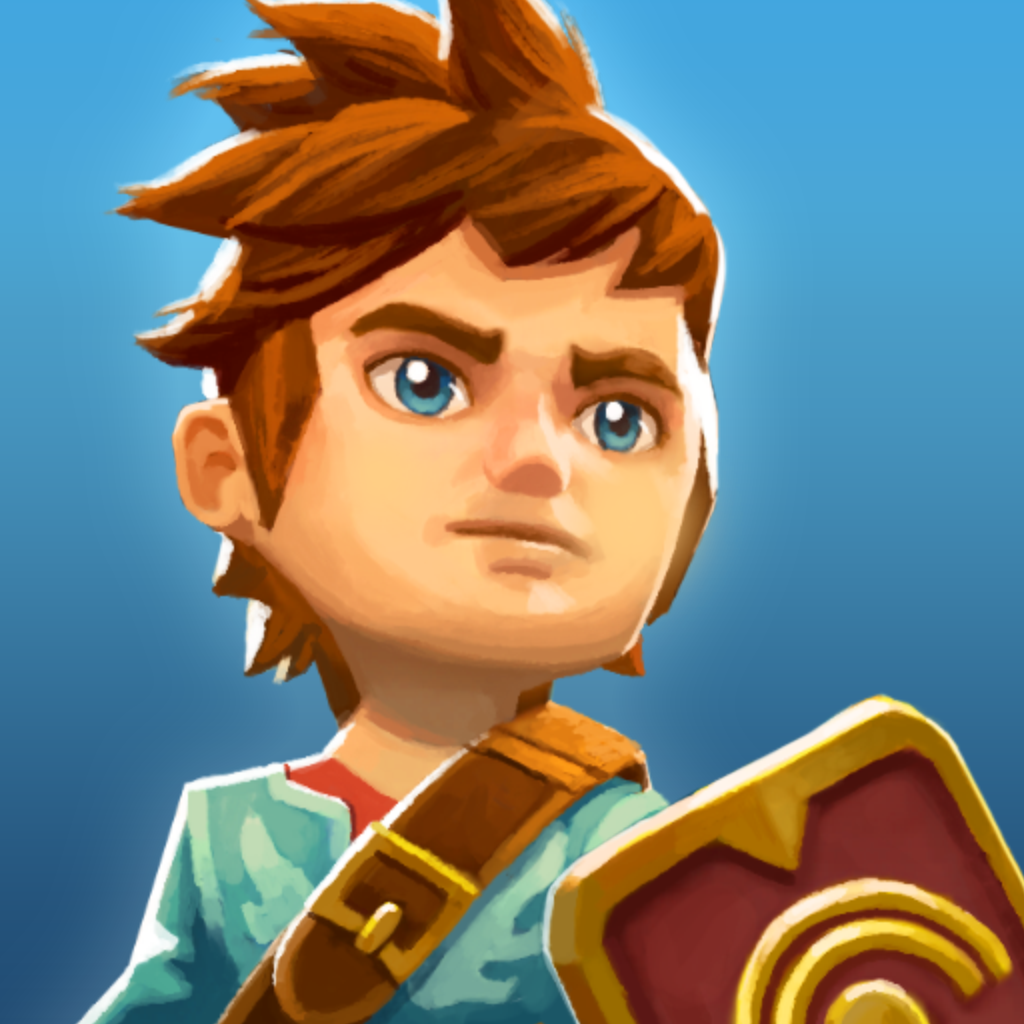 Oceanhorn ™
FDG Entertainment
Related articles