Verbs
Instant
Messaging
App
Goes
3.0
With
New
iOS
7
Design
And
New
Features
March 11, 2014
The instant messaging app Verbs IM has just received its first update in well over a year. As it happens, the new update is none other than the app's big 3.0 update
Verbs IM 3.0 brings a great many new features and enhancements. Unsurprisingly, these include a brand new design based on the flat and simple style of iOS 7.
The update also introduces support for Jabber, in addition to AIM and GoogleTalk (now with OAuth support). Note, though, that Facebook chat support has been removed in Verbs IM until further notice.
Whichever chat service you're using, Verbs IM 3.0 lets you enjoy a new conversations view and use Dropbox to share files in chats. Furthermore, it lets you sync chat messages across devices in real-time and sync chat, file sharing, read-later accounts via iCloud. The update, by the way, also adds support for Pocket and Safari's Reading Lists. It also allows you to be notified when a certain buddy comes online and it lets you mute buddies.
Verbs IM 3.0 also includes the following improvements:
Completely rewritten server side code
Sent bubble color changes when messages are delivered
New Notification sounds
HTML hyperlinks are supported in messages
Use shapes to indicate Buddy Status
Ability to create Lists (Groups)
In-app notifications
Lotta bug fixes!
Compatible with iPhone, iPod touch, and iPad running iOS 5.0 or later, Verbs IM 3.0 is available now in the App Store as a free update or as a new $2.99 download.
Before updating to the new version of Verbs IM, remember to back up your existing conversations using the app's "Email conversation" feature. Because of the new sync features, your existing accounts and conversations on Verbs IM 2.x will not be available after installing the 3.0 update.
Note also that coinciding with the update, the $4.99 Verbs Pro in-app upgrade has been deprecated and all of the Pro features have been included in the basic app itself. These features include push notifications for received messages, account login for up to seven days, battery saving by routing all accounts through a single network connection, and enhanced security and encryption.
See also: Hike Messenger Updated With iOS 7 Redesign, 2-Way Chat Themes And More, Imo Messenger To Discontinue Support For Third-Party Chat Services On March 3, and Following Big 2.0 Update, BBM To Gain More New Features And Improvements Soon.
[gallery link="file" order="DESC"]
Mentioned apps
$2.99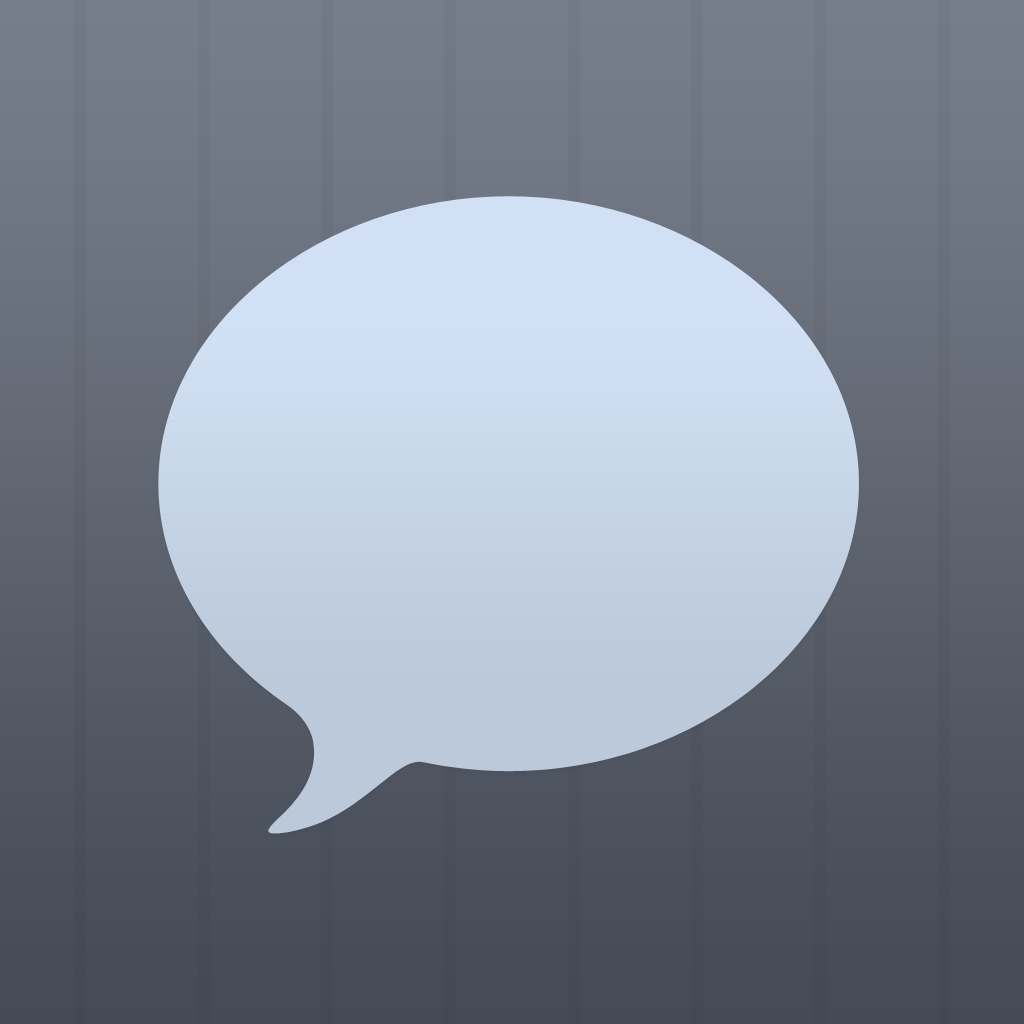 Verbs IM
#include tech.
Related articles