A
Recipe
For
Puzzling
Fun:
Salt
&
Pepper
Updated
With
New
Levels
And
More
June 27, 2014
The simply spicy physics-based puzzle game Salt & Pepper has just received a big update.
Released late last May, Salt & Pepper received its first update earlier this month. That update proved a rather small one, though, as it brought six new levels and several minor improvements only.
The game's second update, however, is decidedly bigger as it delivers a considerably larger number of new levels. As pointed out by developer Cartez Augustus:
72 NEW LEVELS! More wild asymmetrical puzzles featuring new gravity levels, maze levels and more in our biggest update yet. Have some fun and reach the top of the Game Center Leaderboard by collecting points in easy mode and hard mode.
In addition to those new levels, there are six new bonus levels in the new version of Salt & Pepper. These bonus levels are time challenges. As such, they are expected to be completed by only the most skilled players. They can be unlocked by completing various regular levels in less than 30 seconds.
With these new levels, Salt & Pepper now offers more than 160 levels of puzzling fun.
Featuring a different puzzle layout, each level challenges you to get the salt and the pepper to the white bowl and the black bowl, respectively, by drawing paths. When enough salt and pepper are in their bowls, a star will appear. The level is complete once each of the bowls shows a star.
The new Salt & Pepper update also brings five new achievements, balancing tweaks, improved drawing path responsiveness, and the following fixes and adjustments:
Decreased the size of the drawing path for the new maze levels,
Increased the drop speed of the salt and pepper,
Increased the float speed of the salt and pepper when the gravity switch is on,
Added a stronger bounce effect on the bouncers,
Updated the UI of the level select screen to show all of the new levels on one scene,
Fixed a few other random annoyances…
Compatible with iPhone, iPod touch, and iPad running iOS 5.0 or later, Salt & Pepper is available on the App Store for $0.99.
See also: Join The Supernauts As They Rebuild Earth In This New Social Sandbox Game, Become An Origami Master By Playing The New Paper-Craft Puzzle Game Paperama, and Mmm, Cake … Cartoon Network Unleashes Monsters Ate My Birthday Cake On iOS.
Mentioned apps
$0.99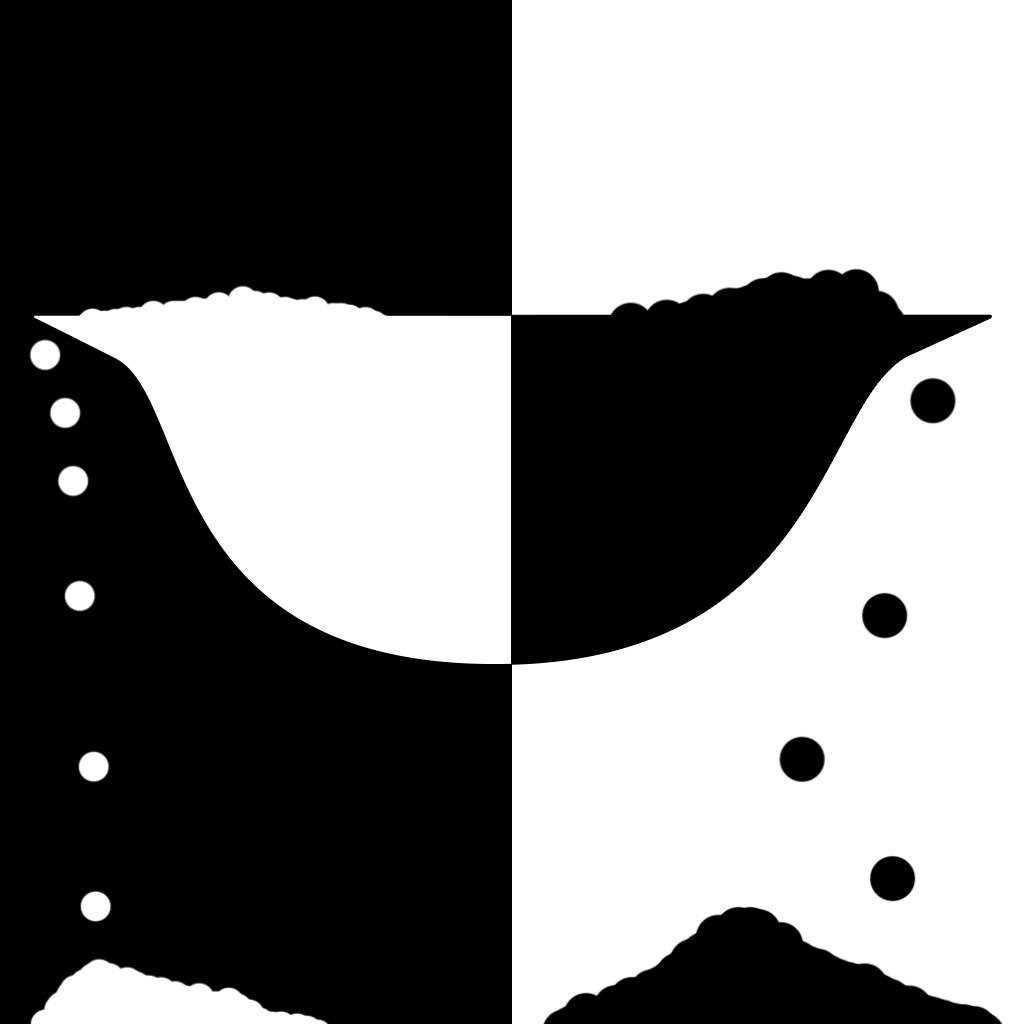 Salt & Pepper: A Physics Game
Cartez Augustus
Related articles