AppAdvice
App
Of
The
Week
For
June
3,
2014
June 3, 2014
Every week, our staff will handpick an app from the past two weeks that we believe is a must-download for your iPhone or iPad. These apps will always be from various categories, but they are chosen because our own staff members love it and have been using them daily. So here are this week's picks! Enjoy!
Editorial for iPhone
Our favorite iPad writing app received a major update last week, and has even brought it over to the iPhone, making it our App of the Week. Say hello to Editorial 1.1, now a universal app.
With the latest update to Editorial, the app now sports a refreshed interface that falls in line with the rest of the iOS 7 aesthetics that we've grown used to over the past several months. Everything looks much more clean, simplified, and pleasant on the eyes. While it may take a bit of getting used to on the smaller screen, Editorial on the iPhone works quite well.
The biggest feature of Editorial are the workflows, which can help make writing on iOS easier than ever before. The workflows have made their way into the iPhone version of the app as well, where users can create simple workflows for tasks or make more complex ones with Python scripting. The only difference is the fact that you have a little less screen estate and a smaller keyboard, but the rest is the same. Though, you won't have a workflow toolbar like on the iPad, but this is understandable, given the space restriction.
Also, due to the iPhone's screen size, the various screens other than the editing view have to be swiped through, or you tap on a menu to choose the one you want to look at. It's a bit more annoying than working on the iPad version, but the convenience of having Editorial's power on the iPhone really makes it worth it.
The update also brought some big changes, including the ability to copy HTML from the Markdown Preview pane (getting rid of the need for a "Markdown to HTML" workflow). The in-app Web browser now also has a combined URL and search field ("omnibar"), making it easier than ever to find what you're looking for on the Web. And for TaskPaper users, there is also now a new mode for .taskpaper files, as well as new keyboard shortcuts, live word count, a new font, and easier-to-access "Get Clipboard" workflow action. Despite being only a 1.1 update, there have been a lot of changes to Editorial, making this really feel like a 2.0.
We've loved Editorial since it graced our iPads, and now we enjoy having the power of it on our iPhones as well. If you write with Markdown, or just need a powerful text editor that will make your job easier, make sure to grab Editorial for your iPhone and iPad. It's available on the App Store as a universal download for $6.99.
For more information, make sure to check out Joe's review of Editorial 1.1 here.
Honorable Mention
SKRWT
Are you looking to get the perfect, straight lines in your iPhone photos? Then look no further than the missing link in high-end smartphone photography, SKRWT.
This slick app is the one thing that is missing from every iPhone photographer's toolkit. Because smartphone cameras use a wide-angle lens, it can distort the perspective of lines, and they aren't as straight as we'd like them to be. Fortunately, SKWRT changes all of that.
The app sports a simple, clean and intuitive interface that is quite easy to pick up and master. Even though it's simple, you should definitely check out the brief video tutorial they have on their website to get the most out of SKRWT. Photographers can snap new photos directly from the app, or import images from there Camera Roll.
With SKRWT, photographers are able to correct horizontal and vertical perspective distortion, regardless of whether it was just your bare smartphone camera or with any additional add-ons, such as Olloclips, with just a few swipes. Something that was once only available in powerful desktop software is now available in your palm.
What I love most about SKRWT is the fact that no matter which perspective you're going for (vertical or horizontal), or if you just need to rotate your picture to get a better view, the dial at the bottom is highly accurate, and doesn't move once you lift your finger off the screen. Because of this, I have been able to achieve the perfect amount of straightness in my photos over the weekend.
There is also full auto-cropping so you can get the perfect lines and results without any worrying of ruining the original image. There's even the option for correcting the vignette used, so it can be darker or lighter — whatever floats your boat. Before you're done correcting your photo, make sure to use the app's colorful grids to make sure everything is straight before you save it.
If you want to share your perfected image with others on Instagram, don't worry about it being ruined with the forced square crop — SKRWT will add white borders to the image so it's left in your chosen aspect ratio without being ruined.
SKRWT allows users to edit their images in a non-destructive way, including TIFF files. Results are always saved in full resolution, and the precise editing mode really gives you full control.
I've really put SKRWT to work over the weekend, and it's become a staple in my iPhone photography toolkit. If you're looking for the missing app for perfecting your smartphone photos, then make sure to grab SKRWT on the iPhone App Store for $1.99.
Mentioned apps
$6.99
Editorial
omz:software
$1.99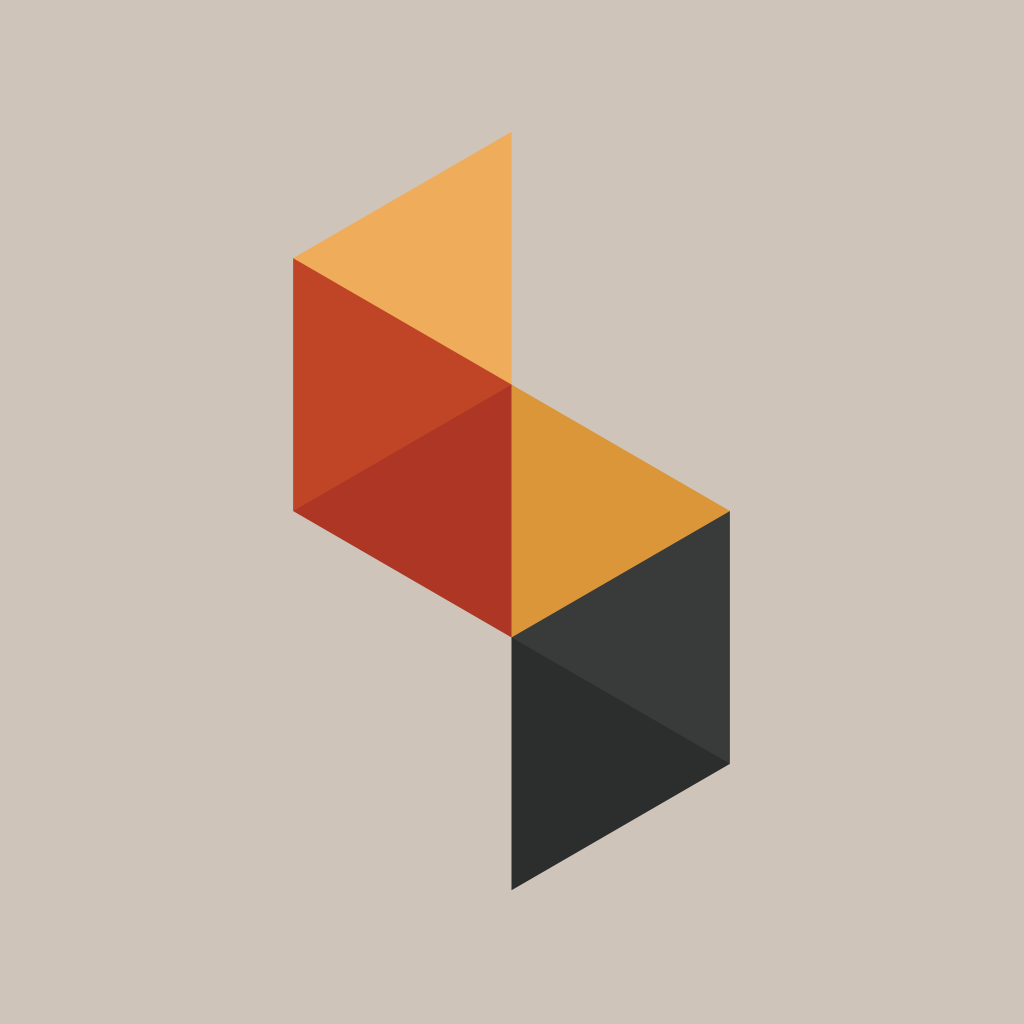 SKRWT
mjagielski
Related articles