AppAdvice
Game
Of
The
Week
For
June
20,
2014
June 20, 2014
Every week, our staff will handpick a game from the past two weeks that we believe is a must-download for your iPhone or iPad. These games will always be from a wide variety of genres, but they are chosen because our own staff members love it and can't quite put it down. So here are this week's picks! Enjoy, and happy gaming!
Broken Age
Are you in the mood for an epic point-and-click adventure that is out of this world to check out for the weekend? Then you will need our much-deserved Game of the Week, Broken Age from Double Fine Productions, which is now on the iPad after originally being on Windows, Mac, and Linux earlier this year.
This gorgeous point-and-click adventure tells the stories of two teenagers in very different worlds, Shay Volta and Vella Tartine, who are actually put into very similar situations. Broken Age is filled with beautifully hand-painted visuals that are an absolute delight to look at, and the cinematics and animations are smooth. In fact, Broken Age feels much like a storybook once you get going, as it is all in a 2-D world with incredible detail in each frame.
The music in Broken Age is stunning as well. In fact, the soundtrack is composed by Peter McConnel and recorded by the Melbourne Symphony Orchestra. To top everything off, since Broken Age relies on storytelling, you can expect an all-star voice cast with rich narrating from stars like Elijah Wood, Jack Black, Wil Wheaton, and more.
As Broken Age is a point-and-click game, the controls are very easy. Just point where you want your character to move to, and tap on interactive elements in the environment (including other characters) to communicate with it. If you find an item that can be used later, it will be stored in your character's inventory, accessed from the bottom. To use them, just drag them from your inventory over an object in the environment to see if it works or not. Talking to characters will bring up plenty of humorous dialogue options, as well as choices that will determine the outcome of the situation.
Players can also switch between both characters whenever they want, and play at their own pace. The other character story will just be suspended until you return to it.
As you explore both worlds, you may encounter mini-games of sorts as you solve the puzzles throughout the narrative. The mini-games will have simple controls, and they add even more depth to the game.
We've been loving Broken Age on our iPads lately, and it's definitely a must-have game, especially for any point-and-click adventure game fans. You can get it on the iPad App Store for yourself for $9.99, with more Acts coming as in-app purchases in the future.
For a closer look at Broken Age, don't miss out on my full review.
Honorable Mention
VVVVVV
Our Honorable Mention this week is another fantastic port: VVVVVV from Terry Cavanagh.
This retro looking platformer is tough-as-nails, so it's not for the faint of heart. If you aren't scared by the difficulty of it, then there is plenty to love about this challenging platformer.
The visuals in the game are completely retro, and definitely remind us of the old-school 8-bit games that we always played. The characters are pixelated sprites, and the stages are blocky and spiky, filled with geometric shapes. The chiptune soundtrack is sure to delight as well.
VVVVVV has a story, and you'll discover that you're in a spaceship with crew members until something goes wrong. Everyone gets separated, and you'll need to find your way back to the rest of your crew. To do this, you will have to face tricky puzzles that are all about timing and skill.
The game is very linear as you move from one area of the ship to the next, figuring out the trick to get to the exit of the area. There are also secret rooms and bonus items to find as well, in case you're a perfectionist.
Controls are simple and responsive. Just swipe your thumb in the horizontal direction you want to go, and tap in the bottom right to flip gravity — you can now walk on ceilings.
It may sound easy, but things get very difficult the farther you get in the ship. More hazards and obstacles are in your way, and you'll need precise timing and accuracy with your flips to make it past.
We always love a good, challenging platformer, and VVVVVV is it this week. If you're a fan of difficult platformer games, you will need to check this one out. You can get it on the App Store as a universal download for $2.99.
For more information on VVVVVV, make sure to check out my original review.
Mentioned apps
$9.99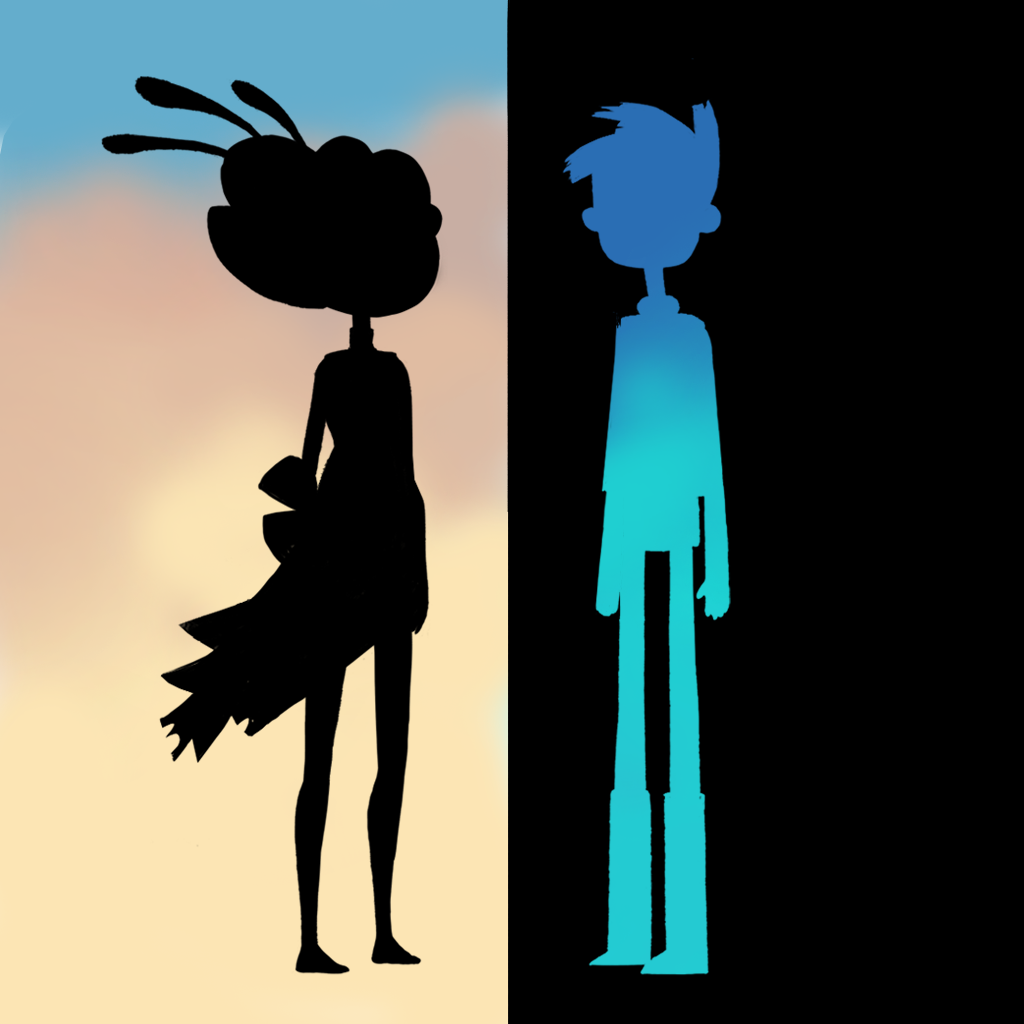 Broken Age ™
Double Fine Productions, Inc.
$2.99
VVVVVV
Terry Cavanagh
Related articles