Textilus
Goes
5.0
With
New
Ink
Notes,
Bluetooth
Stylus
Support
And
More
June 15, 2014
Textilus
,
the powerful word processor for iPad developed by Knowtilus
, has just been updated to version 5.0 with a number of new features and improvements. Last April, Textilus was updated to version 4.0 with full PDF document support with a new PDF document reader and processor. Now, Textilus' PDF support has been enhanced through its 5.0 update. For one thing, the update brings the ability to merge multiple PDFs into one. For another, it adds the ability to preview Excel and PowerPoint documents and optionally convert them to PDF for easier annotation. Most significantly, though, Textilus 5.0 adds support for Ink Notes, enabling you to draw, annotate, record audio, and type text in the same document in the best way yet. Textilus 5.0 also introduces Bluetooth stylus support, allowing you to use your Adonit Jot Touch 4, Pogo, or Wacom stylus to draw and annotate PDF and Ink Notes. This new feature comes with palm rejection for avoiding false or unintentional inputs while drawing and annotating. Moreover, the new version of Textilus supports the use of TrueType fonts, which may be installed via Dropbox or iTunes File Sharing. Textilus 5.0 also comes with the following improvements:
Display the current time while editing
New passcode functionality with improved security for your documents
Page numbers located in top right for MLA page format
Improved Text To Speech (Read Aloud). Slower speed and punctuation support.
Improved iOS 7 multitasking support
Added new fraction 3/8, 5/8, etc. symbols
Fixed the screen refresh of folders
Fixed text wrap around images
Fixed the "cut" action not being saved
Improved stability and performance
The new version of Textilus is available now on the App Store as a free update or as a new paid download.
Previously priced at $9.99, it's currently on sale for $5.99. The app is compatible with iPad and iPad mini running iOS 7.0 or later. Textilus was redesigned for iOS 7 through
its 3.0 update
late last January. [gallery]
Mentioned apps
$5.99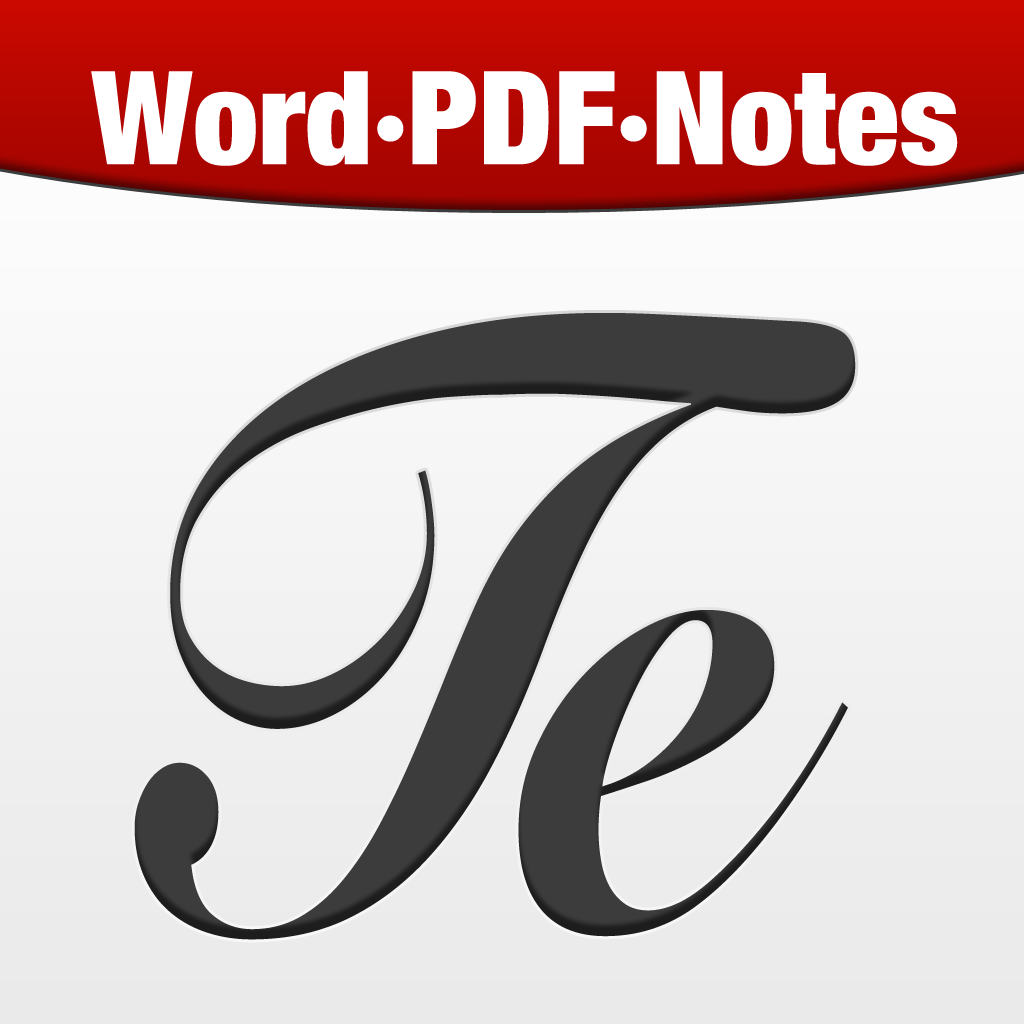 Textilus Word Processor - Notes & PDF
knowtilus