Astro
Duel,
a
new
local
multiplayer,
brings
the
best
of
retro
gaming
to
iOS
July 24, 2014
Owners of Apple's iPad who have a love of retro gaming will be pleased to hear that Astro Duel, a new "competitive local multiplayer game," has launched on the App Store.
Optimized for the iPad only, Astro Duel is available to download now for $2.99 and it's designed for two to four gamers. In it, players control a ship of their own and the goal is simple: as developer Rusty Moyher notes, the task at hand in Astro Duel is "KILL! KILL! KILL!"
Gamers can control their ship using either on-screen iPad controls, or iPhones (which can hook up to the app and work as controllers). There are 10 areas for players to enjoy, and multiple game modes ("Headhunters," "Last Ship Standing," and "Team Deathmatch").
You can also connect MFi (Made for iPhone) gamepads up to Astro Duel, and A.I. enemies may feature in rounds, too. Here's a complete list of features, as outlined in Astro Duel's release notes:
10 DYNAMIC ARENAS: Rich, varied arenas provide a host of hiding places and hazards. Use barriers and asteroids as cover. Avoid turrets, death beams, and black holes or you're dead.
MULTIPLE GAME MODES: Battle for the most kills in Headhunters, outlast your opponents in Last Ship Standing, or join forces in Team Deathmatch.
DEVASTATING POWERUPS: Ships can be armed with offensive and defensive pickups including missiles, lasers, jousters and shields. Race to collect powerups to give yourself an edge or blast powerup-greedy opponents before they reach their prize.
iPAD CONTROLS: Up to 2 players can pilot their ships using just an iPad. No controllers required.
iPHONES AS CONTROLLERS: Pilot your ship wirelessly using an iPhone or iPod Touch (with the free Joypad app). By using just one iPhone, three players can play simultaneously. Connect more iPhones for more players.
GAMEPAD SUPPORT: Play with Bluetooth iOS 7 Controllers like the SteelSeries Stratus. Also supports iCade-compatible controllers and GameDock.
COMPUTER PLAYERS: Add any combination of AI ships. Practice solo against computer-controlled players, mix up free-for-alls, or battle Human vs Machine in a Team Deathmatch. Includes two levels of difficulty.
VARIANTS: Mix up play with a variety of game variants. Start every round with a specific Powerup. Add more asteroids or remove them entirely. Enable or disable fixed spawn, winner's mini-game, friendly fire, autobalance, start with shield and more.
Gamers can pick up Astro Duel on the App Store for $2.99 (remember, one copy of the app can be enjoyed by as many as four people), and as mentioned, it's optimized for the iPad only.
Check out the new game now, or see: Report: Apple will launch its bigger, 5.5-inch handset after the 4.7-inch 'iPhone 6', I want to believe: Conspiracy theory-inspired Majestic Nights is coming this fall, and Case-maker Spigen has cases ready for Apple's bigger, 4.7-inch 'iPhone 6'.
Mentioned apps
$2.99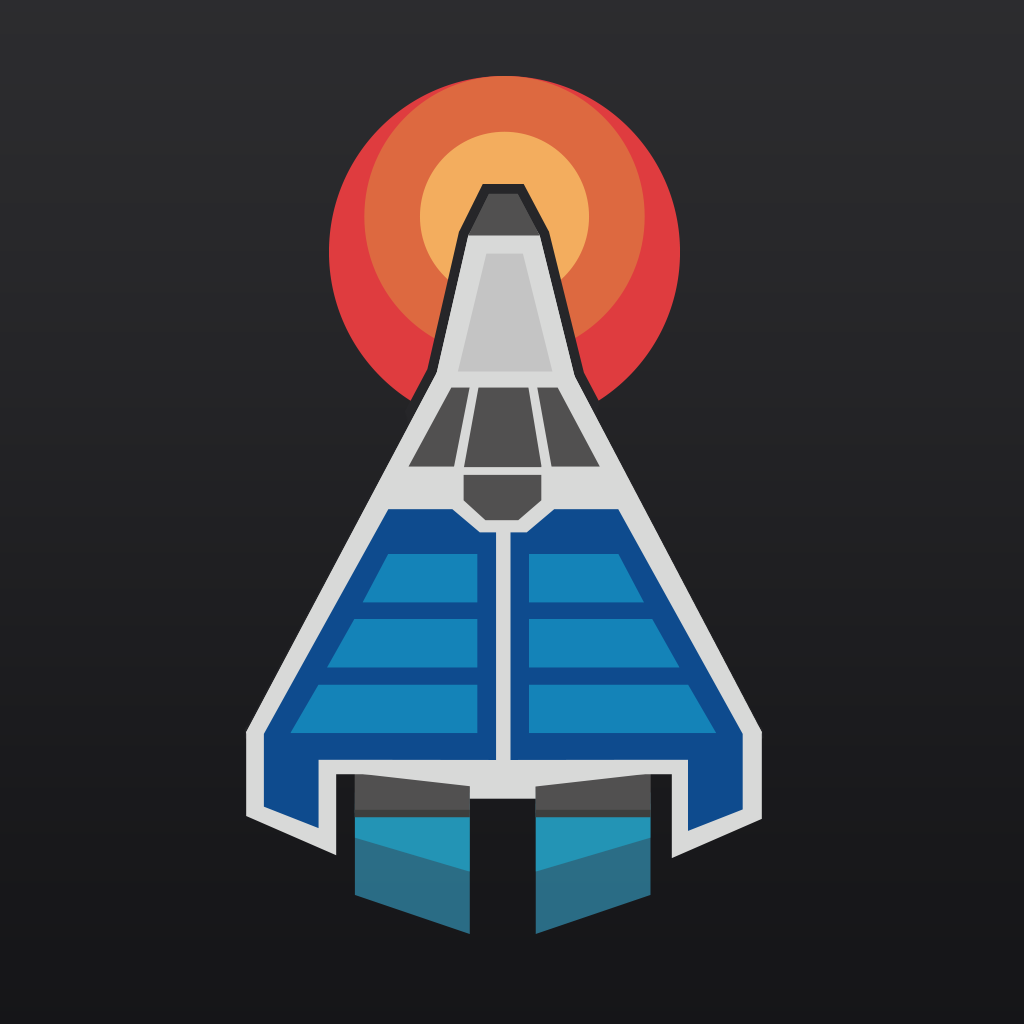 Astro Duel
Rusty Moyher