Marvel
unleashes
Guardians
of
the
Galaxy:
The
Universal
Weapon
on
the
App
Store
July 17, 2014
Marvel
has just released the official iOS game of "Guardians of the Galaxy," a couple of weeks ahead of the theatrical premiere of the highly anticipated superhero film. Titled
Guardians of the Galaxy: The Universal Weapon
, the new game invites you to join the eponymous band of misfit superheroes as they battle it out on a quest to retrieve the five pieces of the eponymous harmful, er, thing:
Meet the legendary outlaw Star-Lord and his rag-tag crew: Rocket, a gun-toting alien with a quick draw and an even quicker temper; Groot, the tree-like being who packs a punch; Gamora the deadly and enigmatic assassin; and the revenge-driven Drax the Destroyer. Command the Guardians and their allies in gesture-based real-time battles; recruit and upgrade additional heroes, and then unlock and unleash devastating special attacks!
Check out the trailer for the game: If you can't see the video embedded above, please
click here
. The game lets you battle your way across the galaxy and through more than 60 levels of real-time, gesture-based combat in Story Mode. There's also the Arena Mode, where you can fight for survival after recruiting additional heroes and villains. The game features 25 "Guardians of the Galaxy" characters, whom you can level up and buff up with various items.
Guardians of the Galaxy: The Universal Weapon is available now on the App Store for $4.99
, with no in-app purchases whatsoever. The game requires iOS 7.0 or later and is compatible with iPhone 4S, iPhone 5, iPhone 5c, iPhone 5s, fifth-generation iPod touch, iPad 2, third-generation iPad, fourth-generation iPad, iPad Air, iPad mini, and iPad mini with Retina display. It's also worth noting that the game doesn't require an Internet connection to play.
You're welcome.
See also:
Plague Inc. gets infected with Simian Flu from "Dawn of the Planet of the Apes,"
Upcoming "Hercules" Film Starring The Rock Gets Official Hack-And-Slash Game For iOS
, and
Become A High-Flying Hero In Disney's Planes: Fire & Rescue Storybook App For iOS
.
Mentioned apps
$4.99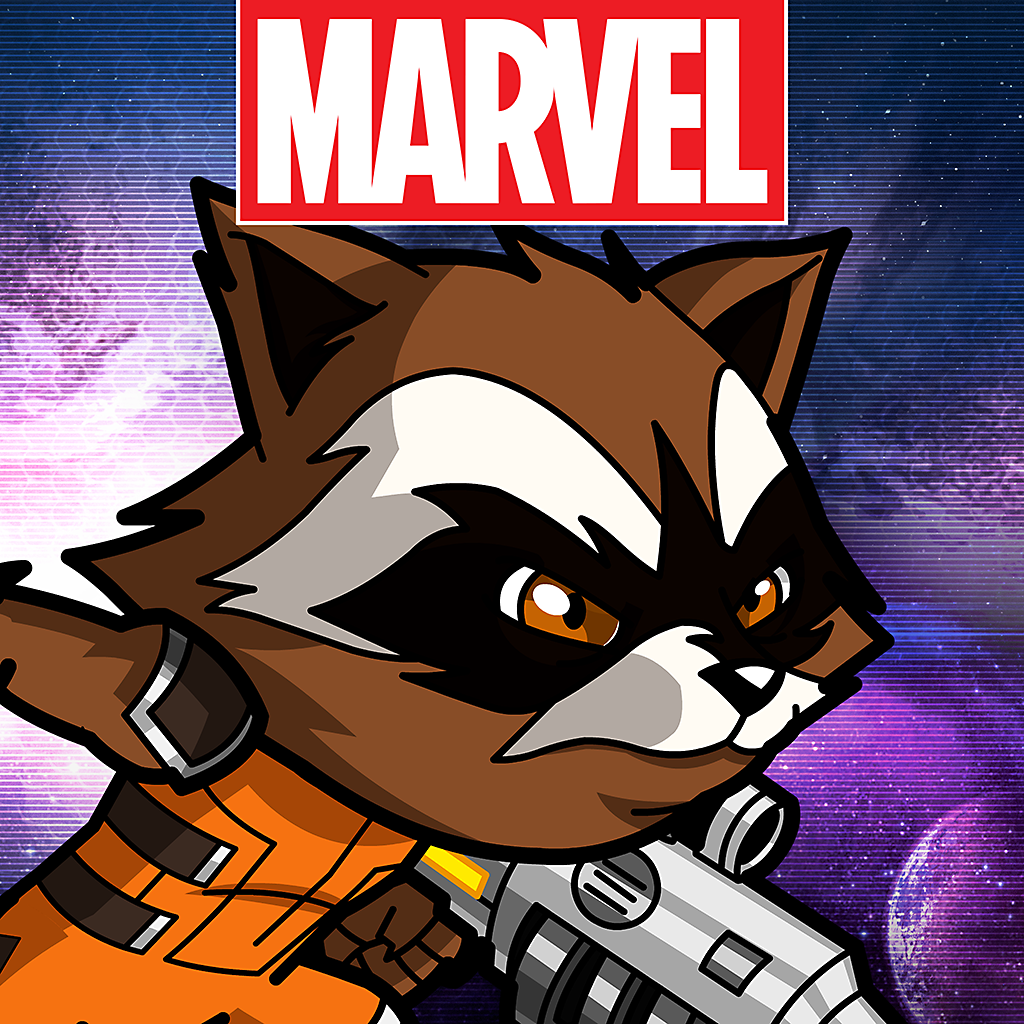 Guardians of the Galaxy: The Universal Weapon
Marvel Entertainment
Related articles