Best
new
games
of
the
week:
Cloud
Knights
and
Inferno
2
October 10, 2014
Every week, our staff will handpick a game from the past two weeks that we believe is a must-have download for your iPhone or iPad. These games will always be from a wide variety of genres, but they are chosen because our own staff members love it and can't quite put it down. So here are this week's picks! Enjoy, and happy gaming!
Cloud Knights
Looking for some fun, physics-based hack-n-slash action this weekend? Then look no further than our Game of the Week, Cloud Knights by Henri Kuismin.
Cloud Knights features a gorgeous 2.5D look and feel to it, complete with a medieval theme. Players take on the role of a knight who moves by swinging a weapon of choice around, which doubles as attack. The world is bright and colorful, filled with floating terrain, so you need to keep your balance while moving and attacking in order to succeed. The game also has an adrenaline-pumping soundtrack to help you get in the mindset of destroying your enemies.
Cloud Knights features a Campaign Mode or Versus. Both of these can be played with one or two players, with two sets of controls available on the screen for two-player co-op or versus duels. Campaign features four chapters with 15 levels each, and you go through them in linear order. Versus can be against the computer or another human being, so if you take into account both modes and co-op, there's a lot of content for the price.
Players can choose four different weapon types before each game, and these will all have their own strengths and weaknesses, such as speed and power. Only one is available at first, and you unlock the rest — they can all be upgraded later. The controls are simple — the left and right buttons will have your knight swing their weapon in that direction, which serves as both attack and movement. You'll want to be careful with your movement, though, since the platforms are floating and you can easily fall off if you aren't careful, or get slain by your foes.
Missions will vary from clearing out all the foes that drop in from above, defending an incapacitated knight, going toe-to-toe with a boss, and more. It's a nice variety of objectives in the game to keep it fresh.
We've been loving Cloud Knights since its release last week, and it's a must-have if you love physics-based action games. You can get it on the App Store as a universal download for $3.99.
For a closer look at Cloud Knights, don't miss out on my original review.
Honorable Mention
Inferno 2
In the mood for an action-packed dual-stick shooter RPG with amazing explosions of color? Then look no further than our Honorable Mention for the week, Inferno 2 from Radiangames.
Yep, that's right — the sequel for the smash hit, Inferno+, is finally here, and it's quite a keeper. Inferno 2 features awesome, retro visuals that are a blast from the past, especially if you spent a lot of your time in arcades as a kid. Everything looks like basic geometric shapes, but then the neon explosions happen and it's a sight to behold. Animations are insanely smooth, and the upbeat soundtrack is sure to delight fans.
Like the original Inferno+, Inferno 2 is a dual-stick shooter that has RPG elements. Players must go through levels in order by finding the portal to the next area, while blowing up foes and finding the keys to unlock areas to reach your destination. The game has multiple game save slots available, and you can choose from three difficulties, changing it as necessary. You can customize your ship's starting weapon and missiles, then collect better guns and missiles as you play, with the freedom to switch at any time. The currency you collect from defeating enemies can be spent in select shops for more ship upgrades so your survival rate is higher.
Our entire staff has been loving Inferno 2 over the past week, and it's a a necessity for anyone who enjoys dual-stick shooter RPGs. You can get it on the App Store as a universal download for $2.99.
For an in-depth look at Inferno 2, make sure to check out my full review.
Mentioned apps
$0.99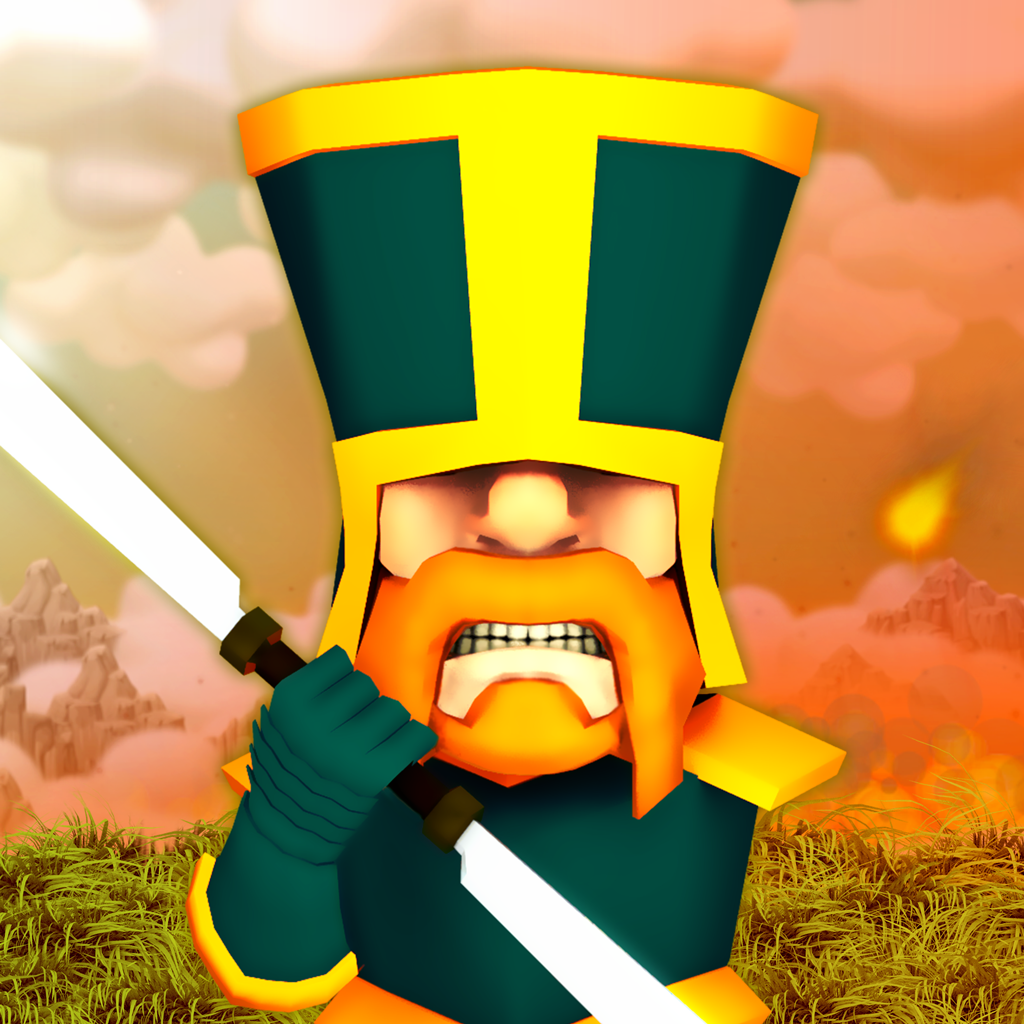 Cloud Knights
Henri Kuismin
$2.99
Inferno 2
Radiangames
Related articles