Best
new
games
of
the
week:
Swap
Heroes
and
Tilt
to
Live:
Gauntlet's
Revenge
October 31, 2014
Every week, our staff will handpick a game from the past two weeks that we believe is a must-have download for your iPhone or iPad. These games will always be from a wide variety of genres, but they are chosen because our own staff members love it and can't quite put it down. So here are this week's picks! Enjoy, and happy gaming!
Swap Heroes
In the mood for a more casual approach to turn-based, roguelike strategy games? Then you should check out our Game of the Week, Swap Heroes by Christopher Savory.
This little game has a fantastic retro look and feel to it, thanks to the 16-bit graphics. The various environments you'll be traveling through are vibrant, lush, and detailed, and each character has a distinctive look in their sprite. No matter who you are, this game is cute and friendly enough for the entire family.
There are several different areas in Swap Heroes, and you will go through them in order, and they will increase in difficulty as you face tougher foes. In Swap Heroes, you will advance in level until one member of your party dies, because then your party fails and the run will end. The goal is to see if you can reach the last level in a single go. In this matter, the game is a roguelike, giving players a fresh new experience each game.
You can select a party of four members from an available eight characters, though you have to unlock the better ones with purple gems, earned after each game. Enemies will come in waves, and in order to attack, you need to swap your characters with each other. The formation is three in the front, and one in the back. The three in the front will attack, but when the character in the back is swapped out, they will perform a special skill, which can be offensive or defensive, depending on class.
This game seems simple, but there's a lot more depth to it than what you may see on the surface. It's still casual compared to other roguelike strategy games, but offers enough of a challenge to keep you busy.
We've been enjoying what Swap Heroes has to offer, and if you are a fan of turn-based roguelike strategy games, then this is worth a try. You can find it on the App Store as a universal download for $0.99.
For more information, check out my full review here.
Honorable Mention
Tilt to Live: Gauntlet's Revenge
Looking for a real challenge to keep you busy this weekend? Then you have to check out our Honorable Mention for the week, Tilt to Live: Gauntlet's Revenge from One Man Left. That's right — Tilt to Live is back, but not exactly how you remember it.
Gauntlet's Revenge features the same bright and vivid visuals that we have come to know and love from Tilt to Live 2, and the music and sounds are as catchy as ever. In fact, Gauntlet's Revenge was originally supposed to be an additional game mode in TtL2, but the developers decided to spin it off into a new game because they just packed so much content into it.
For those who don't know, in the original Tilt to Live, there was a game mode called Gauntlet, which had players carefully tilting their way through an obstacle course, rather than collecting weapons in order to survive. Gaunlet's Revenge is a continuation of this one game mode, but with several different levels of increasing difficulty, and it's always randomly generated so it's never the same experience twice. The game also has three difficulty levels and several different objectives to strive for, so there's plenty of reason to keep playing.
We are huge fans of the Tilt to Live games here at AppAdvice, so we are loving what the One Man Left team has done in Gauntlet's Revenge. If you want a challenging arcade game for the weekend, make sure to pick this one up. You can find it on the App Store as a universal download for $2.99.
For a closer look at Tilt to Live: Gauntlet's Revenge, don't miss my original review.
Mentioned apps
$0.99
Swap Heroes
Christopher Savory
$2.99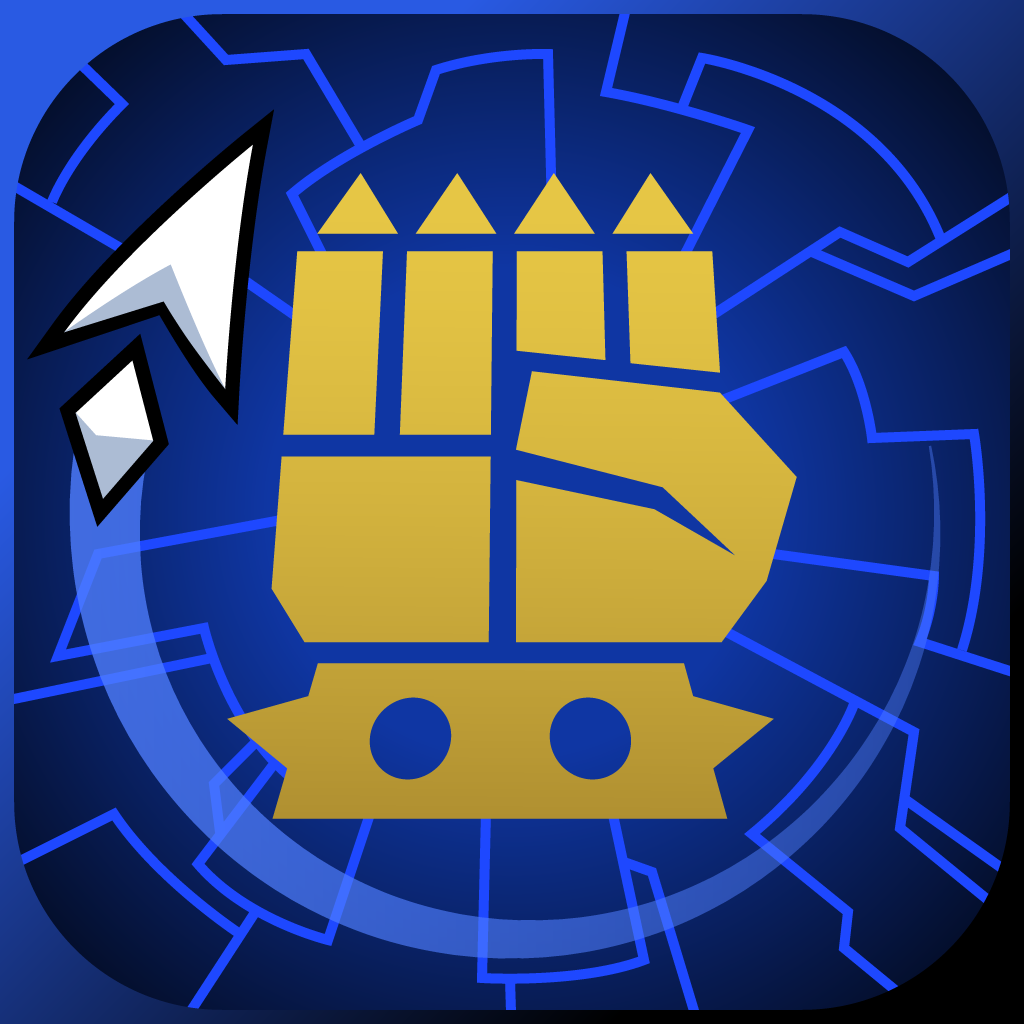 Tilt to Live: Gauntlet's Revenge
One Man Left