Scanbot
versus
PDFpen
Scan+:
iPhone
document
scanning
apps
go
head-to-head
App-dicted
April 7, 2015
Here at AppAdvice, we've been covering document scanning apps for a long, long time, and both Doo's Scanbot and Smile Software's PDFpen Scan+ are chief among our favorites available. But, our readers often ask, which is best? Well, in the first post for our new "App Smackdown" series, we decided to put both apps to the test in order to find out. Let's start by taking a look at Scanbot.
Scanbot
Release date: April 3, 2014
Latest update: 3.7 (April 2, 2015)
Price: free
Compatibility: iPhone, iPad, and iPod touch
Introduction
Scanbot first launched on iOS just over a year ago now, and it immediately took the App Store by storm. Promising iOS device owners a "premium" document scanning experience for an affordable price, our original article praised Scanbot's quick, accurate capture, its auto-upload support for a number of cloud storage services, and its attractive, elegant user interface (UI). Since, Scanbot has been featured by Apple on the App Store, it's gained a "pro" version (while also losing its price tag), and its developer has sent out a number of significant updates for the application.
Strengths
The best thing about Scanbot is, in our opinion, its simple ease of use: capturing documents is incredibly fluid, and sharing to services like Dropbox or Google Drive occurs automatically, in the background. Scanbot also offers optical character recognition (OCR) as a paid $4.99 upgrade, along with a number of further premium features. Much like its auto-upload feature, OCR in Scanbot happens automatically, too, allowing users to snap a picture of a document and then move immediately onto something more important, while the app processes and uploads the PDF in the background. Besides its smart document scanning features, Scanbot also supports reminders (in the form of the iOS Reminders app, Evernote, and, most recently, Wunderlist), allowing users to append captured scans onto to-do items. All of this makes capturing documents in Scanbot quick, easy, and effortless.
Weaknesses
Scanbot is genuinely hard to criticize: it's fast, reliable, and offers a ton of features, all of which work well. If you're looking for access to everything Scanbot offers, you will need to drop some cash on an in-app purchase, since support for OCR, custom file naming, passcode lock (or Touch ID lock), and themes are all classed as "pro" features. But, considering that Scanbot itself is free to download, this really isn't too big of an ask. There are, however, other apps on the market – and particularly Microsoft's recently released Office Lens – which offer users support for OCR free of charge. Should we then condemn Scanbot for its "pro" price tag? I don't think so, either, but for some it may be a reason to choose a free, lesser featured app, instead.
Score
Aesthetics: ★★★★★
Difficulty: ★★★★★
Uniqueness: ★★☆☆☆
Price: ★★★★★
Total score: 17 out of 20
PDFpen Scan+
Release date: Sept. 23, 2013
Latest update: 2.0 (March, 18, 2015)
Price: $6.99
Compatibility: iPhone, iPad, or iPod touch
Introduction
Long before Scanbot, there was PDFpen Scan+. Developed by Smile Software, makers of a number of classic and much-loved Mac apps (including PDFpen Pro and TextExpander), PDFpen Scan+ brought PDFpen's powerful OCR engine over to Apple's iOS. The app also received a major update recently adding a number of long-requested features to PDFpen Scan+, including Scanbot-style "touch-free" scanning. As such, how does PDFpen Scan+ 2.0 compare against our much-loved Scanbot?
Strengths
PDFpen Scan+ has one, clear forte, and that's the way the application converts captured images into beautiful, searchable PDFs. Much like its desktop counterpart, PDFpen Scan+ does a great job of recognizing printed text in a scanned (or, in our case, photographed) document and digitizing it, and in Smile's application it's rare to find errors in the OCR layer. Much like Scanbot, there's support for auto-upload in PDFpen Scan+, and this can be enabled for either Dropbox or iCloud in the app's preferences (further services, unfortunately, aren't supported). Users can, however, manually share processed PDFs to the likes of Evernote, Transporter, or to any iOS app using the "Open In" menu (as well as to a Dropbox or iCloud folder).
Weaknesses
Unfortunately the weaknesses, for PDFpen Scan+, lie in the length of time it takes for users to scan a document, crop it, perform OCR, and export it. I should note that I'm coming at this from the point of view of someone who uses an iPhone to scan paper documents on the fly, before uploading the PDF to Dropbox where it's processed by Hazel on my Mac, at home. As such, it's important for me (and, I suspect, most iOS document scanners) that the app I use to perform document scans is quick and fluid. This, as you can tell, is the case with Scanbot, but it's not the case with PDFpen Scan+. You see, once a document image has been captured using the app, users must go through the fairly laborious task of initiating OCR and waiting for this to complete, before exiting the application and allowing auto-upload to take place. I suspect that Smile is planning on streamlining this process in the coming months (the app's 2.0 update added an auto-capture feature, and this, for PDFpen Scan+, was a big step forward; moreover, it's already possible to enable auto-upload in the app's preferences). Though as of the minute, it's this aspect of PDFpen Scan+ which sees the app fall into second place behind Scanbot.
Score
Aesthetics: ★★★☆☆
Difficulty: ★★★★☆
Uniqueness: ★★☆☆☆
Price: ★★★★☆
Total score: 13 out of 20
And the winner is …
Make no mistake: both applications are App Store Titans and are deserving of a place on your iPhone or iPad. However, because of its ease of use and quicker, more streamlined scanning, Scanbot is on my Home screen while PDFpen Scan+, though impressive, is hidden in a folder.
You can download Scanbot on the App Store free of charge, and it's optimized for the iPhone, iPad, and iPod touch. For Scanbot Pro, which includes OCR, custom file naming, passcode or Touch ID lock, and themes, users will need to spend $4.99 as an in-app purchase.
You can download PDFpen Scan+ on the App Store for $6.99, and this, too, is optimized for the iPhone, iPad, and iPod touch.
Mentioned apps
Free
Scanbot · Document Scanner & QR Reader
doo GmbH
$6.99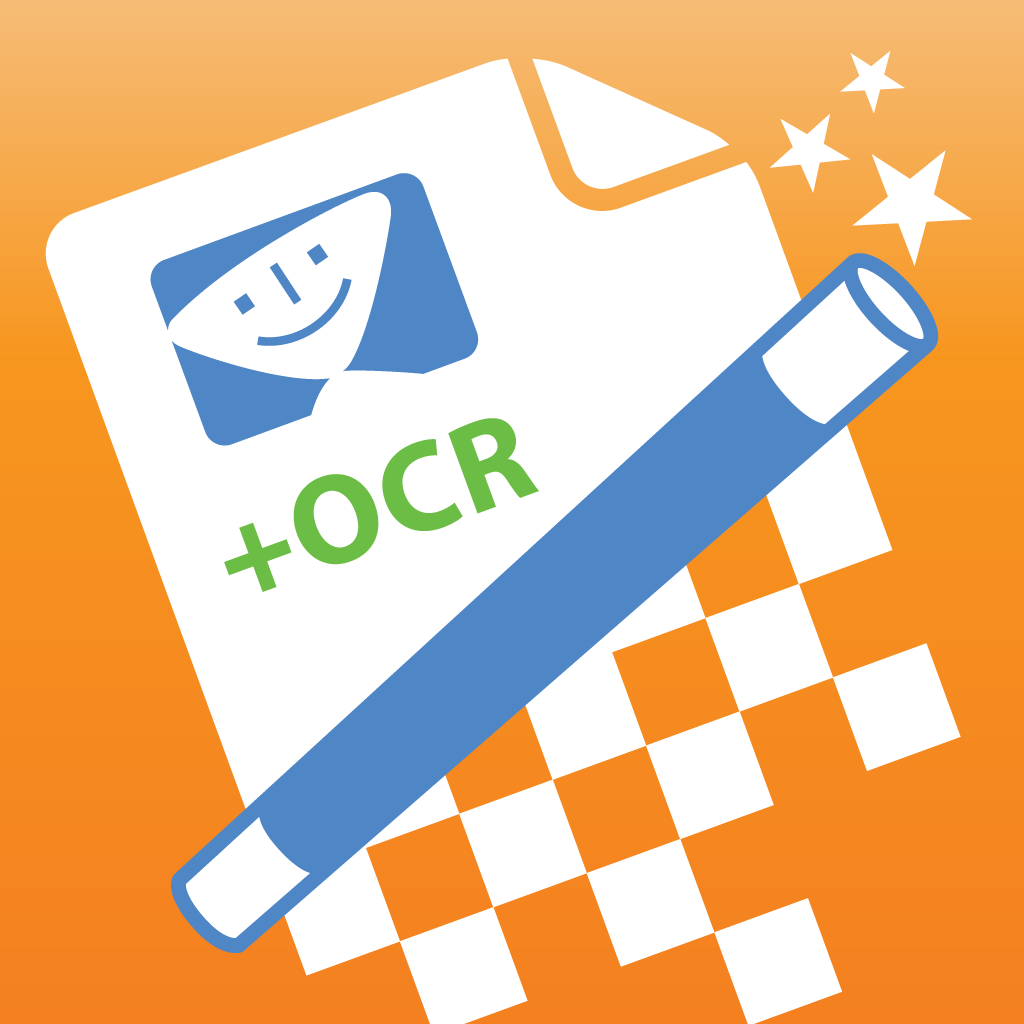 PDFpen Scan+ with OCR, PDF text export
SmileOnMyMac, LLC
Related articles