Citymapper's
latest
update
brings
handy
sharing
options,
improvements
and
more
The World Around You
May 12, 2015
Citymapper, the must-have app for figuring out public transport links, has received a useful update making a number of much-appreciated changes to the free software.
Now, users of Citymapper 5.3 for iPhone (and Apple Watch) can set alternative routes when travel links are disrupted; "next time there are issues with your suggested routes, we will let you plan around them by eliminating parts of the network that are not functioning," the developer explains. Given the frequency of public transport strikes (at least here in Britain) this is a feature Citymapper users really should appreciate.
Further changes in 5.3 include the option of saving cycle and cab trips (rather than just transit and walk trips) for future reference. As per, all saved trips are available to launch right from the Citymapper home screen, and more specific information (like surge pricing, for instance) will also feature. It's now also possible for users to share trips using the app; even if your recipient doesn't use the Citymapper app, they'll still receive your directions.
Finally, "for the one percent in the brave new world," a number of enhancements to Citymapper's Apple Watch app have launched in version 5.3 of the app, too, including:
The Watch now includes all your saved places.
Disruptions are accessible in the app and not just on the Glance.
Save and unsave stops right on the Watch ('unsave' sigh)
Saved stops are now sorted by distance.
Fixes for issues, crashes. Make sure you have iOS 8.3.
Cycles are next …
Here's a closer look at Citymapper's Apple Watch app, courtesy of our sister site WatchAware: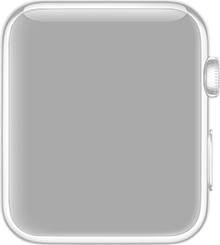 You can download Citymapper 5.3 free of charge on the App Store
, and as mentioned, it's optimized for the iPhone and Apple Watch.
See also: Meet iBandSwap, a service for trading your unwanted Watch bands, Paper by FiftyThree updated with Think Kit tools and a redesigned sharing functionality, and Try a complete multiplayer experience with Hover Disc 2 for iPad.
Related articles