Best
new
apps
of
the
week:
Pixelmator
for
iPhone
and
Spark
App-dicted
June 1, 2015
Every week, our staff will handpick an app from the past two weeks that we believe is a must-have download for your iPhone or iPad. These apps will always be from various categories, but they are chosen because our own staff members love it and have been using them daily. So here are this week's picks! Enjoy!
Pixelmator for iPhone
Looking for a fully featured image and photo editor on your iPhone from a trusted brand? Then you should check out our App of the Week, Pixelmator, which has just received a major update, making it a universal app (it was previously only available on iPad and separately on the Mac).
The huge new update to Pixelmator brings the power of Pixelmator to the small screen of the iPhone. This means full artwork, graphic design, and photo editing in the palm of your hand. Not only is the app powerful, but it's fairly simple and straightforward to use too.
Pixelmator has a clean interface that is intuitive, and places the focus entirely on what you are creating or editing. Menus are easily accessible with a couple of taps, and the app even rearranges the menu nicely to fit landscape orientation. We found Pixelmator on the iPhone to be fast and responsive to our touch, and the app uses natural gestures to navigate your way around, as well as view all of the layers of a single image.
To use Pixelmator, you can create a new image from scratch, import from iCloud Drive (projects from Pixelmator on iPad or Mac, and even other sources), Photos, or snap a new image. Pixelmator features all of the tools you need for creating top-notch images, graphics, and retouching and editing photos: Paint and Erase, Retouch, Distort, Adjust Colors, Add Effects, Select, Crop, and Format.
The filters that Pixelmator includes will make any image look good, and the sliders for adjusting strength and different levels are pretty precise. Everything is organized by category as well, so it's not just a big mess of effects to slap on your images that you need to scroll through.
We've been fans of Pixelmator for years, and the entire team at AppAdvice are happy to see it is now available for iPhone. While things may be a bit constrained due to the smaller screen size, this is still a very capable image editor that should be on your iPhone if you are into photography or graphic design in any way. You can find Pixelmator on the App Store as a universal download for $4.99.
For more about the iPhone version of Pixelmator, make sure to check my full review.
Honorable Mention
Spark
Need a email app alternative that makes the experience enjoyable again? Then you should give our Honorable Mention, Spark by Readdle, a try.
Spark features a unique interface that organizes your entire email inbox by "cards," so you can quickly tell what category a message falls into, though the cards are limited at the moment to New, Notifications, and Newsletters, with the default Pins and Inbox cards underneath. Users can have multiple email accounts in Spark from a variety of different providers, and there are several different notification options that you can set for each account (All, Smart, or None). Be warned, though — for Smart notifications to work, Spark needs to store your credentials in order to know when you should be alerted for important, human-written messages.
Another fun thing with Spark is the support for a wide variety of services that you can link up to the app, such as Dropbox, Box, Evernote, Instapaper, Pocket, and more. This allows files to be saved directly or attached to messages, and you can have up to two accounts for each.
The app uses gestures to navigate, and there is a lot of customization allowed with the sidebar, swipes, and widgets, so you can make the app work how you want it to work. Spark has "quick replies" that you can use to send a quick reply to a human-written message, and there is the optional read receipts so you can know when someone has read your email, eliminating the need for a follow-up later.
Spark has caused quite a splash in the App Store since it debuted last Friday, but we've been enjoying the app so far for processing and managing our hectic inboxes. You can try out Spark for yourself to see if it works for you, and it's completely free on the iPhone App Store. If you are concerned about the business model, the developers seem to be going on the path of more feature-rich cards that will be available through in-app purchases in the future.
For an in-depth look at Spark, don't miss my full review.
Mentioned apps
$4.99
Pixelmator
Pixelmator Team
Free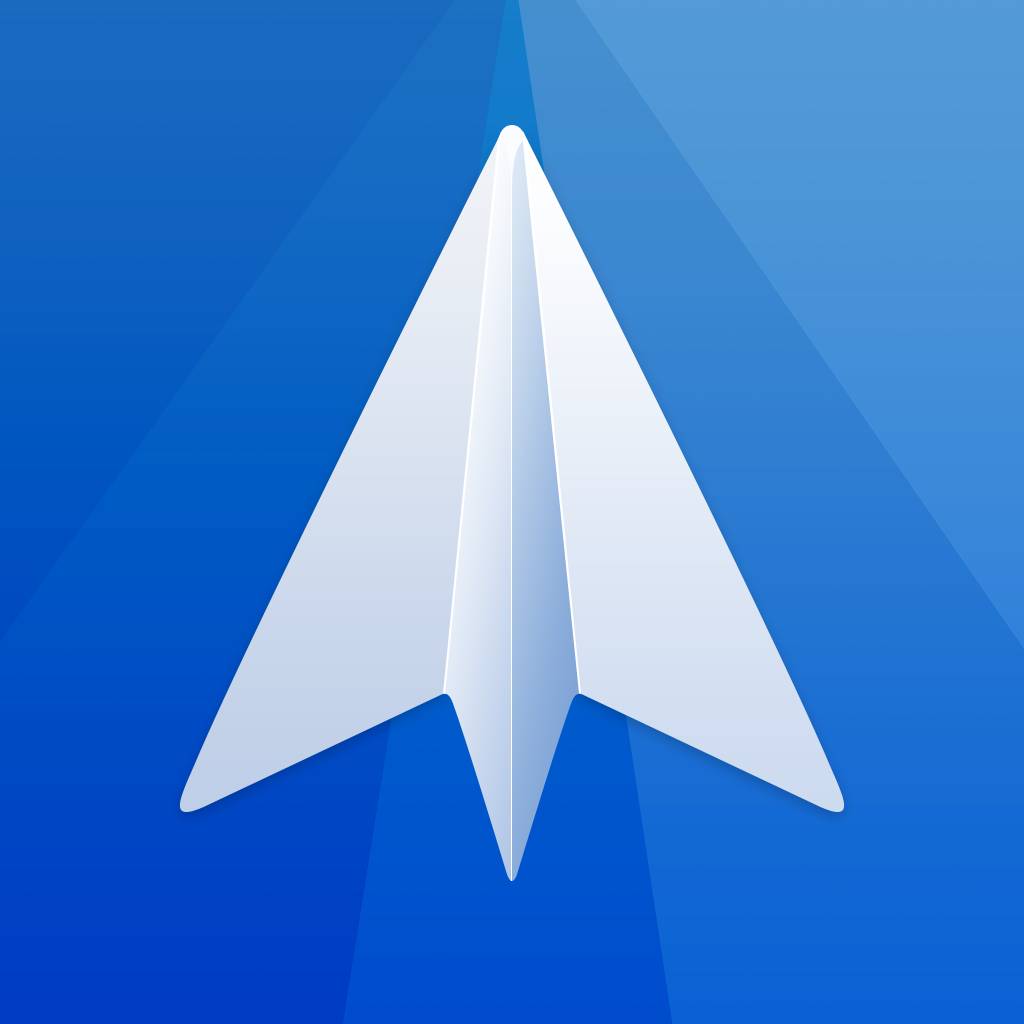 Spark - fast and smart email for your iPhone
Readdle
Related articles