Today's
apps
gone
free:
Pasteasy,
Drop
The
Chicken
2,
Endless
and
more
App Bargain Bin
June 16, 2015
iPhone:
Endless presents you with curated content from Wikipedia in a beautifully simple way. Just swipe to view something from Wikipedia totally at random. Each entry includes a pointed and streamlined description with a single image at the top. Tap on the image at the top to view additional related images. When you want to learn something new, simply swipe right to left to bring up a new entry. Links at the bottom of each entry allow you to keep reading on Wikipedia or share what you've discovered.
Endless Wikipedia Discovery is available for free for a limited time. It has a 3.5-star rating with a total of 35 ratings.
Universal:
Hash Photos takes the hassle out of managing large photo and video libraries. Swipe left to right to access the album view where you can narrow down your photos and videos by category or create your own albums. Swipe right to left to narrow down your search even further by month. Tap on a photo to bring it into full view. This view also allows you to edit, share, tag, note, and glance at metadata for your photo. Hash Photos also includes the ability to customize the thumbnail size, and it has two themes to choose from.
HashPhotos is available for free for a limited time. It has a 4.5-star rating with a total of 13 ratings.
Pocket Lists isn't your everyday task manager. Sure, it includes everything you'd expect from one, like the ability to attach priority levels to tasks, due dates, notes, unique icons, and location-based notifications. What makes its special, however, are its power-user features like the ability to understand due dates and priority levels from inputted text, built-in OCR, calendar syncing, and list collaboration. It also now supports Apple Watch.
Pocket Lists – Checklists & Reminders is available for free for a limited time. It has a 4-star rating with a total of 557 ratings.
Chuck has been captured by an evil monkey ring master. To escape from the circus, you must help Chuck perform pool diving tricks while catching bugs along the way. While Chuck is on his platform, you're required to move a wide variety of objects to ensure he safely lands in the pool. When you believe you have everything just right, flip the switch and see how he performs. The game includes 100 puzzles, five bonus levels, and in-game helping hands.
Drop The Chicken 2 is available for free for a limited time. It has a 4.5-star rating with a total of 18 ratings.
Once you start using Pasteasy, you'll wonder how you ever lived without it. Before you do anything, make sure to download the free companion app for Mac from the App Store. Launch the app on your Mac and scan the barcode on the screen using Pasteasy on your iDevice. That's all it takes to set up. From there on, your Mac's and your iDevice's clipboards will be perfectly in sync. This allows you to move text, photos, screenshots, URLs, and anything else between your Apple devices.
Pasteasy – Instantly copy and paste between your iPhone and computer is available for free for a limited time. It has a 5-star rating with a total of 16 ratings.
Developers:
If you are a developer who would like to get your app included in our "Apps Gone Free" daily lists, here's our basic set of rules:
It must have at least a three-star average rating at the time it goes free.
The app must not have been free numerous times (3+) over the last six months.
The free version of your app must not include ads.
To submit an app, simply send a request to tyler@appadvice.com with the subject "Apps Gone Free." Please include the name of the app, a link to it in the App Store, when and for how long you intend to offer the app for free, and anything else you would like to share. We will take it from there.
Mentioned apps
Free
Endless Wikipedia Discovery
Studio March
Free
HashPhotos
beyondf
Free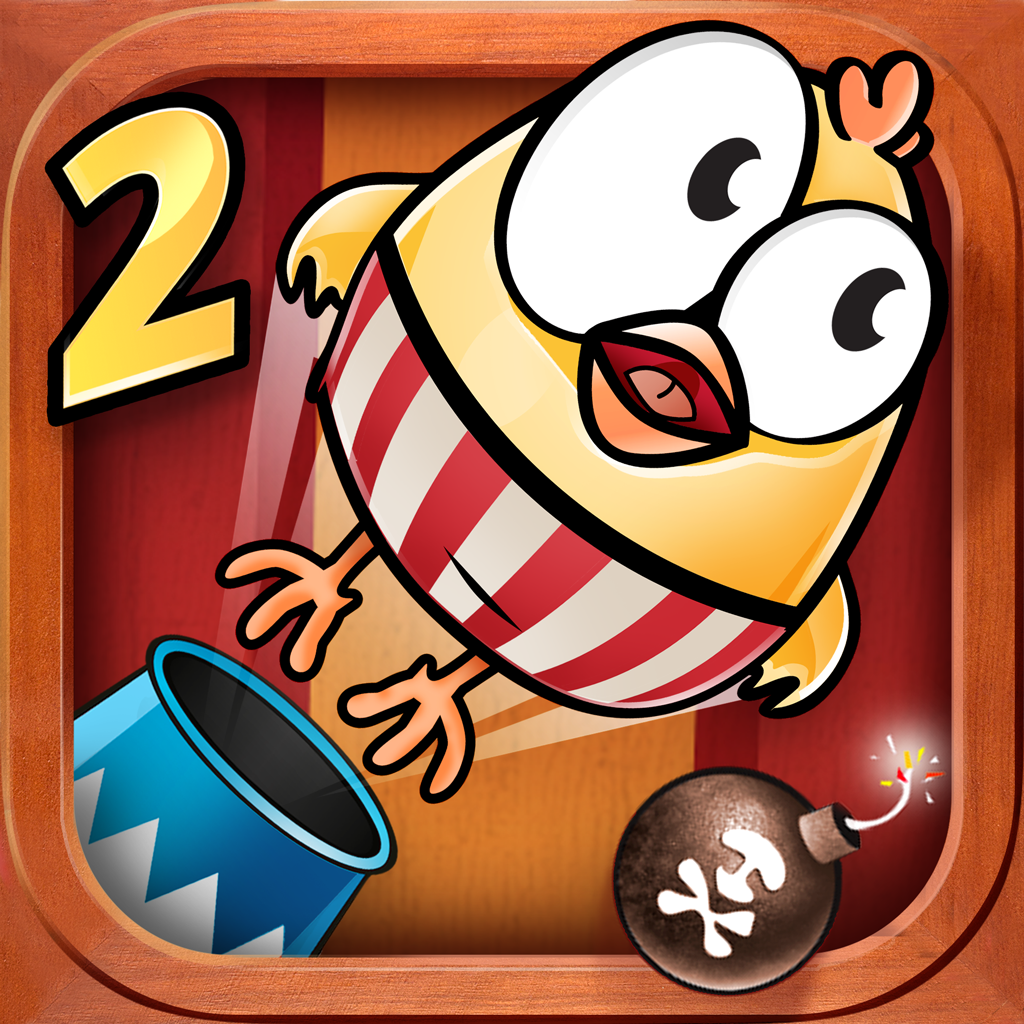 Drop The Chicken 2
AppInTheBox
Free
Pocket Lists – Checklists & Reminders
1312
Free
Pasteasy
Tinker Pte. Ltd.
Related articles