Task
manager
Wunderlist
updated
with
a
new
look
and
3D
Touch
shortcuts
Getting Stuff Done
December 2, 2015
One of my favorite cross-platform task management apps, Wunderlist, has just been updated with a new look and a number of 3D Touch shortcuts for iPhone 6s and iPhone 6s Plus users.
3D Touch enabled
First up, both iPhone and iPad users will definitely notice the streamlined new look of the app. The Home view has been redesigned to show more of your lists by shrinking the profile picture. Throughout the app, users can see their to-do items at a glance. It should also be easier to add reminders, subtasks, and notes.
A promo video shows off some of the new features. Click here if you can't see it.
And the app now fully takes advantage of the 3D Touch functionality on the latest iPhone models. You can press on the app's icon and quickly add a task or view tasks that need to be completed today.
Inside the app, you can do a long press a task to Peek into the Detail View. A longer press will Pop the information into the full screen.
You can also reschedule to-do items with a quick Peek gesture. Swipe up and then select one of three different rescheduling options.
Wrapup
Apple Watch users can also take advantage of the service on the wearable device. You can view all of your to-do lists, the Today Smart List, and keep track of reminders and invitations.
Here's an interactive preview of the watch app from our sister site WatchAware.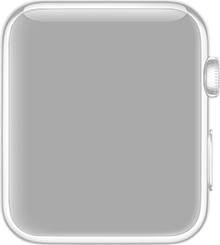 Wunderlist is designed for the iPhone/iPod touch and iPad/iPad mini.
It can be downloaded now on the App Store for free
.
With an in-app purchase of $4.99 per month or $49.99 per year, you can unlock a premium subscription featuring unlimited access to files and more.
For other news today, see: Let your kids can be the babysitters in My Town: Daycare, Shoot, edit, save and share with the new Hypelight camera app, and Have a merry popping Christmas with Rovio's Angry Birds Pop bubble shooter.
Mentioned apps
Free
Wunderlist: To-Do List & Tasks
6 Wunderkinder
Related articles