4
Great
Free
Sports
Apps
for
the
Apple
Watch
Keeps
tabs
on
all
your
favorite
teams
That iThingy You're Wearing
April 29, 2016
With spring in full swing, virtually every major sports league – except for the NFL and NCAA college football – is going full blast. While the MLB season has just begun, both the NBA and NHL are starting huge playoff runs. And that's not to even mention the PGA Tour and other popular leagues like MLS. The Apple Watch is a great way for sports fans to keep on top of all the action from their favorite teams. So we're highlighting four great apps to download now.
ESPN
ESPN
The sports goliath's iPhone app is massively popular, and the Apple Watch version also does a great job of keeping sports fans updated on all of the news and scores from virtually any sport. You'll need to set up the iPhone app and select some of your favorite teams to get started. When opening up the watch version, the first screen will show any current scores. On the second page, you'll be able to view short news summaries about your favorite teams.
While the watch app actually runs quickly, comparatively speaking, one big feature missing is any type of complication. Hopefully that will change in a future update.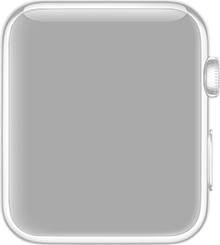 Free
ESPN - Get scores, news, and watch live sports
ESPN Inc.
MLB.com At Bat
MLB.com At Bat
And if you're interested in action on the diamond. MLB.com At Bat is definitely another must-have app for the Apple Watch. If you have a favorite team, starting the app will showcase the latest game action, box score, and major headlines. A Force Touch will allow you to see the scoreboard from across MLB or specific information about all 32 squads. Complication fans can select from a large or small version that shows the current game action or next game information. There is also a nice Glance to view.
The app is free to download, but users can unlock a premium subscription with extra features on your iOS devices. With an in-app purchase of $2.99 per month or $19.99 per year, you'll be able to listen to live home/away game day audio, follow game day pitch-by-pitch with Pitch-FX, watch classic games, and the MLB.TV Game of the Day.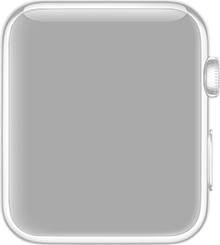 Free
MLB.com At Bat
Major League Baseball Advanced Media
theScore
theScore
As you could probably guess by the name, theScore is a quick and easy way to keep up with action from pretty much any sport you can imagine. With the Apple Watch app, you can view a schedule of upcoming contests or see the score as the action is going on. You can select a game to view a bit more information about what's going on. You can also view a large or small complication with updated action.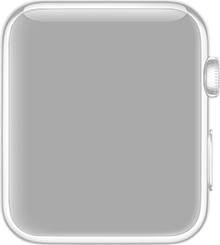 Free
theScore
Score Media Ventures
Yahoo Fantasy
Yahoo Fantasy
Fantasy sports are also big business, and one of the best places for gamers is Yahoo's extensive offering covering football, baseball, basketball, and hockey. And the robust Apple Watch app allows fantasy fans to keep track of all their leagues and teams. Along with notifications, use the app to view a quick Glance of your team.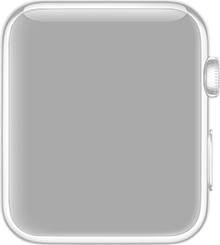 Free
Yahoo Fantasy Football & more - Daily + Full Season Football, Baseball, Basketball, Hockey
Yahoo! Inc.