A
New
Google
Maps
Update
Offers
a
Redesigned
Explore
Tab
June 26, 2018
A new Google Maps update is making it easier to find a perfect spot for a night out or any other time of the day.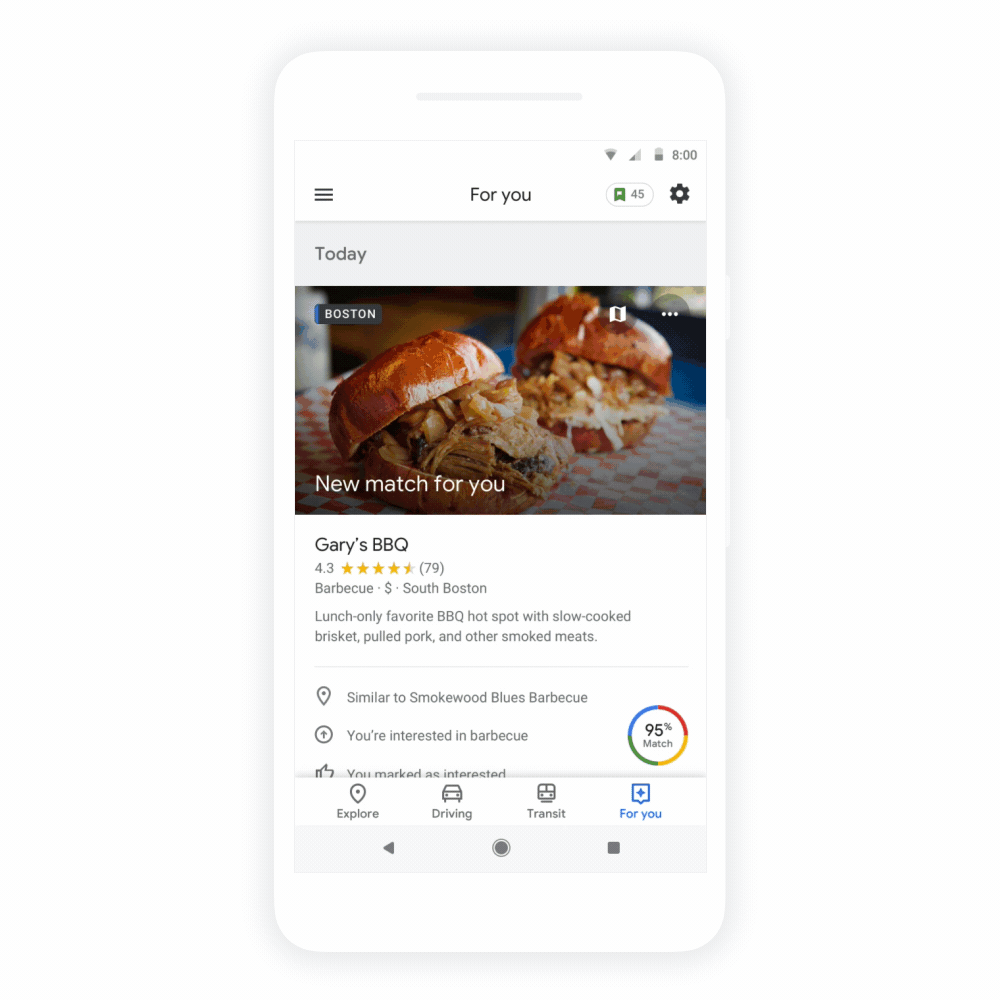 You can find all of the new changes in the redesigned Explore tab of the app. Most importantly, users can find recommendations for restaurants, bars, and cafes for any area.
Another great feature is is a number of trending lists from both local experts and Google algorithms.
In the section, you can also view events around your current location.
If you can't get enough of Google Maps, the revamped Explore section brings a nice job of bringing some Yelp-like features to the mix.
Google Maps is designed for the iPhone and all iPad models. It can be downloaded now on the App Store for free.
In early June, during Apple's iOS 12 keynote, the company announced that third-party navigation apps - including Google Maps - will be available to use in CarPlay starting this fall when the software arrives to the public.
FREE
Google Maps
Google LLC