AlertFilm
makes
it
easy
to
find
that
perfect
movie
to
watch
Get
notified
when
your
favorite
film
is
available
to
stream
via
a
number
of
different
services
Connected Theater
March 29, 2016
While the amount of entertainment content available to stream online continues to grow, it gets more difficult to find exactly what you want to watch. But a new app, AlertFlim, is hoping to make movie discovery and viewing a lot easier.
What and where
You can find a movie to watch and where it can be streamed.
The app is designed to make it easy to find a great movie to watch and where to view it.
You can take a look at news about movies and also explore titles that are trending, new in theaters, and new on Netflix.
But the most notable feature is that once you add a movie to a watchlist, you'll be notified whenever the film is available on a number of platforms including Netflix, iTunes, Plex, and others. Developer Shuff is promising to add Amazon Instant Video in a future update.
Getting started is quick and easy. Head over to the Explore tab and take a look at a number of popular films and view information like trailers and the Rotten Tomatoes Tomatometer score. A quick swipe right will add it to the watchlist. You can even search for a specific title as well.
AlertFilm
Shuff
Making discovery easy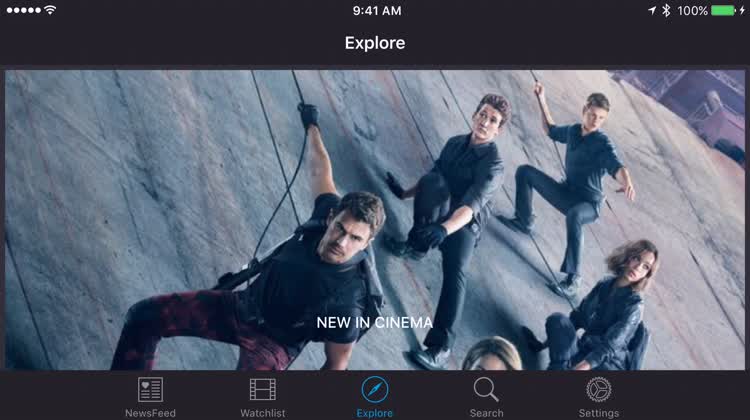 A number of great choices
In the Explore tab, you can view movies currently playing in theaters, what's trending, and new titles on Netflix. Simply swipe right to add it to your watchlist.
Search and explore
Searching by title
If the Explore tab doesn't have what you're looking for, you can also search by film title.
Get
AlertFilm
Wrap-up
AlertFilm is designed for the iPhone/iPod touch and can be downloaded now on the App Store for free.
In just a few minutes of using AlertFilm, I definitely came away impressed. The app solves a simple, but frequent, problem that many movie fans have to deal with. It should make movie night a lot more enjoyable. Hopefully, the app will continue to improve over time and add more streaming services.
Free
AlertFilm
Shuff