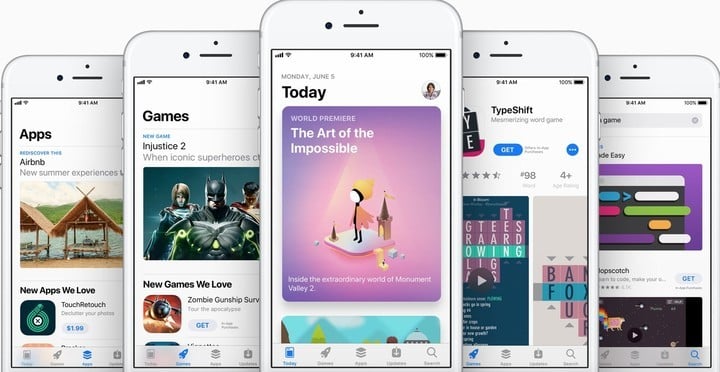 Apple's
Efforts
to
Cleanup
the
App
Store
are
Paying
Dividends
iStores
April 5, 2018
For the first time ever in 2017, the App Store shrank by 100,000 apps and featured 2.1 million titles at the end of the year. That's according to a new report from AppFigures, via TechCrunch.
The company attributed the 5 percent drop in App Store titles to both stricter enforcement of guidelines and many apps being removed after not updating to 64-bit support.
Interestingly, the number of new apps submitted by developers also dropped in 2017. The 755,000 new submissions marked a 29 percent drop from the previous year.
With the introduction of iOS 11 in September, Apple unveiled a completely redesigned store with a bigger focus on discoverability and curation.
While the App Store has seen a drop in apps, Google Play for Android devices continues to see more growth. More than 1.5 million Android apps were released in 2017 and Google Play had 3.6 million apps at the end of 2017.