AppAdvice
Game
Brief
Take
a
trip
down
Market
Street,
prepare
for
an
epic
battle,
cultivate
trees
and
more
July 24, 2015
Mobile gaming has been a huge hit with iOS, and we cover dozens of games each week here at AppAdvice. We know that sometimes it's hard to keep up with all of the awesomeness in the App Store, so we're bringing you the highlights of the mobile gaming scene each week in our weekly Game Brief column. This is your guide to the hottest new games available on your iOS devices.
So sit back, grab your favorite beverage of choice, and get ready to check out some cool games. Enjoy!
Take a trip back in time to Market Street in 1906
Take a trip back in time to Market Street in 1906
Take a trip down memory lane with A Trip Down Market Street.
A Trip down Market Street
Alexander Fedoseev
A Trip down Market Street will test your visual memory
Are you familiar with an old time capsule from 1906 San Francisco entitled "A Trip Down Market Street?" If not, it is essentially a 13-minute film that was recorded by mounting a movie camera on the front of a cable car that traveled down San Francisco's Market Street, and this footage showed many details of the daily life in the city more than 100 years ago. Today, you can test your visual memory by playing a game with the same name.
In the A Trip Down Market Street game, players are able to watch the original movie, but take note — the film will be paused periodically so it can ask you some questions about what you've seen. While it may be a lot to take in since there was a lot happening in the movie, A Trip Down Market Street is a great way to test your perception and memory. An example of a question that may be asked is whether the Ferry Building had one or two towers at the time.
While the game itself is a test of your memory skills, A Trip Down Market Street is also interesting since it has the original footage, and gives players a glimpse of a time between horse-drawn carriages and the automobile. I've only started the game so far, but I'm finding it to be relaxing, and a great way to see what San Francisco was like back in the day. I like games that test my memory, since mental exercise is always good for you, and this one is a great way to do that while getting a dose of history.
A Trip Down Market Street is available on the App Store for free for the first third of the trip and it has no ads, You can purchase a "ticket" through in-app purchases to get the full trip all the way to the famous Ferry Building.
For more about A Trip Down Market Street, check out Jeff Byrnes' article.
Get
A Trip down Market Street
Plan, match, and defend your tower from enemy troops and monstrous beasts
Plan, match, and defend your tower from enemy troops and monstrous beasts
The Long Siege is a fast-paced match-three with RPG and real-time strategy. Are you up for the tough battles ahead?
The Long Siege
ANOMALY STUDIOS PTE LTD
The Long Siege is an addictive and challenging match-three RPG puzzle with real-time strategy
In the mood for a match-three puzzle game with a dash of real-time strategy and RPG mixed in? Then you're in for a treat with The Long Siege.
In The Long Siege, players are greeted with a gorgeous cartoonish art style that is vibrant, rich in detail, and features bouncy unit characters. The environments change more as you progress through the game, and there is even dynamic weather and day-and-night cycles that let you clearly see how far you've come along. There is a soothing classical soundtrack that plays in the background, which should help you focus on the gameplay itself.
In The Long Siege, players make matches to summon out units from their tower to defeat enemy forces and smash through their defenses. If you make a match of three for the warrior (sword), archer (bow), and mage (staff), you will get a unit who marches forth and attacks. Get a match of four or more and you'll summon a giant version of that unit with more health and damage output. There are also other tiles that you can match for boosting your defense and possibly gaining some health back, coins, and making repairs to your tower. It's important to keep the repairs coming when they are needed, because you cannot summon more units if your tower is damaged. Matches will get you cannon tiles, which are useful for enemies with shields and other defense mechanisms, and great for emergencies if you have no units out and the opposing team is closing in.
Rather than let players swap adjacent pieces or drag a tile around anywhere on the board, The Long Siege only lets you move lines (rows or columns) of tiles at a time. This limits your choice of matches and makes you think more strategically about what you need. You are also not able to move lines once a match or combo is in progress, so think carefully before matching.
The game has several towers for players to obliterate their way through, with tougher enemies and bosses as you get further along. A set of three objectives make up a "quest," and if you can clear these goals while getting through a tower successfully, you'll be rewarded handsomely. The game has a mix of gold coins for tower upgrades, while character points are used for increasing unit health and damage output, and ranking them up means new skills that they can use in battle.
I've been playing The Long Siege for several days now, and it's one of my favorite games this year. I'm a sucker for awesome match-three RPG strategy games, and this one fits the bill perfectly. It gets fairly difficult at times, but I keep coming back for more, determined to get past the points I'm stuck at. If you're a fan of match-threes, RPGs, and real-time strategy games, then this is one worth checking out.
The Long Siege is available on the App Store as a universal download for $1.99.
For an even more in-depth look at The Long Siege, don't miss my full review.
Get
The Long Siege
How fast can you roll?
You'll have to be quick and agile to win.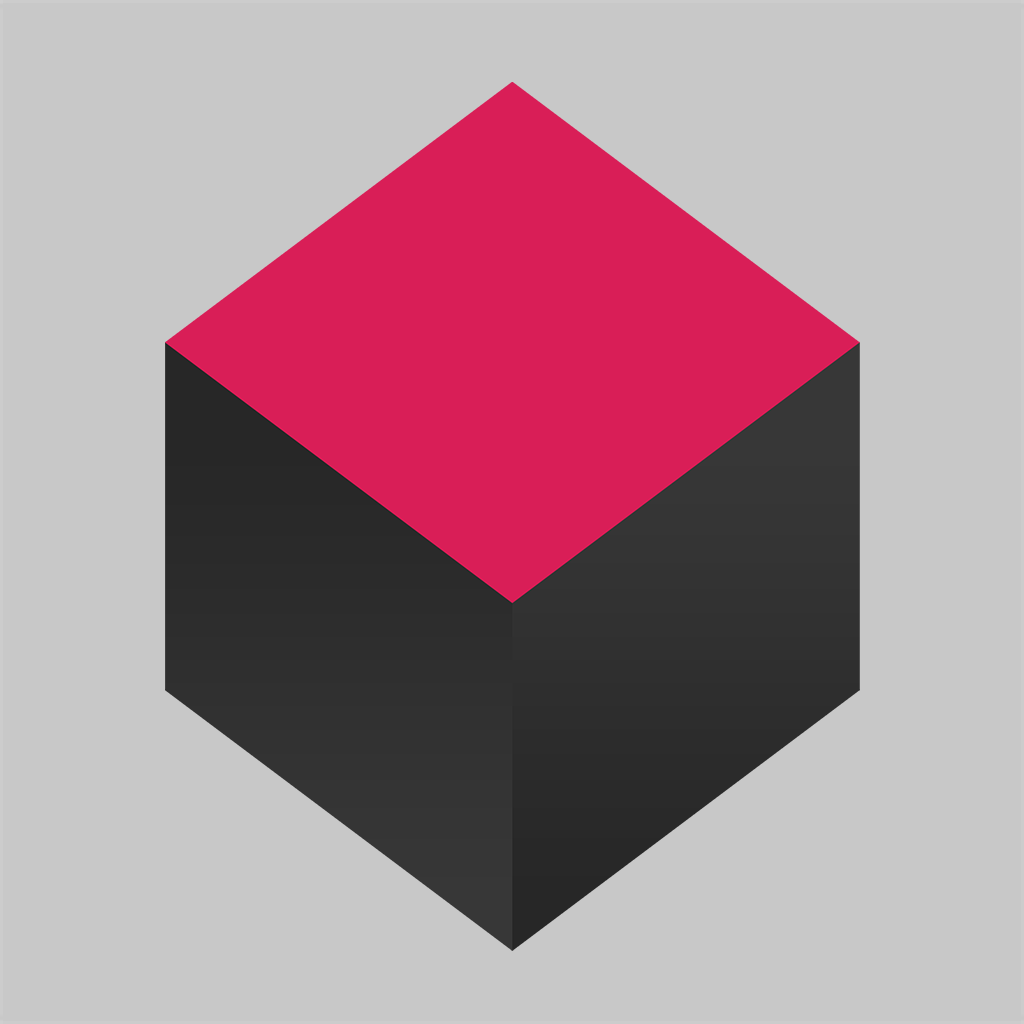 Cublast
ThinkFast Studio
Cublast is a fun arcade game that tests your agility
Prefer a fast-paced arcade game instead? Then you should check out Cublast.
Cublast sports a clean, minimalistic style that is sure to please. The multiple shades of gray, sharp blacks, and vibrant pinks blend together beautifully with a touch of 3-D rendering. Animations are smooth, and the tranquil soundtrack is a joy to hear.
There are four chapters in Cublast, along with a separate tutorial level that shows you the basics. Each level has a time limit, so players have to move fast to get the circle from start to finish. Up to three stars can be earned by collecting the "Blastpoints," which are the colored blocks that are scattered around a stage. You need to get at least a few of these anyway to open up the end point, which is marked by the colored triangle nestled into a cutout on the platforms. If you run out of time, hit an obstacle, or fall out of bounds, then you have failed and need to try again.
The game has simple and intuitive controls, as you just tilt your device to move around and tap to jump. The ball can cling onto walls and jump off of them, but you'll need to be careful — the ball can only jump once off of a surface, so you need to make it count.
I'm always up for an intense arcade game, so Cublast is a top pick from the genre this week. I'm rather fond of the visual style and music, and the controls are pretty easy and straightforward, though you may look a bit silly playing the game in public. Putting a time limit on each level makes it all the more challenging, so Cublast is just made for speedrunning. Make sure to check this one out if you want some arcade action this week.
Cublast can be found on the App Store as a universal app for free. There are in-app purchases for additional themes, and more stages are coming in the future.
Get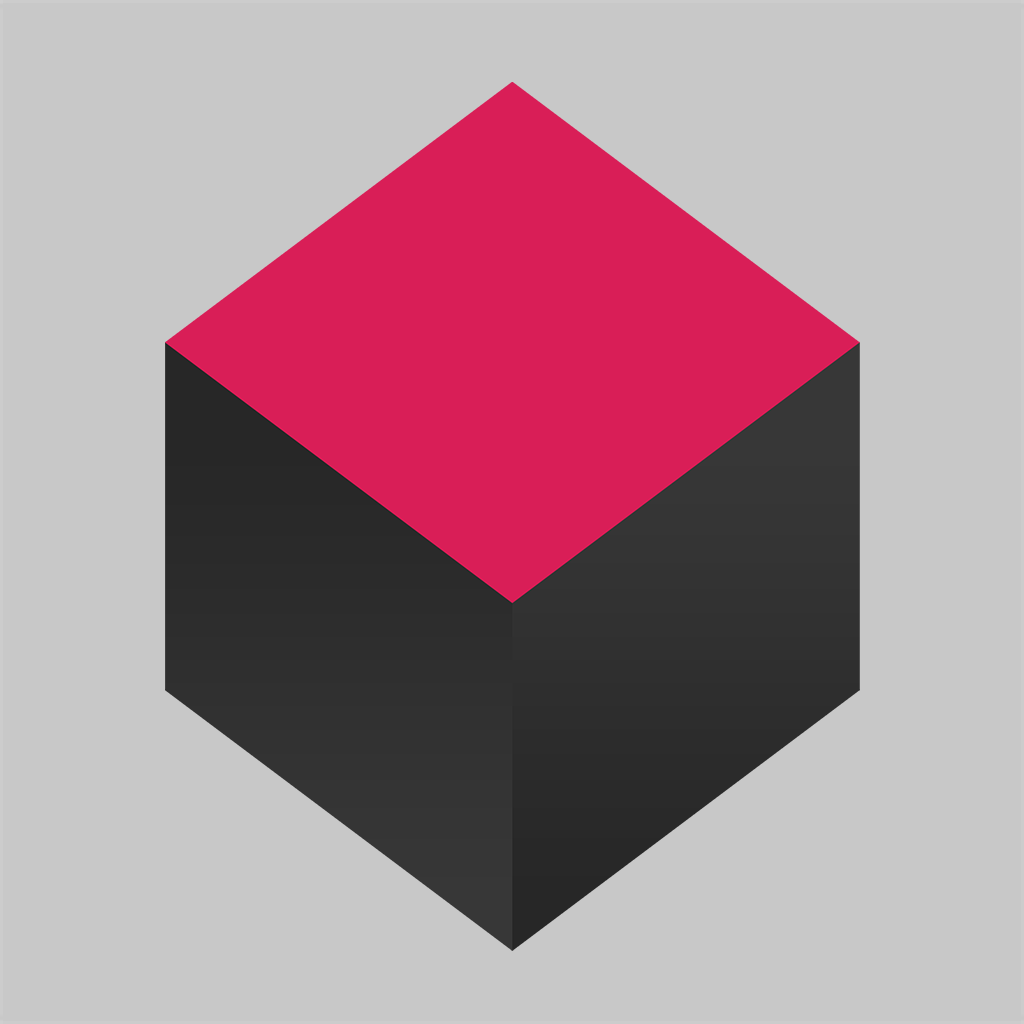 Cublast
For more about Cublast, check my original review.
Grow a digital tree and turn it into a work of art
Grow a digital tree and turn it into a work of art
Grow a tree and help it reach the sunlight in this artistic game.
Prune
Joel Mcdonald
Prune is a zen-like game about cultivation and growth
Looking for a game to help you unwind over the weekend? Then you should check out Prune, a fantastic new game that leans towards more art than game.
Prune features a beautiful art style that is minimal yet stunning. The vibrant colors and deep blacks have great contrast with the creamy beige of the sunlight, and there are subtle textures that give the game a bit of depth. The calming soundtrack is an audible treat, and I recommend getting a good pair of earbuds to immerse yourself in this lovely world.
There are several different chapters and levels in Prune, and you have to clear each stage before you can move on to the next. The goal is straightforward: grow a tree and shape it properly so that it can reach the sunlight in a dark, hostile world. When the tree reaches sunlight, flowers begin to blossom on the branches, and the diamonds in the sky start to light up along with them. If enough of the diamonds are lit, then you'll move on.
Controls in Prune are simple and just require one finger. Just swipe up from the ground to plant a tree and watch it grow. If you put a bit of a curve in the initial swipe, it will grow in that direction. To trim the branches, swipe across them to cut them, which can allow the rest of the tree to grow. It is an art, like bonsai trees — you have to perfect the trimming for the tree to reach its full potential.
There are an infinite number of trees that you can plant on each level, so if you fail, just try again. The game starts off easy, but things do get more challenging as you go. Still, the game is relaxing and just a great way to unwind after a long day or week.
I am in love with Prune, because I'm a big fan of games that can be considered art, rather than just another game. Prune looks extraordinary, sounds great, has optimized controls, and makes you feel like an artist as you play. If you are looking for a game that you can show off to others, then definitely pick this one up.
Get
Prune
For a closer look at Prune, make sure to check my full review.
Show those stupid zombies who's the boss
Show those stupid zombies who's the boss
Enjoy wacky characters and insane new ways to kill zombies.
Stupid Zombies 3
GameResort LLC
It's time to save your brain by shooting Stupid Zombies 3
To finish things off this week, how about blowing up some dumb zombies? If you're in the mood for some explosive zombie-killing action, then you should check out Stupid Zombies 3.
This is the latest installment of the Stupid Zombies trilogy, and it comes with a ton of new improvements over the previous two games. First, there are plenty of new characters that you can play as, such as the slick-haired shotgun man, a fiery pyromaniac girl, and even a grenade-launching grandma — she doesn't have time for stupid zombies on her lawn! The unique attack style of each character is sure to bring a smile to anyone's face.
On top of new characters, there are also new weapons and methods of killing zombies. For example, you can crush them using crates, tires, and whatever other junk you can come across. To maximize the damage from these items, you should angle your shot so that it ricochets and gets as many zombies as possible.
Halloween is coming up in a few months, but let's be honest: it's never too early to blow up some zombies. I'm getting a kick out of the crazy action that the game contains, and the controls are simple enough. While the previous games were paid (Stupid Zombies and Stupid Zombies 2 are still available on the App Store), Stupid Zombies 3 is going the freemium route, with some ads and in-app purchases for power-ups and upgrades to help you kill more zombies. Regardless, it's possible to still enjoy the game without paying a dime.
Stupid Zombies 3 is on the App Store as a universal download for free with in-app purchases.
Get
Stupid Zombies 3
For more about Stupid Zombies 3, check Jeff Byrnes' article.
Editor's Choice: Prune
Our top pick this week goes to Prune.
There were several titles this week that I am loving a lot, but Prune takes the cake. It's a relaxing puzzle game in its own right, but the style and flair of it makes it stand out above the rest. There's always been the argument that games aren't art, but Prune is another fine example that proves that statement wrong. Prune is a distinctive zen-like puzzle that has a deeper meaning, which is about growth and cultivation in a sterile world. In fact, the game has a hidden story that you'll uncover as you go through the game, so it is worth your time to play.
So what are you waiting for? Go out and get pruning.