WSJ:
The
Real
Reason
For
the
Apple
AirPods
Delay
Is
Finally
Uncovered
December 9, 2016
They were first announced in September. However, just over two weeks before Christmas Day, Apple's long-expected AirPods headphones have yet to arrive on store shelves. Now we may know the reason for the Apple AirPods delay thanks to The Wall Street Journal.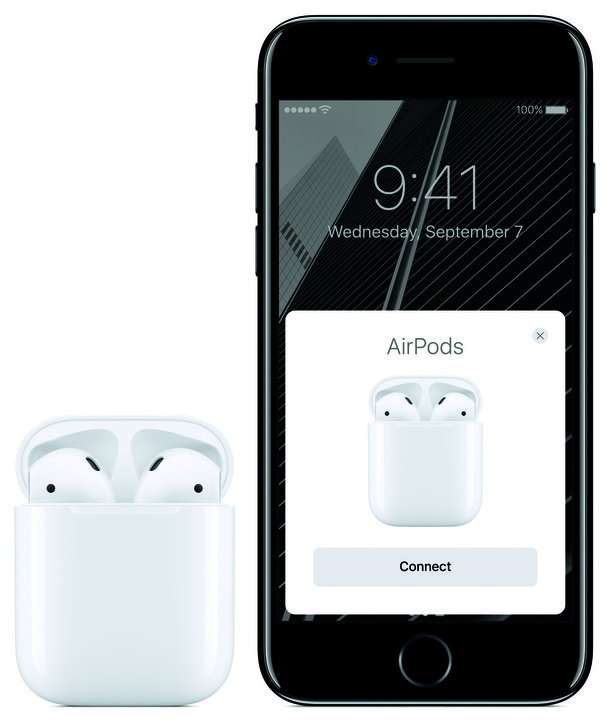 Here's the big takeaway from a Friday, Dec. 9 report:
A person familiar with the development of the AirPod said the trouble appears to stem from Apple's effort to chart a new path for wireless headphones. In most other wireless headphones, only one earpiece receives a signal from the phone via wireless Bluetooth technology; it then transmits the signal to the other earpiece.
Further,
Apple has said AirPod earpieces each receive independent signals from an iPhone, Mac or other Apple device. But Apple must ensure that both earpieces receive audio at the same time to avoid distortion, the person familiar with their development said. That person said Apple also must resolve what happens when a user loses one of the earpieces or the battery dies.
The $159 AirPods were first announced at the iPhone 7 event on Sept. 7. At the time, Apple promised to release the truly wireless headphones by the end of October. On Oct. 26, Apple announced that the AirPods had been delayed, noting, "we need a little more time." They didn't mention whether hardware or software issues were behind the delay.
The Apple AirPods delay is Apple's first since the white iPhone 4 arrived. Though announced it June 2010, that model didn't actually ship until the following spring. The black arrived as scheduled.
Though there's still time for the Apple AirPods to arrive before the end of the year, that's looking increasing unlikely. Perhaps Patrick Moorhead, principal analyst at Moor Insights & Strategy says it best:
It is an absolute black eye that (AirPods) missed the holidays.
I would definitely agree.
For more on the Apple AirPods, see: