Apple
Fumbled
the
iPhone
7
Launch,
Again
Bleary-eyed
and
angry
on
this
Friday
At 12:01 a.m. PDT, it's likely that millions of people attempted to log onto Apple's website to order an iPhone 7 or iPhone 7 Plus. At around 12:06 a.m., the Apple online store finally came alive (at least for me, although others have told me they had a longer delay). By 12:08 a.m., I was ready to buy my jet black iPhone 7 Plus.
That's when I noticed the estimated delivery date: "September 27 – September 29." That estimate wouldn't do, given that I write about Apple products. I needed an iPhone 7 on launch day, which is Friday, Sept. 16.
By 12:10 a.m., I selected my second choice, a regular black iPhone 7 Plus with 128GB. My order was sitting comfortably in my Apple Store app shopping bag. My caffeine-induced thumb and Apple Pay did the rest. At 12:11 a.m., I received my order confirmation email.
When I placed the iPhone in my virtual shopping cart, the delivery date clearly showed "Sept. 16." My email receipt stared back at me with a different, familiar delivery window, "September 27 – September 29."
Anger had now replaced frustration.
Instead of falling back asleep (it was now 3:12 a.m. my time), I went back into the Apple Store app to see what the current delivery date was for each handset. It wasn't pretty. Within seconds, many of the iPhone 7 Plus models pushed into October. From there, many started showing a delivery window into November.
And then I remembered Apple's proclamation hours earlier saying that they would no longer publish first-weekend iPhone sales numbers. It all started to make sense.
I'm sure some people who preordered around the world will receive their new handset on launch day. Others will probably find luck on Sept. 16 in Apple retail stores. However, it's fairly obvious that Apple had no intention of delivering most iPhone 7 models next week.
In 2015, Apple announced the iPhone 6s on Wednesday, Sept. 9. Preorders began three days later, on Saturday, Sept. 12. Noticeably, the official iPhone 6s launch day was Friday, Sept. 25.
There should be a carpet waiting for whoever decided on Sept. 16, 2016, as the iPhone launch date. It's obvious this date was never feasible for the majority of preorder customers. Most of these, I would suspect, are among Apple's most loyal customers. Perhaps because of this, Apple honestly doesn't care about playing a little game of deception.
Delivery dates for iPhone Plus models, 9:10 a.m. EDT, Sept. 9, 2016
Jet Black, All Models
November
Black, All Models
2-3 weeks
Silver (32 GB)
September 27
Silver (128GB, 256GB)
2-3 weeks
Gold (32 GB)
September 27
Gold (128GB, 256GB)
2-3 weeks
Rose Gold, All models
September 27
Apple's biggest fans always want new goodies as quickly as they can. That means on launch day for many of us. But as the original Apple Watch launch and this morning's debacle have proven, reality and expectations are no longer the same.
Not too long ago there was a gentleman's agreement between Apple and its most loyal customers: Get up early (or stay up late) to place your order, and get your device on launch day. Poorly managed expectations and delivery dates that change behind the scenes has become the norm.
And it didn't have to be this way. Instead of promising new iPhones just 10 days after announcement day, Apple could have pushed out the official launch date another week just like they did last year. Instead, Cupertino elected to perform an annoying game of bait and switch.
Will this fumble have any effect on future iPhone purchases, especially from Apple's long-term customers? Of course not, because we're loyal. Still, this doesn't mean we have to be happy about it.
About those AirPods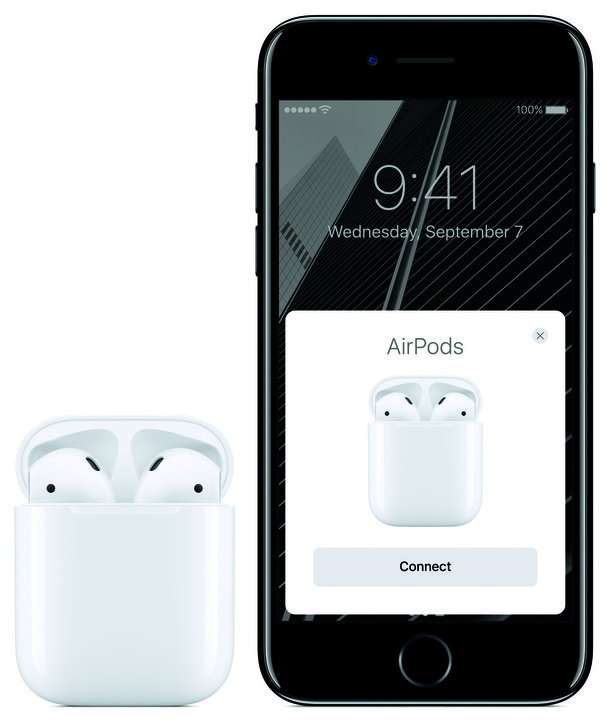 One other point to note:
Rumors had suggested users would be allowed to choose the new AirPods as part of an order bundle with the new iPhone. You can't even preorder the earbuds and they aren't expected to arrive until sometime in October.
What's up with that?