Music
Apps
For
Music
Junkies
Turn
your
iOS
device
into
a
pocket
music
machine
with
these
apps
Best Music Apps
August 25, 2015
Music has been a huge part of iOS since the very beginning, even before it was called iOS. In fact, if you'll recall, the iPhone was introduced as an amalgamation of a phone, an Internet communicator, and an iPod, i.e., a music player. Since then, the iPhone, along with the other iOS devices that were introduced later (the iPod touch and the iPad), has positively evolved with features and capabilities that contribute to its reputation as a music-oriented device via music apps.
Over the years, it has become apparent that most of these features and capabilities are possible through third-party music apps. Of course, there's the ability to stream music on demand via the likes of Spotify and Rdio, most of which predate Apple's relatively nascent music streaming service. And there are various other music-focused abilities available only through a number of music apps, some of which are highlighted in this list.
This list of 12 music apps seeks to prove that for anyone who identifies as a music junkie, iOS is simply the platform to be on.
Listen to your music library
Ecoute
Ecoute
The built-in Music app on iOS is a decent music player, with the sort of minimalist design you've come to expect from Apple. But if you want a more beautiful music player with a decidedly gesture-based interface and a clear focus on your music (as opposed to including the clutter that is Apple Music), check out Ecoute.
Ecoute - Beautiful Music Player
Louka Desroziers
Filters and search
Ecoute, which takes its name from the French for "listen," lets you easily access and listen to your music library with filters for albums, artists, compilations, composers, genres, playlists, and songs. It even lets you listen to podcasts and audiobooks. Looking for something in particular? Just swipe down to search.
Share, scrobble and sort
While playing a song, Ecoute lets you load its lyrics, tell your friends you're listening to it via Facebook and Twitter, and "scrobble" it to your Last.fm account. The app also features a handy queue manager.
Release date
Aug. 20, 2012
Compatibility
iPhone and iPod touch
Software requirement
iOS 6.0 or later
Get
Ecoute - Beautiful Music Player
You may also scrobble using Last.fm's official app
Free
Scrobbler for iOS
Last.fm
Tune in to live radio
TuneIn Radio
TuneIn Radio
Even with the myriad music tracks residing in your library, you might still want to listen to what's riding the airwaves. Don't have a conventional radio? No problem. There's this thing called Internet radio and there's this app called TuneIn Radio.
TuneIn Radio - Stream Live Radio
TuneIn
Browse and search stations
Tune in to the recommended stations or browse stations at your leisure across various categories. You can also search for stations, artists, and shows.
Tune in and chime in
While streaming a station or show, you can find more information, share what you're listening to, and chat or "echo" with the hosts and your fellow listeners.
Release date
November 2010
Compatibility
iPhone, iPod touch, and iPad
Software requirement
iOS 7.0 or later
Price
Free, with in-app purchases starting at $4.99 for Premium with no ads
Get
TuneIn Radio - Stream Live Radio
If you want the ability to record and play back content, get TuneIn Radio Pro
$9.99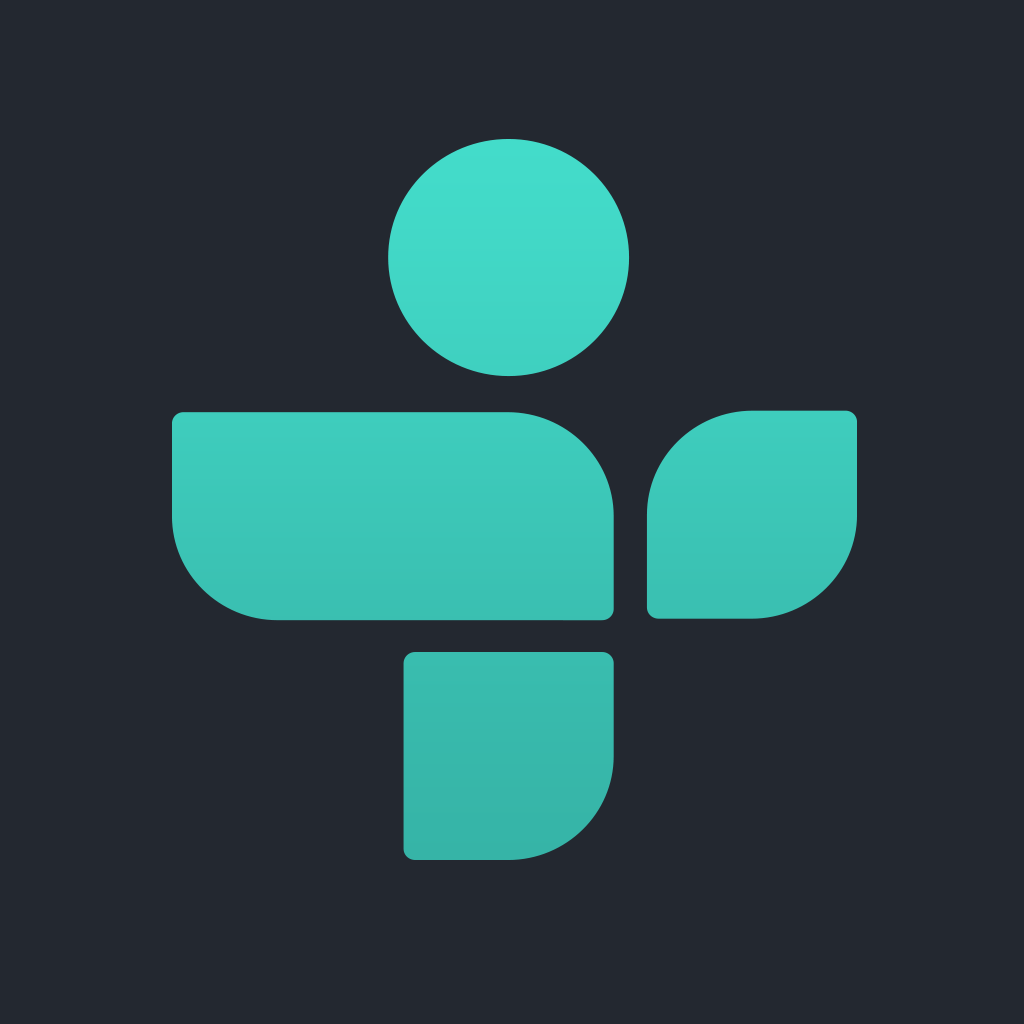 TuneIn Radio Pro
TuneIn
Watch the new MTV
Vevo
Vevo
Remember when MTV actually meant what its name stood for: Music Television? Ah, those were the days, when MTV played music videos back to back to back to back. Now, there are hardly any music videos in the channel's programming, which instead favors reality, animated and scripted shows. Thankfully, you can search and watch music videos anytime on YouTube. Better yet, you can just use the official iOS app of the service that provides those music videos, Vevo.
Vevo - Watch Music Videos
VEVO LLC
Discover music videos
Vevo's slick interface encourages you to discover music videos, from highlights to premieres, from top artists to top playlists. Want to watch music videos under a certain genre, be it pop, hip-hop, classical, or rock? Just use the app's genre selector.
Watch and listen nonstop
Say goodbye to MTV and hello to Vevo TV, Vevo's 24/7 music streaming channel featuring music videos and special programs. You can also watch and listen to music videos nonstop even as you continue browsing in the app by simply minimizing the music video player.
Release date
Aug. 20, 2010
Compatibility
iPhone, iPod touch, and iPad
Software requirement
iOS 7.0 or later
Get
Vevo - Watch Music Videos
Vevo hosts many of the official music videos available on YouTube
Free
YouTube
Google, Inc.
Name that tune
Shazam
Shazam
We've all been there (hearing a song we like) and done that (trying to figure out what it's called and whom it's by to no avail). Fortunately, now we don't have to ask around or scrape the tip of our tongues to know the title of and the artist behind a currently playing song. Now we just have to summon Shazam.
Shazam
Shazam Entertainment Limited
Identify music automagically
You just have to let Shazam listen to a few seconds of a song to recognize it. Then, you can learn more about the song, purchase it on iTunes, or listen to it in full via Spotify, Rdio, or Apple Music.
Explore more
Turn on Auto Shazam to have the app continuously listen for music, even after you leave the app or if your phone is locked, and automatically identify songs. Also, check out your previously Shazammed songs and see what your friends and users from around the world have been Shazamming.
Developer
Shazam Entertainment Ltd.
Release date
July 10, 2008
Compatibility
iPhone, iPod touch, and iPad
Software requirement
iOS 7.0 or later
Price
Free, with $6.99 in-app purchase for Encore
Get
Shazam
Shazam is also available in an ad-free Encore version
$6.99
Shazam Encore
Shazam Entertainment Limited
Did you know that Shazam is integrated into Siri? Just ask Siri, "What's this song?" or tell Siri to "name this tune."
Shazam has a worthy competitor in the form of SoundHound
Free
SoundHound + LiveLyrics | Search, Discover and Play Music
SoundHound, Inc.
Learn the lyrics
Musixmatch
Musixmatch
You may not know it, but you've probably thought up or blurted out a mondegreen on more than one occasion. A mondegreen, by the way, is a mishearing or misinterpretation of a phrase, usually a song lyric. If you want to stop perpetuating mondegreens and be adequately informed about the lyrics to your favorite songs, just get along and sing along with Musixmatch.
Musixmatch Lyrics Finder
musiXmatch srl
Look, ma, no more mondegreens!
Using Musixmatch's song recognition feature powered by Gracenote, you can tag a currently playing song and instantly bring up its lyrics — automatically synced with the music. You can then favorite the song for quick access, share the song, and even create a shareable card containing striking imagery and a lyric from the song.
Perfect match for Apple Music
If you're playing a song on Apple's Music app, whether it's from your music library or Apple's music streaming service, you can bring up the lyrics to that song with just a swipe. Correction: bring down. Just swipe down from the top of the screen to view the Notification Center and look for the lyrics in Musixmatch's Today widget. (To enable the widget, tap Edit in the Today view and tap the plus button beside Musixmatch.)
Release date
Aug. 16, 2011
Compatibility
iPhone, iPod touch, and iPad
Software requirement
iOS 7.1 or later
Price
Free, with in-app purchases starting at $3.99 for Premium subscriptions featuring TV mirroring
Get
Musixmatch Lyrics Finder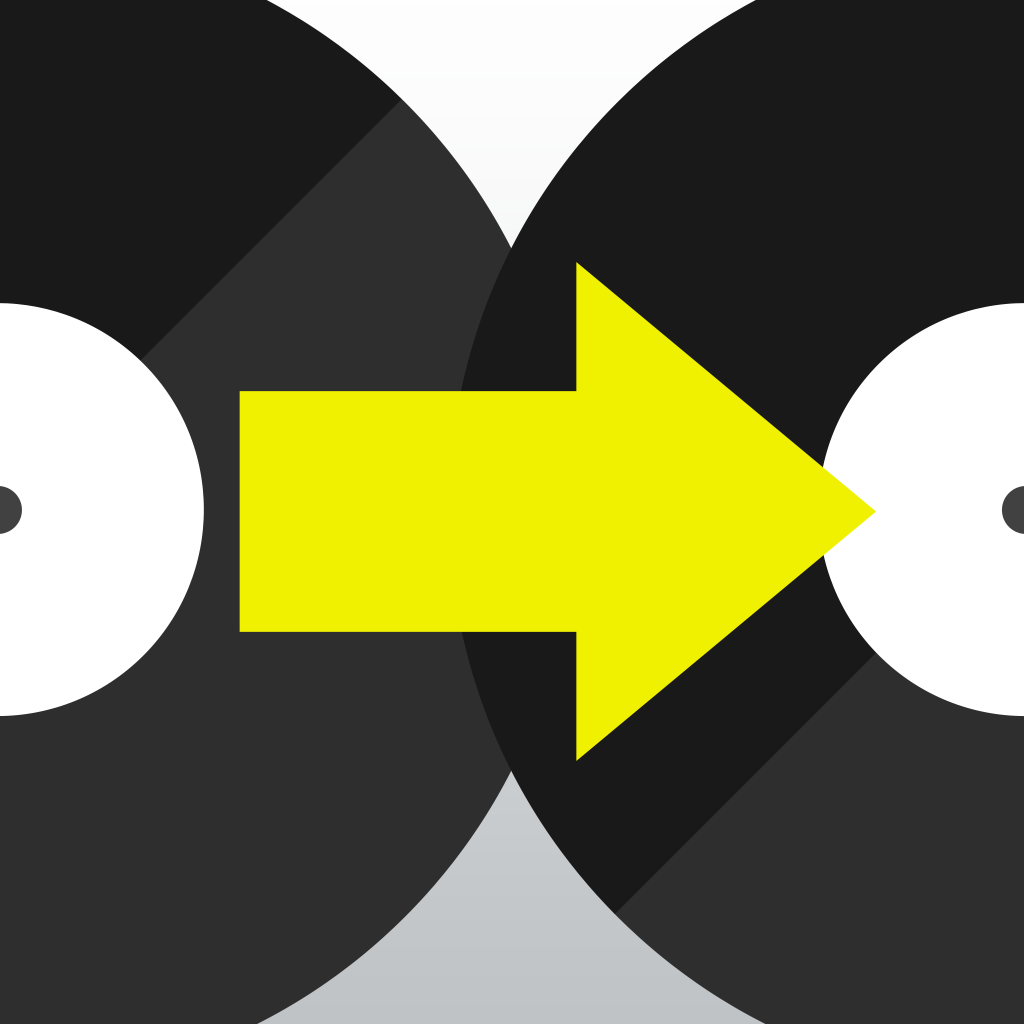 Know why something sounds familiar
WhoSampled
WhoSampled
More often than not, it's neither by accident nor by devious design that a song, or a portion thereof, sounds a lot like another song. It's simply because the song is a cover or a remix of another song, a mashup incorporating two or more different songs, or a track containing samples of other songs. In any case, be it a cover, a remix, a mashup, or a work that includes samples, a "derivative" song can be easily described in terms of its component songs using WhoSampled.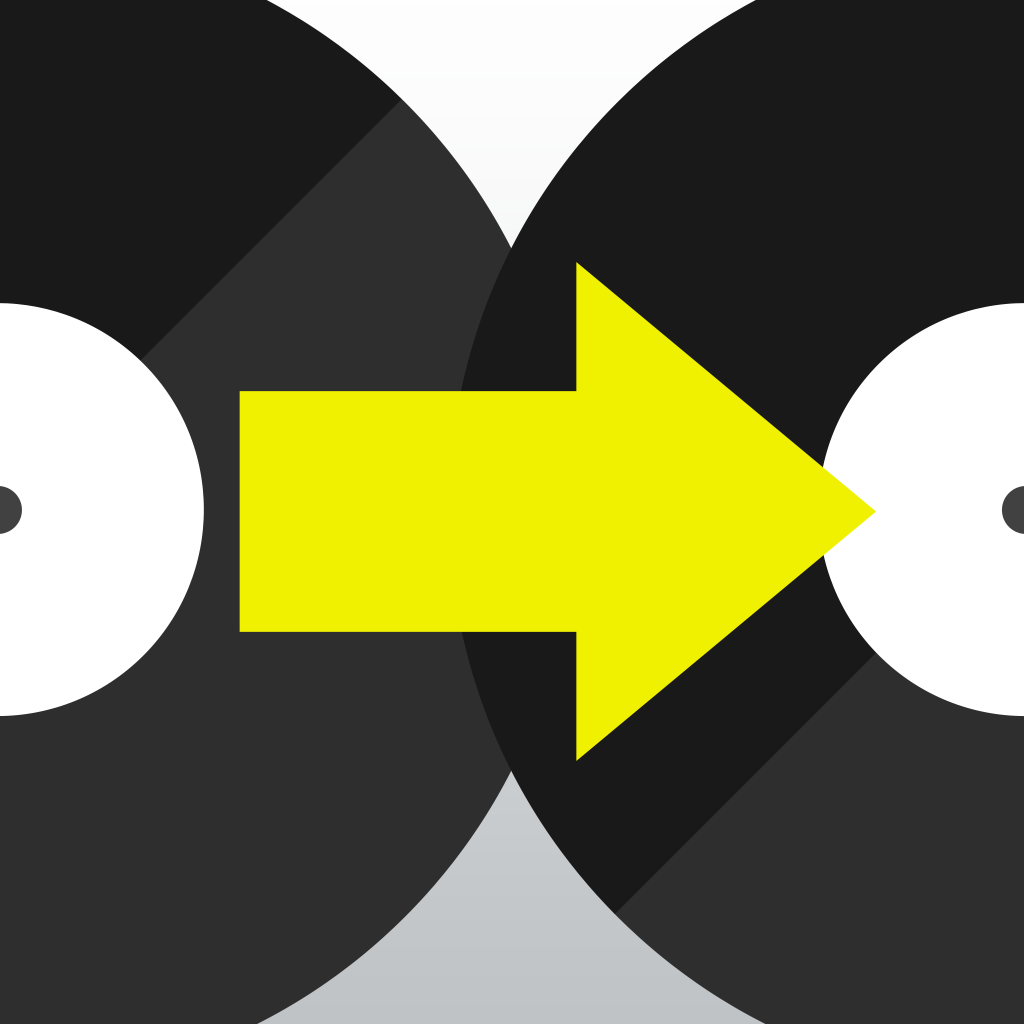 WhoSampled
WhoSampled.com Limited
Who sampled who?
Does a song sound familiar? Just search for it in WhoSampled's database and instantly find out why. For example, the WhoSampled page for Rihanna's "Cheers (Drink to That)" confirms that it features an interpolation of Avril Lavigne's "I'm With You." It even tells you where the sample appears and lets you compare the two songs side by side with their respective music videos to boot.
Samples, remixes and more
Aside from searching for a particular song, you can let WhoSampled scan your library to surface the tracks that contain samples or are covers, remixes, or mashups. You can also check out the WhoSampled charts for the top-rated samples, covers, and remixes.
Release date
June 19, 2012
Compatibility
iPhone and iPod touch
Software requirement
iOS 4.3 or later
Get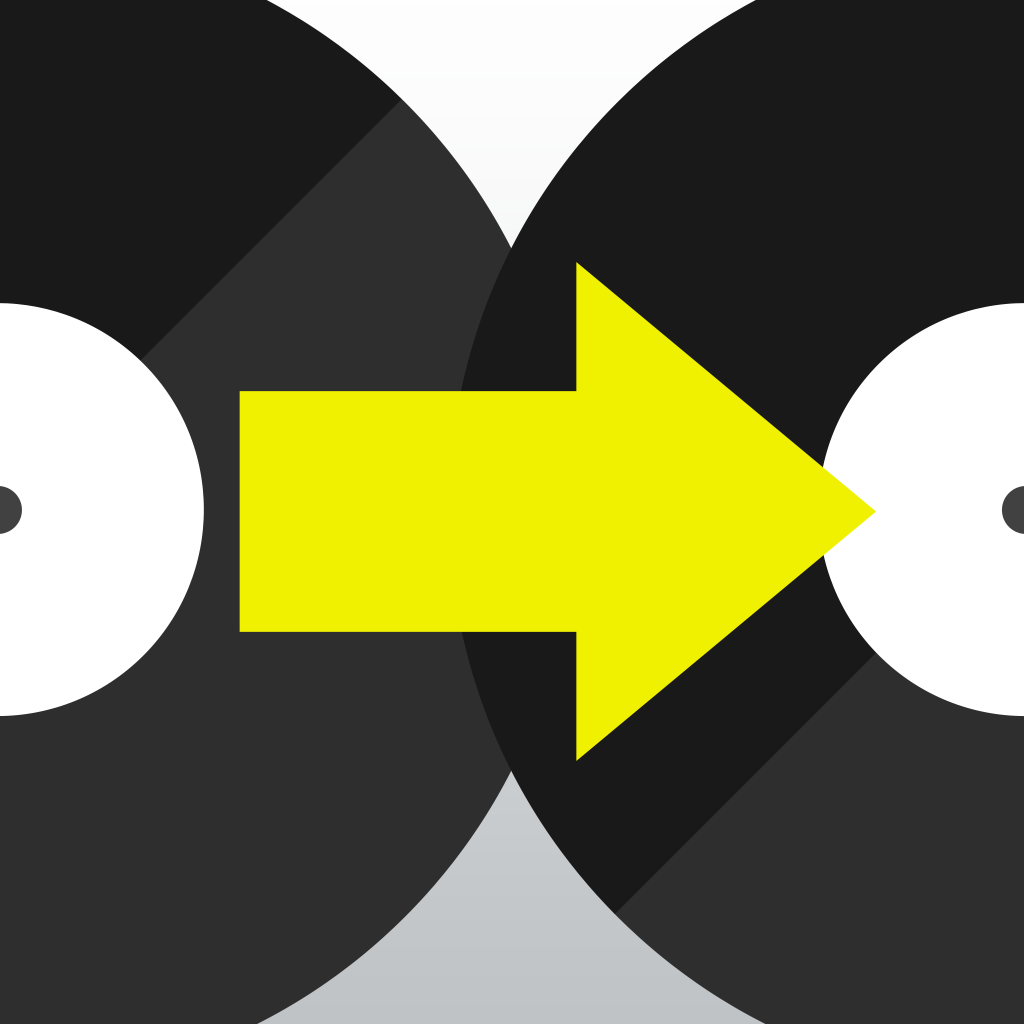 WhoSampled
Experience music live
Songkick Concerts
Songkick Concerts
If you consider yourself a music junkie (but of course you do, otherwise you won't be reading this), you probably enjoy going to concerts. And now more than ever, keeping up to date with and buying tickets to your favorite artists' live shows is trouble-free, especially with your iOS device and the Songkick Concerts app.
Songkick integrates with the likes of Ticketmaster and StubHub, which offer tickets for sports events and other shows in addition to concerts
Free
Ticketmaster - Tickets for Concerts, Sports, Broadway, Festivals, Upcoming Events, Shows & Games
Ticketmaster L.L.C
Free
StubHub Music – Buy Concert Tickets, Discover Local Events, Tours & Festivals Nearby Venues
Stubhub, Inc
Check out the Netflix for concert films
Qello Concerts
Qello Concerts
You need not actually attend concerts to enjoy concerts. If you don't mind watching recordings of concerts on a screen instead of experiencing them live and in person, you may find to your liking this rather impressive app called Qello, which has been rightfully dubbed the "Netflix for concerts."
Qello Concerts
Qello LLC
Concerts at the tip of your fingertips
Qello boasts an extensive catalog of concert recordings and music documentaries. Check out highlights and new releases, dive into playlists, or browse by genre, artist or decade.
All set with setlists
Qello comes complete with setlists. Watch a concert in sequence, or feel free to jump right into a setlist track. (Can't get no satisfaction? You need an All-access Pass subscription to have unlimited access to Qello content.)
Release date
March 15, 2012
Compatibility
iPhone, iPod touch, and iPad
Software requirement
iOS 7.0 or later
Price
Free, with $4.99 monthly in-app purchase for All-Access Pass
Get
Qello Concerts
Sing your heart out
Sing! Karaoke
Sing! Karaoke
If you'd like to hold your very own mini concert in the comfort of your home and in the company of other singers from anywhere in the world, you can do just that. All you have to do is join the global karaoke party that is Sing! Karaoke.
Sing! Karaoke by Smule
Smule
It's a Smule world after all
Created by the popular music-making app developer Smule, Sing! Karaoke is a global platform for singers, skilled or not. With the app, you can record and upload your renditions of popular songs, and discover those shared by others.
You're in good company
Jessie J, Jason Derulo, and Linkin Park. Those are just a few of the featured artists with whom you can sing right within Sing! Karaoke. Of course, you can also sing all by yourself or with other users (and potential viral hitmakers).
Release date
Aug. 8, 2012
Compatibility
iPhone, iPod touch, and iPad
Software requirement
iOS 7.0 or later
Price
Free, with in-app purchases starting at $1.99 for All-Access Pass subscriptions for the app's songbook
Get
Sing! Karaoke by Smule
Check out Smule's other music-making apps
Free
AutoRap by Smule
Smule
Free
Guitar! by Smule
Smule
Free
Magic Piano by Smule
Smule
$2.99
Songify by Smule
Smule
Share and say it with music
Soundwave
Soundwave
Bono, the famous frontman of the famous band U2, foretold a time when it would be possible to "find out what people are actually listening to." That time came when Soundwave was launched, according at least to the makers of the popular music-sharing app, which makes sharing your music virtually effortless as it automatically captures what you're playing on Spotify, YouTube, and other connected channels.
Soundwave - chat and share music with friends
Soundwave Analytics Limited
Music in app and on the map
Follow your friends and other users from around the world to see and hear what they've been listening to. You can also find out what songs people are playing within a certain area on the map.
Music messenger
Soundwave is also touted as an instant music messenger, and with good reason. With the app, you can chat with your friends and other users and exchange messages as you would in a normal messaging app. But Soundwave goes a step further by letting you share songs and listen to them right within the app.
Release date
June 21, 2013
Compatibility
iPhone and iPod touch
Software requirement
iOS 7.1 or later
Get
Soundwave - chat and share music with friends
Discover the next best thing
Hype Machine
Hype Machine
In addition to listening to new songs and artists at the behest of your friends, you can learn about the best new music through established music blogs. And you'll be hard pressed to find a more excellent aggregator of music blogs than the venerable Hype Machine.
Hype Machine
The Hype Machine, Inc
Follow your favorite music blogs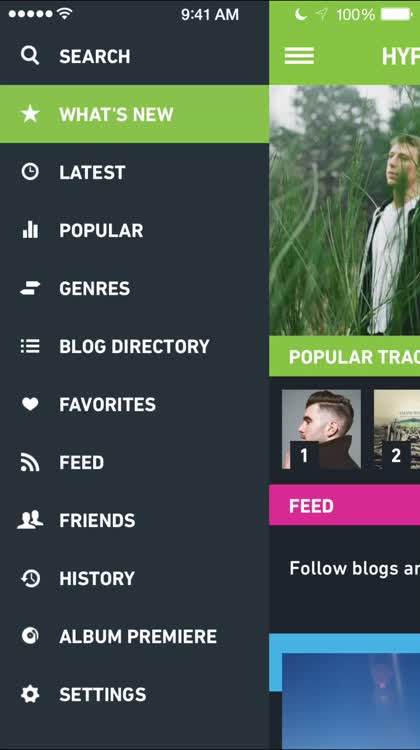 Hype Machine collects the most recently posted songs from hundreds of music blogs and presents them so that they're easy to discover and explore. Got a favorite music blog or two? Follow them to keep abreast of their posts and recommendations.
Browse and play
Browse the latest and most popular tracks and see what your friends have been loving at the moment. You can even stream the featured album of the week in full for free. With Hype Machine, it's easy to find new music to feed into your pocket music machine.
Developer
The Hype Machine, Inc
Release date
May 11, 2011
Compatibility
iPhone and iPod touch
Software requirement
iOS 6.1 or later
Get
Hype Machine