Deezer
Music
Streaming
App
Now
Optimized
for
Apple
Watch
Access
your
Deezer
playlists
right
from
your
wrist
Music
March 16, 2016
Deezer may not be as much of a household name as Spotify or Apple Music. But it actually prides itself in being one of the pioneers in the music streaming business — it was launched in 2007 — and in offering the world's largest online music library — it hosts more than 40 million tracks and 40,000 podcasts.
And now, Deezer is making its music accessible right from the wrist through its official Apple Watch extension, which has just been introduced through the latest update to the official Deezer app for iOS.
Key features
Deezer Music
BLOGMUSIK SAS
Discover music
Deezer features a wide range of music recommendations for you to explore, including top playlists, new releases, popular tracks, and themed mixes.
Go with the Flow
The Deezer app's flagship feature is Flow, which smartly knows what you want to hear and enables you to discover new music. You can customize how Flow works for you by using the like and dislike buttons in the player.
Search to your heart's content
Deezer boasts the largest catalog of music in the world. Find an old favorite or listen to your new earworm by searching for specific tracks, artists, albums, and playlists.
Get
Deezer Music
Now on Apple Watch
With its new update, Deezer has just gained new recommendations for your Flow and support for unlinking devices connected to your Deezer accounts.
But undoubtedly the highlight of the new version of Deezer is the app's optimization for Apple's smart watch.
Have an Apple Watch? Now you can access your favorite music, Flow, and more right from your wrist. Here are the key features of Deezer for Apple Watch:
Flow – Your own personal DJ that knows exactly what you want to hear, utilising the best of man and machine to play all your favourite hits.
Player – Take control and "love" your favourite track or skip to play what you want every time.
Mixes – Let your mood dictate what you want to hear with mixes for every occasion.
Charts – Always stay ahead of what's trending with Top Tracks, Top Albums, Top Playlists, and Top Artists.
My Music – Sync your watch with your iPhone and hear your entire saved music library including favourite tracks, albums, playlists, artists and podcasts.
Force Touch – Press firmly on the display to see your queue list, hit repeat, and play in shuffle mode.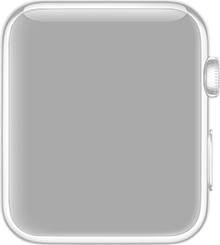 If you can't see the demo embedded above, please click here.
Deezer for Apple Watch is available for iPhone users using iOS 8.2 or later.
Get Deezer
Deezer for iOS is compatible with iPhone, iPod touch, and iPad running iOS 7.0 or later. It's free to download from the App Store, with in-app purchases offered for unlocking Premium+ subscriptions that remove ads, offer unlimited listening, and enable saving music offline.
Free
Deezer Music
BLOGMUSIK SAS
In December, the app was updated with support for Apple's CarPlay, although the integration was made available to Premium+ and Elite subscribers only.
Learn more about Deezer's CarPlay integration