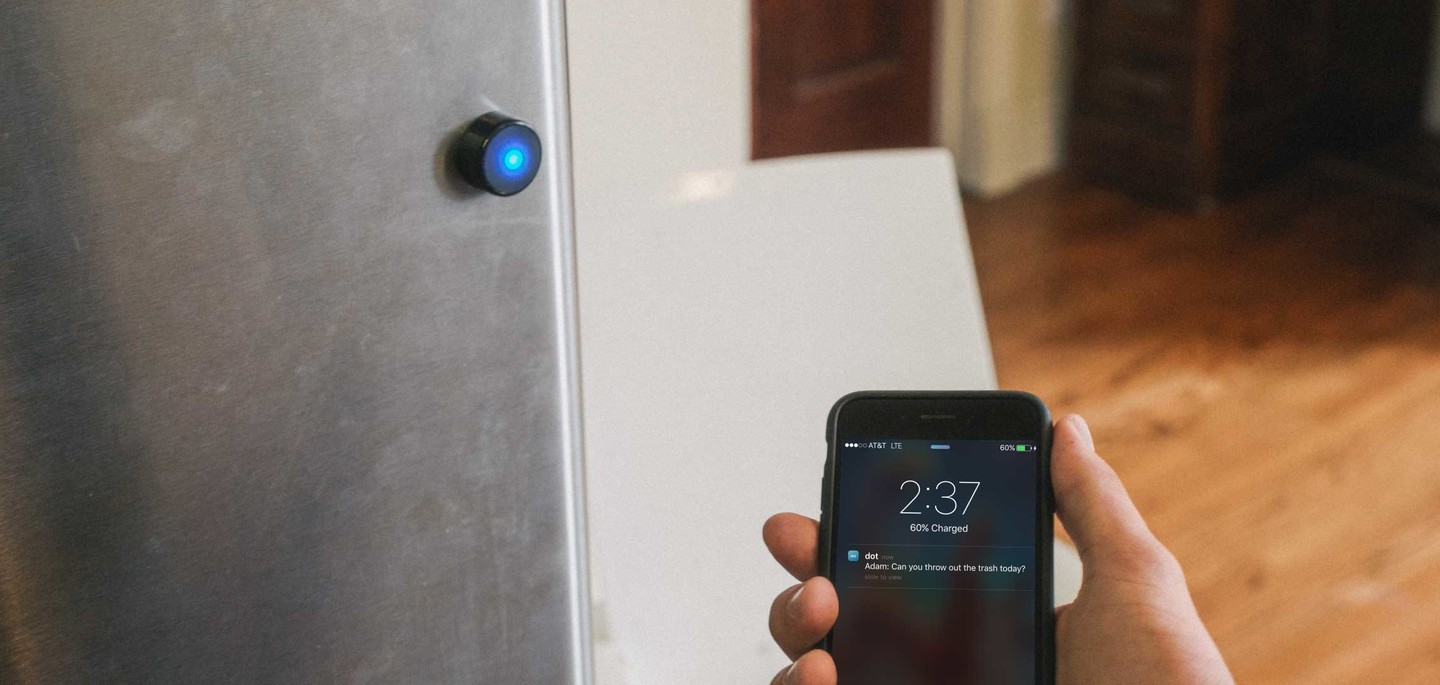 Dot
Wants
to
Make
Your
iPhone's
Notifications
Even
Better
The
small
device
can
provide
location-based
context
to
information
Accessories
August 25, 2016
A new Bluetooth-enabled device – Dot – wants to bring much smarter context to your ever-expanding number of iPhone notifications.
A notification button
Currently seeking funding on Kickstarter, the small round Dot is powered by a battery than can last from six months to a year with normal use and also features an LED that can be customized in a number of colors depending on the situation.
One of the top features looks to be the location tracking that can pin down your position within 200 feet. You can specify what type of notification information that you want to receive in a specific area and even automatically start an app. For example, a Dot placed in your living room can automatically start the Apple TV Remote app and dim the smart lights when you sit on the couch.
Some of the other features include smart home control, digital post-it notes, and more.
Here's a video that describes how Dot works.
Wrap-up
Since it's battery powered, the Dot can even be placed in your vehicle.
Just three days into the Kickstarter campaign, almost $30,000 has been raised, blowing past the original goal.
Right now, for a pledge of $20, you can reserve a Dot. If you're interested in more devices, you can snag three for $55 or five for $85.
All devices are estimated to ship in March 2017.
While it looks to be a long wait, the Dot looks to be intriguing, especially if app developers jump on board. I'm very interested to see if the location tracking works as well as advertised. That's definitely a standout feature and makes the device different than anything else on the market.