The
iPhone
X
Arrives
in
13
More
Countries
on
Nov.
24
Malaysia,
South
Korea,
and
Turkey
among
the
countries
getting
Apple's
newest
handset
iDevices
November 7, 2017
Apple has announced you can get the iPhone X in 13 additional countries before the end of November. This includes nations in Europe, Asia, the Middle East, and more.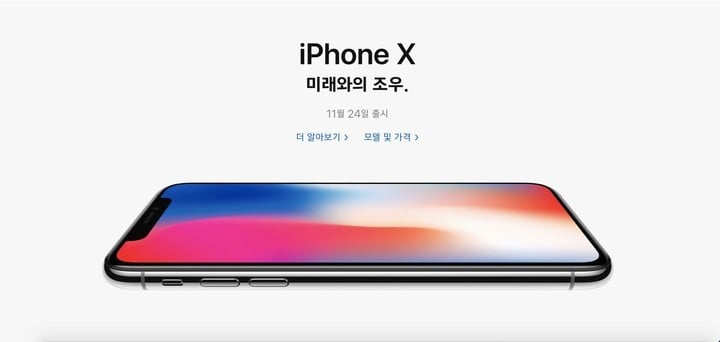 Folks in the following countries can begin experiencing the iPhone X on Friday, Nov. 24:  Albania, Bosnia, Cambodia, Kosovo, Macau, Macedonia, Malaysia, Montenegro, Serbia, South Africa, South Korea, Thailand, and Turkey.
First introduced in September, the 5.8-inch iPhone X arrived on Nov. 3 in 55 countries and territories around the world. Available in silver and space gray, the new handset is being offered in 64GB and 256GB models beginning at U.S. $999.
The initial nations include Andorra, Australia, Austria, Bahrain, Belgium, Bulgaria, Canada, China, Croatia, Cyprus, Czech Republic, Denmark, Estonia, Finland, France, Germany, Greece, Greenland, Guernsey, Hong Kong, Hungary, Iceland, India, Ireland, Isle of Man, Italy, Japan, Jersey, Kuwait, Latvia, Liechtenstein, Lithuania, Luxembourg, Malta, Mexico, Monaco, Netherlands, New Zealand, Norway, Poland, Portugal, Puerto Rico, Qatar, Romania, Russia, Saudi Arabia, Singapore, Slovakia, Slovenia, Spain, Sweden, Switzerland, Taiwan, UAE, the U.K., the U.S., and U.S. Virgin Islands.
Featuring an OLED display, the iPhone X includes Face ID, a TrueDepth Camera, and much more.
For more iPhone X news, see: